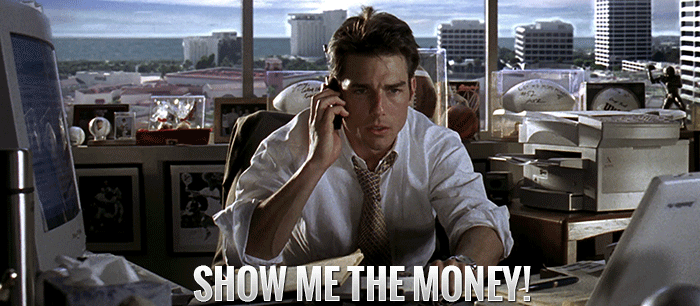 As part of the REDC funding, I LoveNY has the opportunity to award $13.5 million to applicants.  The description in the REDC awards booklet is:
Market New York is a grant program established to strengthen tourism and attract visitors to New York State by promoting destinations, attractions and special events. Funding is available for tourism marketing initiatives, capital/construction projects and the recruitment and/or execution of meetings, conferences, conventions, festivals, athletic competitions and consumer and industry trade shows.
 The awards enable the history community to see exactly where I LoveNY puts its money. We can "follow the money" and to determine what it actually does.  What the awards booklet does not show are the failed applications. It also does not list the applications never made because no one in the history community ever made them.
In this post and in subsequent posts, I will review the awards granted. I will start with I LoveNY since it should be the most important one for cultural heritage tourism. Future posts will examine other areas within the New York State bureaucracy to get a better state-wide view of what is being done. Because of the number of awards, even within I Love NY it will be necessary to complete multiple posts to see the full picture.
The awards are granted by region. For REDC purposes there are 10. Within each region, the awards are listed by county. Since regional identity is an important component in cultural heritage tourism, especially Paths through History, the regional structure will be followed in alphabetical order divided by county also in alphabetical order. Each listing will include the applicant, the project title, the description, and the amount awarded. For certain items, I may add some personal observations and comments in italics.
CAPITAL REGION
The Capital Region was awarded $83.1 million for 116 projects.
Albany
Albany Symphony Orchestra, Inc.
Water Music 2017
The Albany Symphony will use the funds to assist in development and promotion of the celebration of the July 4, 2017 Erie Canal Bicentennial with Water Music NY, a one-of-a-kind journey from Buffalo to Albany. Symphony musicians will travel the Canal by barge for 8 days, partnering with canal communities to create and perform new works by gifted NY composers.
Amount: $296,055
Erie Canalway Heritage Fund, Inc.
Erie Canal Water Trail
Funds will be used to support a project that will extend current water trail planning to the remainder of the Erie Canal system and to develop and produce a printed Water Trail Guide and Navigational Map Set, along with a mobile responsive website that will allow users to build travel itineraries that facilitate short day trips or more involved multi-day trips.
Amount: $182,936
Although this award is for a water-based trail, there are Path through History opportunities here. The Erie Canal itself is a heritage object about to start a bicentennial period from the beginning of its construction to its completion in 2025. The grant uses the terms "itineraries" and "multi-day trips." As people well know on their own or from reading my posts there are no itineraries or multi-day paths on the path weekend over Father's Day in June. This project has the potential to address the great failure of the Path project if it includes a history component. Where are the Erie Canal Paths through History?
Greenway Heritage Conservancy HRV, Inc.
Hudson River Sojourn
Grant funds will be used to develop and promote a new event, the Hudson River Sojourn, a multi-day kayaking trip between Albany and Manhattan for kayakers of varied abilities.
Amount: $100,000
Technically the Greenway serves the Hudson Valley region. Since its headquarters is in Albany County, it is listed here. Here again the term "multi-day" is used. The likelihood is that these water-projects will be more recreational oriented than cultural heritage tourism and the land component will be minimal. Of course, these two projects highlight the potential for cruise ships eventually operating multi-day trips with land stops on the Hudson just as is done in rivers throughout the country, islands in the Caribbean, and on the Hudson River itself two centuries ago.
The name most frequently associated the Greenway Heritage is Mark Castiglione, the one-time face of the Path through History project to the history community. He has moved on to become Executive Director of the Capital District Regional Planning Commission in Albany as of December. Mark was (and presumably still is) a good guy who knew the truth of the situation and faced severe staff cutbacks. Unfortunately his successor has chosen not to receive my posts so I now have lost contact with the Greenway.
Columbia – no awards in this category
Greene
Greene County
Greene County Mountain Bike Ride Center
Funds will be used to support the promotion of a Ride Center campaign, a first step to shift marketing efforts to a target segment of mountain biking day-trippers and overnight guests from the NYC metro and surrounding areas, as well as outside New York State.
Amount:$75,000
The sequence of the presentation was not rigged by me but follows the alphabetical order for the region. Here again there is mention of overnight trips and here again it is recreational based. Perhaps as the review continues there actually be funding for a history-based multi-day trip with an itinerary.
Thomas Cole Historic House
Marketing New Cole Site Permanent Interpretive Exhibition
Grant funds will be used to assist in the development of interactive technology to infuse the historic rooms of Thomas Cole's home tourism destination with spectacular audiovisual effects, and will tell one of American history's greatest stories using methods designed for the next generation of visitors.
Amount: $165,000
At last we have an actual historic site. As such, it suffers from many of the problems common to historic sites. It was built as a house and not as a museum for tourists. At the Teaching Hudson Valley conference last July, we were informed of the plans for building a visitor center. The construction of one would be a great leap forward. I have been to the site on my own and with teachers including from out-of-state on a Teaching America program meaning people who stay in motels and generate revenue. Where is the funding for a Hudson River Art Path through History?
Rensselaer
Brown's Brewing Company
Brown's Brewery Sustainable Development
Funds will be used to support a portion of the costs of constructing a new addition on the west side of the building to house an elevator shaft and elevator in order to create universal access to the basement, ground floor, and upper two floors.
Amount: $107,450
Greenway Heritage Conservancy HRV, Inc.
Hudson River Train Mobile Tour App
Grant funds will be used to create a hybrid app that will provide passengers on Amtrak and Metro-North's Hudson River line trains a guided tour of the region's history, scenery and natural resources right outside their window.
Amount: $100,000
From the description of the app, it sounds as if people will have the opportunity to use their cell phones but not to actually stop at the various Amtrak and Metro-North train stations the way cruise ships dock and provide land tours. For example, when I take the train from Croton-Harmon to Albany, now I would have an app to describe Bannerman's Castle in the Hudson River without stopping in Beacon. The National Park Service offers a tour of the Roosevelt sites tied into the Amtrak stop at Poughkeepsie but there is no indication here that people are expected to stop at Hudson, for example, and visit the Thomas Cole Historic House, Olana State Historic Site, or Hudson, the new Brooklyn, as part of a more extended. One wonders why funding for an app is so easy while funding for actual tours where people would spend money is non-existent.
Tri-City ValleyCats
Capital Region All-Star Event
The Tri-City Valley Cats will use the grant funds to host the NY-Penn League All-Star Baseball Game, a 2-day premier sporting event that will attract visitors both statewide and nationally.
Amount: $135,000
Saratoga – no awards in this category
Schenectady – no awards in this category
Warren – no awards in this category
Washington
Hubbard Hall Projects, Inc.
Marketing Washington County Arts
Grant funds will be used to create Phase II of the Washington County Arts Marketing Campaign and Festival in 2017, in order to raise the profile of the Washington County region and attract new visitors and residents alike, aimed at drawing those interested in the higher quality of life available in Washington County.
Amount: $15,000
CENTRAL NEW YORK REGION
Central New York was awarded $62.2 million for 77 projects. We kid a lot about Upstate and Downstate, but does anyone outside a state bureaucracy even know where central New York is? Has anyone ever developed a marketing strategy based on the name "Central New York"? Someone worked very hard to separate the counties in central New York from the Finger Lakes or Mohawk Valley regions.
Cayuga – no awards in this category
Cortland
Cortland Downtown Partnership SKI 2 Cortland
SKI 2 Cortland will continue to enhance and promote the advancement of the snowsport industry of the Central New York region by expanding its current program to bolster regional economic impact by encouraging the frequency and duration of destination stays and will also support a new special multi-day event to further increase visitation.
Amount: $60,000
Madison – no awards in this category
Onondaga
County of Onondaga
Oncenter Convention Center Enhancements
Funds will be used to assist with upgrades and enhancements to the Nicholas J. Pirro Convention Center. This is one of the larger individual awards.
Amount: $975,000
New York State Rhythm and Blues Festival, Inc.
25th New York State Blues Festival
Funds will be used to expand the current marketing plan and building the temporary infrastructure for the NYS Blues Festival, attracting visitors from across the United States and from around the globe.
Amount: $30,000
Oswego – no awards in this category
The review will continue with the Finger Lakes Region in a subsequent post. My initial impressions are recreation comes first, technology is a magic buzzword, and standalone projects for an individual site or community are what is favored. Let's see if these observations hold up in the remaining I LoveNY awards.