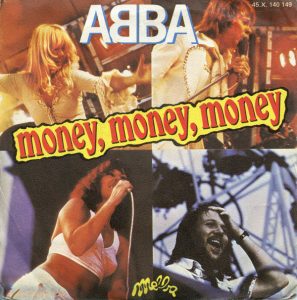 It's advocacy time. The State legislature buildings are open. Given the uncertainty due to COVID regarding the opening dates, some of the in-person efforts have been curtailed or have migrated to virtual this year. In this blog, I will review a federal level museum advocacy program. I next will propose a federal level history advocacy program. Finally I will switch to regional and state actions.
The American Alliance of Museums (AAM) runs and advocacy program in the nation's capital. This year Museums Advocacy Day 2022 was held Feb. 28–Mar. 1.
For more than ten years, Museums Advocacy Day has been providing the essential training and support advocates need to meet effectively with members of Congress and their staff. Museums Advocacy Day is a unique opportunity to unite with museum colleagues and supporters from across the country as one voice to reaffirm our essential value, collective contributions, and aspirations while making the critical case for museums directly to Congress.
Over the course of the pandemic, our field has generated unparalleled levels of advocacy for museums. You have sent more than 62,000 messages to Congress, created the largest Museums Advocacy Day yet with over 600 participants and over 400 virtual meetings with your legislators' offices, and spurred action resulting in billions of dollars in financial relief that enabled many museums to survive and saved thousands of museum jobs. In 2022, we have the chance to capitalize on this energy for museums advocacy.
In the past, I have not attended this event. There is a fee and, of course, travel expense to participate in it. This year since it was virtual, I decided to try it.
To prepare for, the AAM held four weekday afternoon webinars in February to "offer advocates the opportunity to connect, learn, and prepare in advance for Congressional meetings and other advocacy opportunities."
February 2: Strategic Storytelling: Communicating Your Museum's Impact
February 9: Making the Case with Critical Data
February 16: Advocacy Deep Dive: How to be an Effective Museum Advocate
February 23: Preparing for Capitol Hill: Setting the Stage
My impression is that a consistent core group viewed these sessions while most did not. I suspect, they appeal more to the newcomers to the program like me than to the veterans of the advocacy initiative who have been through this already.
On the day before the meetings with the legislators, there was an afternoon program. It included a welcome from AAM and from the Institute of Museum and Library Services (IMLS). Part of the advocacy relates to the funding of this organization. The rest of the afternoon consisted of preparing the participants for the big day tomorrow. There was a session on advocacy essentials, a meeting with a legislative staffer, tips for being effective, and the key asks and issues.  I have said it before and I will say it again, the "asks" are critical to advocacy. You are not there to have a collegial discussion about the role of history or museums in human life or America today or your state. You are there to ask for something. That 'ask" usually is for more money than the previous year or to reduce a cut to a program if one has been budgeted. Sometimes, the "ask" may be for something brand new but not in this advocacy event. Changes in regulations also may be an "ask."
Afterwards, we had an online meeting with the fellow participants from our individual states. I am from New York where there were over 50 people from the state. Routinely we have one of if not the largest number of attendees. For the history community, the list of attendees was very informative. The number from history organizations was minimal. The most significant group had "art" in their email address including many grad students. There were some children museums and libraries. There were a few history organizations in attendance but I did not notice any local history organizations, no "Municipality X Historical Society" participants.
This absence of historical societies is important. Historical societies have fundamentally different needs from other museums. For example, art museums, science museums, children museums, zoos, aquariums, and libraries all tend to be located in facilities built and designed for those purposes; historical societies are often located in a house where people once lived sometimes even centuries ago. The former organizations tend to be open full time and have full time staff; the same cannot be said to the ordinary municipal historical society. So one thought which occurred to me is at the federal level where should the advocacy be directed in the event historical organizations actually wanted to advocate for something, a separate subject to be addressed in another blog.
The next day was the big day – meeting the legislators. A full day of meetings was planned. In New York, this included with the two Senators as I presume was true for all the participating states. In New York, the meetings were also with almost all of the Congressional Representatives. Of course, these meetings are with staffers and 30 minutes tops. In my case, that meant 50+ people online with a Senate staffer. I am sure you know what that looks life online. Beyond introducing oneself, there was nothing else for me to say or do. I was providing support. In smaller settings, it may be possible for everyone to participate.
Certainly at the Congressional level, one would expect fewer people and more of an opportunity for each person to speak. That was certainly true in my district where I was the only person scheduled. Since I do not represent a public organization affected by COVID, I could not speak personally about how COVID and the related funding had impacted me. Also since the staffer did not show up, I did not have anyone to talk to anyway.
I mention COVID since it was the first "ask" on our list
We are asking for additional funds for museums' relief and recovery for the Small Business Administration's (SBA) Shuttered Venue Operators Grant (SVOG) program, as well as for the Paycheck Protection Program (PPP) for museums ineligible for SVOG due to its requirement that museums have "fixed seating. In unity with the broader nonprofit sector we also are asking to strengthen charitable giving incentives to ensure that nonprofits, including museums, have the resources to serve their communities.
As noted, funding for the IMLS rates high as an "ask":
We are asking for $54.5 million in FY 2022 funding for the IMLS Office of Museum Services (the House-passed and Senate draft approved level), a much needed increase of $14 million, and for a robust funding increase for FY 2023. This funding would allow OMS to increase its grant capacity for museums, funds which museums will need to help recover from the pandemic and continue to serve our communities. This substantial funding increase will still be shy of the high demand of more than $154 million in FY 2021 in highly rated grant applications the agency received. We also ask that funding be included for the agency to explore establishing a roadmap to strengthen the structural support for a museum Grants to States program administered by OMS, as authorized by the Museum and Library Services Act in addition to the agency's current direct grants to museums.
A third ask related to taxes, specifically for deductions by non-itemizers.
If the advocacy is in-person next year would I go? Besides the networking and possible tourist attractions, there would be little really for me to do. The meetings with the Senators always will be too large for individual participation. The meetings with the Representatives could just as easily be done at home during a recess. That would reduce the travel expense and increase the likelihood of actually meeting with the Representative. It also could increase the number of participants. Now if it was a history advocacy day, then I might reconsider.