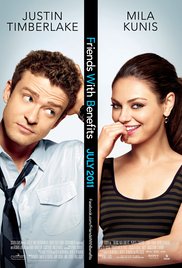 "The fact that some conservancies are able to solve it
[investment shortages in parks doesn't reduce the need
to do more." State Senator Daniel Squadron (NYT, July 14, 2016)
How many historic sites does the NYSOPRHP maintain? That is not a trick question. At the NY Statewide Preservation Conference, May 5-7, in Albany and Troy, the question was an unintended running joke among several sessions. Generally the number was between 35 and 40 with a variation due to how to classify a site given a site can be recreational and historic. But this is not a post about the combination of recreation and historic sites in one bureaucracy (it wasn't always that way). Rather it is a discussion about what it means to be a state historic site.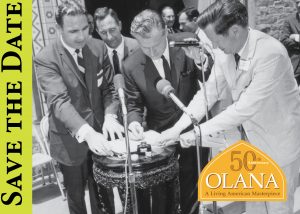 The opening session I attended was "Olana 50/50: Partners and Practices."  As it turns out, this year marks the 50th anniversary of Olana, the home of Hudson River Art painter Frederic Church, becoming a state site. In the presentation by Sean Sawyer, President of the Olana Partnership, he shared with the audience that a Church descendant still lived in house as recently as the 1950s but that situation was dire. The state of the house was so perilous that household objects were tagged for sale with "Everything must go" sign before a concerted effort led to the site being rescued. That effort involved such luminaries as Lady Bird Johnson, Jackie Kennedy, and Nelson Rockefeller, not your typical historic site rescuers. A turning point was reached when Life magazine, circulation 8.5 million, featured the site under the title "Must this Mansion be Destroyed?" The answer obviously was "no" and here we are 50 years later and Olana still stands tall although not without some threats from a potential nuclear energy plant.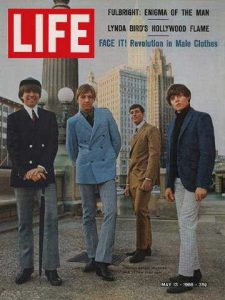 The Save Olana Issue Cover (article on page 64)
I used to take teachers to Olana as part of a Hudson River Art Teacherhostel/Historyhostel. Wint Aldrich who has spoken in an IHARE program and is on this email distribution list, called Church's  "The Hudson Valley in Winter from Olana" the painting which changed history. Harvey Flad who has spoken in an IHARE program and is on this email distribution list testified during the hearings on the impact of landscapes in cultural history and of its contribution to the character of the community. Sawyer cited both these individuals as critical to the nitty-gritty of saving the site in the 1960s.
Also present on the panel was Amy Hufnagel, the Director of Education, The Olana Partnership. During the Teacherhostels, we met with an education director who was a Parks employee. That individual later transferred to another Parks position. In 2012, Rose Harvey, NYSOPRHP Commissioner, contacted Sara Giffen, Sawyer's predecessor as President, The Olana Partnership, about it taking over responsibility for the education at the site. Sara agreed and the result is the taxpayers no longer pay that salary, the cost has been outsourced to a private non-profit. While on one level that seems like a good deal for the taxpayers; but on another is raises questions about what it means to be a state-owned site and what happens if there is no Friends group with the financial wherewithal to bear such the cost of an educator.
To drive the point home, recently the private Olana Partnership advertised for a director of collections and research, Ph.D. preferred. This is a "newly-created senior management position." True given the paintings at the site, it is not a typical historic location and has specialized needs. Still this is serious money and it testifies to the heft of the Friends group.
The Olana Partnership operates in a rarified atmosphere as a Friends group providing multiple and substantial benefits. When Sara stepped down as President it was after a reign that had raised millions on behalf of Olana.  The recent annual benefit for the Partnership was held in Manhattan. How many historical sites have fundraising dinners 100 miles away from the site? The prices at the fundraiser also probably differed from that of many other organizations. For tables one choices were:
Grand Preservationist at $75,000
50th Anniversary Supporter at $50,000
Landscape Benefactor at $25,000
Restoration Patron at $12,500
and for individuals:
$5,000: Premium seating
$2,500: Preferred seating
$1,500: Seating
Clearly we are dealing with a Manhattan historic site that happens to be located upstate in Columbia County (near an Amtrak train stop and a great place for a second home). I do not mean to suggest that there is anything illegal or wrong with having a Friends group with this financial power (see also the John Jay Homestead in "Martha Stewart country" Katonah in Westchester County). But clearly this Friends group operates in another league compared to the other sites.
"Enemies Conversing" — Old Fort Niagara's British Redcoats meet face-to-face with an officer of the Continental Army, portrayed by event organizer Tommy Thompson of Hoisington's New York Rangers, and an American militiaman, portrayed by Tony Consiglio, also of Hoisington's, during Patriots Day Weekend. (Photo by Charlotte Clark)
As it turns out, State ownership of a site is not as straightforward as one might think. There are other arrangements besides the Friends with benefits at Olana.  I receive a hardcopy of the Fortress Niagara newsletter, a journal of the Old Fort Niagara Association at Old Fort Niagara State Park (I have been there). A recent newsletter had an article about John Simcoe, a prominent person who founded the city Toronto and who bears the same name as a character in AMC "Turn," the cable TV series about a spy ring in the American Revolution based in Setauket. According to the newsletter, the very active Friends group has a staff of nine and works very hard to engage the surrounding community in the history of the site. In this case the Friends group which is on the NYSOPRHP website site for the Fort seems to operate the site in its entirety on behalf of NYSOPRHP without any state employees present at all.
According to its newsletter, the Fort was able to secure $15,000 in education funding through the office of its state senator. This funding is both for schools and the general public programs. Given that it occurred outside the REDC process and there are no member items anymore, I am sure all historic sites both public and private in the state would be interested to know how such state funding was obtained.
Earlier this year when I was invited to attend the Oneida Indian workshop on planning for the anniversary celebration of the Battle of Oriskany from the American Revolution, I recommended that State and NPS staff from Fort Stanwix in Rome, the Oriskany Battlefield State Historic Site in Oriskany, and Herkimer Home State Historic Site in Little Falls be invited as well. Although I have been to all three sites I did not realize or had forgotten that Oriskany has no staff. As the NYSOPRHP website states, the "Oriskany Battlefield is managed in partnership with the National Park Service at Fort Stanwix National Monument."  The Herkimer Home does have Parks employees but only a few months got a site manager after a long absence.
An interesting related note appeared in a recent post New York History Blog:
Grant Cottage is one of several New York State historic sites that operate without a State Parks employee present. The non-profit Friends of Ulysses S. Grant Cottage has managed Grant Cottage in cooperation with NYS Parks, Recreation, and Historic Preservation, along with the Department of Corrections.
So not only are there multiple state historic sites with no state employees, there even is a partnership with the Department of Corrections. Land ownership does change over time!
As one can see from this brief survey there are a variety of different arrangements with state historic sites. This situation is not unique to state historic sites. For example in New York City, Central Park with its private conservancy rakes in tens of million dollars annually including a gift of $100 million four years ago. Prospect Park in Brooklyn, Bryant Park behind the New York Public Library and Battery Park in lower Manhattan also do well. That leaves a lot of lesser known and often small parks scattered around the city that live primarily off of what the city government provides. This has been an issue of contention by the Mayor. One could tell a similar story about the public schools and their friends groups, the PTAs. Not all schools, parks, or historic sites are created equal.
It's not that Rose Harvey isn't aware of the situation (the two of us spoke briefly about it once at the Jay Heritage Center, a private site).  But it does raise the question of what the State warrants when it takes ownership of a site:
Is it responsible for the maintenance of the site including the grounds, the buildings, the interiors and the exteriors?
Is it responsible for curating the collections?
Is it responsible for there being an education director?
Is it responsible for there being a site manager?
When the state chooses to outsource these responsibilities to private organizations (are we a Republican state after all?), then its responsibility is to monitor that these tasks are being completed according to the established and agreed upon standards. I am not suggesting no monitoring exists. Certainly the number of visitors is factor. Highly visited sites require more maintenance. Weather and landscape/environment can drive costs. Also many historic sites serve more as recreation parks where locals can walk, hike, bike, picnic, paint, and bring their dogs rather than as historic sites. Is there a state of the state of historic sites that delineates the actual situation and condition of them? It used to be on American Revolution in the Hudson Valley Teacherhostels/Historyhostels there were separate site mangers for each site visited, even those in close proximity to each other.  Then there weren't. Is that to a legitimate lack of need for them or to an economic cutback with no Friends to provide those benefits?