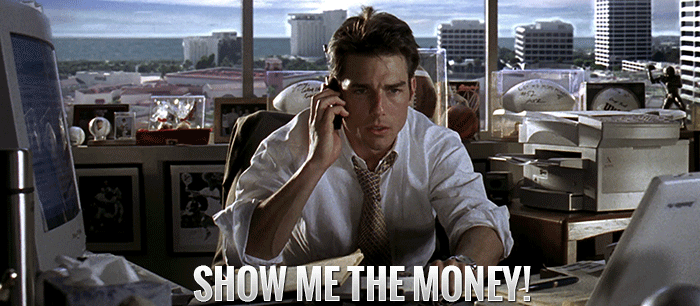 With the approach of the funding deadline for REDC awards for2017 fast approaching, I received this email in my own region.
Dear Colleague:
The CFA Application Deadline is just 2 weeks away. All applications must be submitted through the portal (https://apps.cio.ny.gov/apps/cfa/) by July 28, 2017 at 4:00pm sharp.
Round 7 Resources available on the REDC website (http://www.regionalcouncils.ny.gov):
If you have any questions please let me know.
Thanks,
Meghan
Meghan A. Taylor
Regional Director, Mid-Hudson
Empire State Development
33 Airport Center Drive, New Windsor, NY 12553
Office: (845) 567-4882 | Meghan.Taylor@esd.ny.gov
www.esd.ny.gov  
In conjunction with that deadline, I am completing my investigation in the Marketing New York awards granted by I LoveNY for the 2016 REDC. Certain issues were noted in the previous posts on these awards Show Me the Money and I LoveNY Funding:
1. differentiating between marketing and capital improvements
2. squeezing state-wide and regional organizations into the REDC designated regional and county format
3. the non-existence of Path through History awards.
Exactly how the line is drawn between "marketing," the basis for these awards and capital improvements. One wonders exactly where within the REDC process capital improvements best belong. Imagine if the funding for capital improvements by I LoveNY was freed up to develop and market tourist programs instead.
This post resumes where alphabetical review by region left off. It starts with the Mohawk Valley Region, a REDC funding region but not an I LoveNY region. The post continues with New York City, the North Country, the Southern Tier, and the Western Region to complete the state review.
Mohawk Region – $81.9 million awarded to 88 projects 
Fulton County – no awards granted in this category 
Herkimer County
City of Little Falls Explore Little Falls
The Explore Little Falls initiative will execute a strategic marketing campaign to position Little Falls, as the ideal "attraction-level" setting in which to experience the rich cultural and historical heritage of life along the Erie Canal.
Amount: $54,000
This award actually mentions cultural and historical heritage. Under normal circumstances, Little Falls can be considered the western end of the Mohawk Valley since the falls necessitated portage in colonial times. Its ecology contributed the logistics of Burgoyne's plan in 1777 leading to the nearby Battle of Oriskany in which General Herkimer participated, a battle now "celebrating" its 240th anniversary. It is easy to imagine Little Falls as a day-stop on a multi-day trip along the Mohawk River be it for the American Revolution, the Indian Nations, or the Erie Canal. Little Falls is a perfect example of the benefits of collaboration and cooperation.
Herkimer Diamond Mines, Inc.
Herkimer Diamond Mines Expansion Project
The Herkimer Diamond Mines will use grant funds to assist in the expansion and upgrade of its current facility, including infrastructure improvements.
Amount: $125,000
Montgomery County – no awards granted in this category
Oneida County
Munson-Williams-Proctor Arts Institute (MWPAI)
MWPAI Celebrates the Arts of New York
Grant funds will be used for a comprehensive marketing plan for "MWPAI Celebrates the Arts of New York," a summer-long series of events that will showcase the work of New York State artists both past and present.
Amount: $110,534
Otsego County
Baseball Hall of Fame
Redesign of Museum Marketing Materials
Grant funds will be used to improve the impact of the Museum's marketing materials in an effort to generate additional visitors.
Amount: $333,750
One notes that State Senator James Seward who represents this area is proposing that baseball be designated the state sport.
New York State Historical Association Spirit of the Ice:
The Art of Figure Skating Through the Ages
Fenimore Art Museum (FAM) will use the grant funds to support a major exhibition and programming to debut never-before seen collection of art and artifacts devoted to the sport of figure skating.
Amount: $120,500
One would never know from these two awards in Otsego County that the two sites involved  are only a few miles apart. How hard would it be to create a Cooperstown weekend history package?
Schoharie County
Iroquois Indian Museum
Iroquois Indian Museum Marketing Initiative
Grant funds will be used to further extend the current marketing outreach by promoting a diverse series of events and exhibitions in 2017 at the Iroquois Museum.
Amount: $20,000
As previously reported, each Indian museum operates independently. There is no collaboration.
The Mohawk Valley is an area with plentiful opportunities for revenue-generating history itineraries. From the Indian Nations to the American Revolution to the Erie Canal to Industrialization the area is ripe for collaborative and cooperative efforts which could bring valuable revenues to a hard-hit area. I speak from experience having created with substantial local help a Mohawk Valley Teacherhostel/Historyhostel. What a great place for an REDC Pathfinder application!
New York City – $80.2 million awarded to 121 projects
Bronx
The New York Botanical Garden
Conservatory Restoration Project
Grants funds will be used to help with the addition of LED lighting which will increase energy efficiency, create dynamic and vibrant visitor experiences and augment the landmarked Conservatory's status as a tourist attraction facility.
Amount: $100,000
Kings (Brooklyn)
Brooklyn Botanic Garden
Brooklyn Botanic Garden Woodland Garden and Accessibility Improvement Project
Grant funds will be used to support the creation of a new feature for the garden that will increase attendance, and provide a new location for education classes and visitors to learn about urban gardening while simultaneously creating handicapped accessible routes through the existing garden.
Amount: $500,000
Brooklyn Bridge Park
Brooklyn Bridge Plaza
Brooklyn Bridge Plaza, located under the iconic Brooklyn Bridge will be the final section of Brooklyn Bridge Park to be constructed. The Plaza is envisioned as a flexible space that will host seasonal markets, concerts, picnics, and multicultural events, attracting visitors from the region and the world. The grant funds will support the electrical services necessary to support an ice skating rink extending the outdoor season of the Park and attracting visitors year-round.
Amount: $740,000
Brooklyn Historical Society
Waterfront Exhibition
Grant funds will be used for final design, fabrication, and marketing of Waterfront, a 3,200 sq. ft., a long-term, educational exhibition that will be housed in Brooklyn Historical Society DUMBO, a new satellite museum in the Empire Stores complex on the Brooklyn Waterfront.
Amount: $176,283
New York
American Museum of Natural History
2016 AMNH Market New York
The American Museum of Natural History (AMNH) seeks funding towards an exciting new capital addition to its nearly 150-yearold complex. The new facility will improve access to and circulation within existing Museum space, linking the current 25 buildings of the complex and providing visitors with a new entrance, while also upgrading and modernizing the Museum's operational services.
Amount: $1,000,000
Lower East Side Tenement Museum
Tenement Museum Marketing Initiative
The Tenement Museum will use grant funds to support the launch of a strategic marketing campaign to boost visitation as it opens its new exhibit in July 2017.
Amount: $204,600
Richmond
Staten Island Chamber of Commerce Foundation
Staten Island Tourism Proposal
Funds will be used to create a new welcome center to enhance visitors' experiences, and a new building façade to improve visibility. Additionally the project includes a branding and marketing plan for Staten Island with media and other outreach, a visitor campaign to facilitate bookings, new visitors' brochures and guides, a website upgrade, and an update to an interactive kiosk at the ferry terminal.
Amount: $324,738
Staten Island Museum
Capital Improvements to Staten Island Museum
Funds will be used to support and provide a better visitor experience at the Staten Island Museum.
Amount: $77,976
New York City as might be expected is in a separate category. It has a substantial tourist operation of its own independent of the state organization. It draws the overwhelming number of tourists to the state although confined mainly to one borough. Its draws the overwhelming number of non-tourists from the business, college, and the diplomatic communities. As was mentioned in a Tourist Advisory Council (TAC) meeting, the goal for TAC is for the second trip to New York to be outside the city for and/or one-day trips from the city to other areas. The village of Nyack on the Hudson River in Rockland County for example is actively pushing that front in its REDC applications. Here is where great transportation is important plus coordinating local visits with the train schedules as the National Park Service does in Poughkeepsie for the Roosevelt sites. Getting people to spend a week in the Hudson Valley or Long Island is difficult enough but day or weekend excursions beyond the Big Apple has possibilities as well as using it for a springboard for sites even farther away. New York is a big state and foreign visitors don't always appreciate the distance from the city to Niagara Falls.
North County Region – $61.4 million awarded to 77 projects
Clinton County – no awards in this category
Essex County
Cascade Ski Center, LLC
Ski Center Adaptations for a Changing Climate
Grant funds will be used for snowmaking and tourism infrastructure improvements to support year round operations and expand the recreational opportunities in order to diversify tourism offerings in the Olympic region.
Amount: $42,000
Destination, Inc. Ironman 70.3
Grant funds will be used to host a new internationally recognized Ironman 70.3 event, in Lake Placid, for 5 consecutive years starting in September of 2017.
Amount: $50,000
Star Trek Original
Series Set Tour Trekonderoga 2017
Grant funds will be used to promote and increase attendance at Trekonderoga 2017, a special event hosted in Ticonderoga, NY, featuring former actors who appeared on Star Trek and other SciFi TV shows of the 1960s, and centered at a CBS licensed Star Trek set replica.
Amount: $26,000
As a Star Trek fan, naturally I applaud this item. But it does seem that that there is more money for ghosts and Klingons than re-enactors.
Wildlife Conservation Soceity (sic)
Cycle Adirondacks 2017
Grant funds will be used to develop and initiate a marketing campaign to promote the Cycle Adirondacks, a multi-day roadbicycle event, focused on metro NYC can drive outdoor recreation-based tourism to the Adirondack Park and have a lasting economic impact in the Adirondacks.
Amount: $75,000
Franklin County
The Wild Center
New Markets for The Wild Center and The North Country Phase 3
Grant funds will be used to execute a strategic multi-media marketing campaign to bring more millennials to vacation in the North Country Region and to visit The Wild Center.
Amount: $300,000
Village of Saranac Lake
2017 World Snowshoe Federation Championships Special Event
The Village of Saranac Lake will use grant funds to assist with the hosting of the 2017 World Snowshoe Federation (WSSF) Championships from February 23-25, 2017.
Amount: $75,000
Hamilton County
Adirondack Museum
Fall Festival Special Event
The Adirondack Museum will use funds to support the development, marketing, and launch of a new annual Halloween inspired festival during October 2017.
Amount: $125,000
Jefferson County – no awards granted in this category
Lewis County – no awards granted in this category
St. Lawrence – no awards granted in this category
Southern Tier Region – $60.4 million awarded to 63 projects
Broome County – no awards granted in this category
Chemung County
Harris Hill Soaring Corporation
Flight Center Expansion and Rennovation (sic)
Funds will be used to renovate and repair four structural issues, update the facility, and install handicapped accessible rest rooms at the Flight Center.
Amount: $50,000
Chenango County – no awards granted in this category
Delaware County – no awards granted in this category
Schuyler County
Watkins Glen International
Racing Promotions
Watkins Glen International will utilize funds to engage in a marketing plan designed to attract millennial travelers from Canada and Pennsylvania to the NASCAR weekend in Watkins Glen.
Amount: $150,000
Steuben County
Corning Museum of Glass
New York Waterways Glass Barge
Corning Museum of Glass (CMoG) will use grant funds to install a mobile glassblowing studio on a canal barge (The Glass Barge) to provide live glassblowing demos to the general public at waterfront locations along NY waterways.
Amount: $57,830
Tioga County – no awards granted in this category
Tompkins County
Center for the Arts at Ithaca Inc.
Hangar Theatre 2017 Marketing Campaign
Funds will be used to increase programming with a holiday show in 2017.
Amount: $159,100
The Sciencecenter Discovery Museum
Sciencenter Reimagined: Renovating and Expanding Exhibitions and Facilities
The Sciencenter Discovery Musuem (sic) will use grant funds to replace and renovate nearly all the museum's indoor and outdoor exhibitions, improving quality of life indicators and dramatically enhancing the region's ability to attract workers and tourists to the region.
Amount: $150,000
Western New York Region – $62.0 million awarded to 105 projects
Allegany County – no awards granted in this category
Cattaraugus County
City of Olean
Allegheny River Canoe Kayak Launch Project
Grant funds will be used to support the "paddle trail" project which will consist of purchasing and installing two portable launches (one ADA compliant) in strategic locations that would expand recreational opportunities and support the idea of being part of a regional system of launches along the Allegheny River.
Amount: $44,600
Chautauqua County
Chautauqua County Dept of Planning and Economic Development
Marketing Chautauqua Countys Overland Trails
Funds will be used to promote and increase the usage of existing trails, including the
County-owned Overland Trails through a strategic branding and marketing initiative.
Amount: $16,945
National Comedy Center
National Comedy Center Tourism Capital Grant funds will be used for upgrades at the National Comedy Center for the purchase and installation of two large digital screens on the entrance building, and the purchase and installation of the Hologram Theater Projection System. These upgrades provide a strategic PR opportunity to create national publicity and increase visitation to the region.
Amount: $234,000
Erie County
Shared Mobility, Inc.
Bicycle Tourism in Buffalo
This project will work to increase bike tourism in Buffalo and Western New York. The funds will be used to develop a marketing and branding theme, and implementation to promote more participants from around the region to come to the many biking events.
Amount: $125,000
Tough Mudder, Inc.
Tough Mudder Western NY 2017
Funds will be used to implement and promote the Tough Mudder; an event at the Kissing Bridge Ski Resort in Glenwood, NY on August 5-6, 2017.
Amount: $250,000
Visit Buffalo Niagara
African American Heritage Marketing Initiative
Funds will be used to promote the 100th anniversary of the formation of Buffalo Local 533. This momentous occasion in Buffalo's cultural history affords the opportunity to highlight Buffalo's role as a center of African American heritage tourism to those outside the Buffalo Niagara region.
Amount: $37,500
Visit Buffalo Niagara
Meet Buffalo
Grant funds will be used to carry out the Meet Buffalo Niagara initiative, a multiphase project that will target meeting planners and decision makers from professional associations, inviting them to visit Buffalo Niagara to be introduced to community stakeholders, cultural attractions and regional assets that will help to drive home the point that they should host their organization's conference in Buffalo Niagara.
Amount: $45,000
Niagara County
Aquaurium of Niagara
Aquarium Renovation Project
Grant funds will be used to construct a new Humboldt Penguin Exhibit, incorporating into the Aquarium's updated master plan, to address the needs of the facility and to significantly enhance the Aquarium as a key attraction for visitors to the Buffalo/Niagara Region.
Amount: $100,000
Arrowhead Spring Vineyards
Niagara Wine Country Fine Wine Marketing
Arrowhead Spring Vineyards will use grant funds to lead a marketing effort to create and promote Niagara Wine Country (NWC), thereby increasing awareness of the Niagara Wine Region and the entire wine industry throughout the State.
Amount: $16,500
Artpark Company Inc.
US Premiere of Plasticiens Volants
Artpark will use the funds to present a special event, Plasticiens Volants, a spectacular performing arts event never before seen in the nation, thus increasing the perception and consideration of New York State as a travel destination, as well as raising the visibility of the Western NY region.
Amount: $52,992
Historic Palace, Inc.
The Palace Theatre Expansion
Grant funds will be used to support much needed HVAC, plumbing and electrical upgrades, additional seating, an improved concession area, and an expanded orchestra pit which will enhance the overall theater experience.
Amount: $423.000
I realize it is late in the game for this year. For the history community, if you haven't already reached out to your TPAs, county executives, or attended an REDC workshop and/or training session, you may need to wait to next year. Here is one area where collaboration and cooperation really could benefit the history community. Many locations are not destinations in and of themselves but collectively they are part of an experience which can be marketed if people work together.