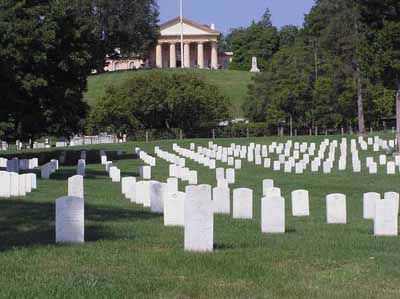 Robert E. Lee has been in the news a lot. His statues have become a battleground for the culture wars between the alt right and the alt left, the Neo-Confederates and the Politically Correct. Lost in the heat of war is the light of understanding. We are at a teachable moment to use a jargon term but there are no teachers.  As a result, we are stuck in limbo shouting at each other, learning nothing, going nowhere. Surely no one is naïve enough to believe that unilateral removal of Confederate statues by force will help heal the nation.
In the event that there are people interested in pursuing a peaceful solution to a troubling issue, I egotistically offer the following for consideration.
1. The choice Robert E. Lee made is relevant to us today
Robert E. Lee famously had a decisions to make. The West-Point graduate who had been stationed in New York and carved out a military reputation for himself had to choose between his state and his country. Today it may be difficult to recognize the magnitude of that decision. Outside of perhaps Texas which once had been an independent country, the issue has been resolved. People generally identify with the country. If a Russian is competing against someone from New York or California in the Olympics, even Confederates will tend to root for the American athlete. The state rivalries continue in college football and basketball but imagine if those state schools were restricted to playing only athletes from their state.
Back in Lee's day, the choice wasn't so simple. Thirteen colonies had banded together as united states first in a rebellion, then in a confederation, and finally as a federation. The federal presence was comparatively small beyond tariffs and post offices. On a day-to-day basis, the federal government had limited effect on people. There were some wars, some international diplomacy, and a venue in which states could battle and comprise over contentious issues. One said the United States are a country in the plural form and Europeans still refer to us as the States. So it was quite reasonable back then for a person to identify with one's state.
What changed? The change agent was Abraham Lincoln. He redefined the country so one now says the United States is a county in the singular form.  It's a small change with enormous significance. In his speeches, emphasis on the Declaration of independence four-score and seven years earlier, and focus on a [federal] government of we the people, by we the people, and for we the people, Lincoln transformed the identity of the country from a collection of states to a single country. Lee ended up being a student of the assassinated President when he said, "Before and during the War Between the States I was a Virginian. After the war I became an American." Back then it wasn't illegal to grow or change as a person. You weren't locked into a position from age 16 to death to be judged forever. Times are different now.
We fail to appreciate what we have achieved. As we look around the world today at the number of both failed states and countries which never should have existed with current borders in the first place, it is easy to overlook the extraordinary success of our 247 year-old country. We were born amidst ethnically diverse peoples, expanded tremendously, and successfully integrated wave after wave of peoples into a single country. We were founded as an experiment. We have made mistakes. We have changed as Lee did. Our journey to fulfill the vision of our founding continues, to be a people of one birthday, one founding father, one flag, and one Constitution with the motto e pluribus unum.
Now that unity is threatened. Now that journey may cease. Democrats and Republicans have begun to approximate Sunnis and Shiites, Catholics and Protestants, capitalists and communists in tribal conflict. As we live apart, get our news differently, can't talk to each other or intermarry, we become more and more a house divided that cannot pass legislation unless your team is strong enough to force it through one-sided. While I think we still tend to identify with our country, the people in the news who make all the noise don't.
What's your hyphen? How do you identify yourself? We are becoming more and more obligated to define ourselves politically in ways that would be illegal to ask in a job interview although they always are a factor anyway. Lee's choice to identify with his state rather than his country has been replaced with identifying with your hyphen rather than your country. Instead of being a traitor to your country you can be a traitor to your hyphen. If you chose to be an individual trying to live the American Dream, you are inauthentic.  Abraham Lincoln is dead. Long live the hyphen. Martin Luther King is dead. Long live the hyphen. My hyphen right or wrong, my hyphen.
Lee's decision, both of them, are not exactly the same ones we face today, but that doesn't mean we can't learn from them. And if we ever were to have a national conversation on Lee, we would find that it would combine an attempt to understand Lee is his own context and an expression of our own battles today. Do you identify with your country? Do you identify with your country no matter who is elected President? Are you an American by choice?
2. Was Robert E. Lee a Nazi?
The answer to this question is obviously not unless perhaps you are really really politically correct. So why then are Nazis and Confederates linked together in protest movements today?
Where are the Confederate veterans and the descendants from World War II veterans who fought the Nazis to protest the linkage of the Confederacy and the Nazis?
Where are the Confederate history buffs to debunk this evil link being perpetrated on their Lost Cause?
3. What statues and memorials are there in the Confederacy?
How many statues to George Washington, the Virginian father of the country, are there in the Confederacy?
How many statues to Thomas Jefferson, the Virginian key writer of the Declaration of Independence, are there in the Confederacy?
How many statues to Abraham Lincoln who transformed the United States are there in the Confederacy?
How many statues to Georgian Martin Luther King, the only individual American with his own holiday, are there in the Confederacy and why is he the only individual American to have his own holiday?
How many statues to civil rights events which occurred in the Confederacy are there in the Confederacy?
How many statues to the Loyalists who supported King George III during the American Revolution are there in the Confederacy and are their descendants proud of those ancestors who fought bravely in the first Lost Cause? Are they not deserving of tribute for their bravery and heroism as citizens of the colonies that never should have become states in the first place and who suffered and died for their cause? Aren't they part of the Confederate heritage, too?
How many statues to Confederates who died for their country in wars in the 20th and 21st centuries are there in the Confederacy?
Looking at all of American history, what events do the Confederate states choose to memorialize?
Perhaps instead of isolating the discussion to Confederate statues and memorials, we should take a deep breath and try thinking of what we want to remember in history and how we want to remember it. It is truly tragic that in this desperately needed teachable moment, there are no teachers and we are incapable of learning.
Imperiled History
Here is where the National Park Service has the opportunity to take a leadership position in an area of critical importance for the wellbeing of the country. In a previous series of posts I wrote about the NPS-commissioned study Imperiled Promise: The State of History in the National Park Service. That study, related articles, and my posts highlighted the issue of creating transformative experiences as a civic responsibility as part of the visit to historic sites.  Obviously one touchy area of communication at NPS historic sites has been the issue of slavery and the Civil War.
Now is the moment for the NPS to rise to the occasion in a way that our political leaders cannot. The Arlington House in Arlington National Cemetery, a short canon shot from the White House, is an NPS site. What better location is there for a serious conversation among Americans on the questions being raised here?
Conclusion
How many Confederates are even descendants of plantation owners? Why do people participate in re-enactments of the Civil War and the American Revolution in both the north and the south? How many people would like to be proud of their ancestors? Are the sins of the fathers and mothers passed on to their children? For how many generations? There is more going on here than race but no one is listening. In my next post, I will try to listen.