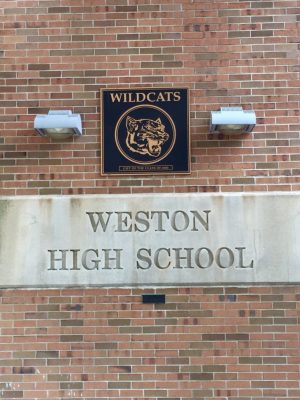 This blog is a continuation of Historic Site Visits: Tourists and Teachers. In that post, I referred to a session at the annual conference of the American Historical Association (AHA) on What Should History Teachers Learn at Historic Sites? A Research Agenda. As a follow up to this session, I downloaded and read "Assessing the Effect of Historic Site-Based Professional Development on History Teaching and Learning" in The History Teacher, Vol. 50, No. 1 (November 2016), pp. 33-53, coauthored by Kelly Schrum. I realize that people in history museums may not have access to academic journals. This shortcoming was one of the problems identified for NPS staff in the study Imperiled Promises, co-authored by Marla Miller the NCPH president who just cancelled that organization's March conference in Atlanta (Sessions at the National Council on Public History [NCPH] Conference and National Council on Public History [NCPH] Conference: Part II).
Here are some key points about the teacher visits to historic sites extracted from the article.
1. "The data suggest that well-designed professional development visits to museums, memorials, and other historical sites reinforce for teachers the importance of visiting history as a constructed narrative that goes beyond a traditional 'textbook' understanding of the past. Site-based professional development has the potential to actively motivate teachers in examining the ways in which history is told and taught."
This was the exact premise behind the Teacherhostel programs I used to do and which brought me to so many history sites. The importance of "touch" factors into the article and I heartily agree. I well remember the site of teachers enthusiastically taking pictures of other teachers milking a cow at Philipseburg Manor. That action may be ordinary to some of you but in a world where milk comes from a store it highlights how removed we are from the lives many people lived and still live today throughout the world. Similarly the simulation at Philipse Manor Hall of women carrying buckets of water from a well 20 yards from the house also leaves an impression. For that matter, pot sherds from 3-5,000 years ago in the basement of the Harvard Semitic Museum brings the past closer…much closer than through a glass display.
2. Another of the activities in the study was the visit to memorials, a recent topic of this blog as well. I am a strong believer of connecting people to monuments and memorials in one's own community (Do Monuments Matter?: A Monumental Question).
3. The article concludes with an endorsement of historic-site based professional development programs. These programs should combine content, expert knowledge, multisensory experiences, and opportunities to transfer learning to the classroom. Various items are listed about how to do this. The critical point is:
"to directly connect the professional development experience with content that teachers are currently teaching."
That is well and good. It implies a stronger level of communication is needed between the teachers and the historic sites than exists at present. To go a step further, it raises the question of what is taught in the colleges of education such as the prominent Teachers College where conference organizer Christine Baron for the AHA session teaches. Last summer she directed in partnership with Thomas Jefferson's Monticello, Mystic Seaport, and George Washington's Mount Vernon, and funding from an IMLS National Leadership Grant, some of the same sites mentioned in the 2015 presentation and 2016 article in which she was not a co-author (she has authored other related articles).
But what about local sites? Are there no monuments in New York? Are there no historic sites in the city?
There well may be other courses at Columbia that are local-based. My point in raising the issue is that not all history sites are national superstars; some are just around the corner from where the students live and teachers teach. Where is the funding for the local community historic-site based professional development program?
This concern raises the question of the curriculum itself where historic site visits frequently are a disposable option save for the possible class trip to Washington, D.C.
HIGH SCHOOL HISTORY SITE VISITS
At Weston High School (MA), history studies teachers Moncrieff Cochran, Sean Smith, and Robin Wanosky offer a summer assignment for the A.P. history students. They provide the students with a list of 25 sites in Massachusetts and 2 in Rhode Island. These are local history sites which will be included in the curriculum the following year. Evidently they have devised a way to incorporate local history into their A.P. classes. The sites include places from colonial times, the American Revolution, the War of 1812, the Industrial revolution, the Gilded Age, World War II, and the Cold War. In addition, many of the sites are topic related like art, Black Heritage Trail, culture, literature, and religion. If the students will be travelling over the summer, they are encouraged to visit some of the non-local sites that will be included in the class if they are able to do so.
The students are asked the following questions.
1 Before you visited the place, what did you think would be there? What interest prompted your choice? What did you want to find out there?
2 Put your site into historical context? What was happening in U.S. history to make this place significant? Why is the site worth visiting and remembering?
3 List and explain 3 aspects of your visit that stood out for you. What will you remember? For example:
• Did a Park Ranger tell you a good story about this place?
• What did you think about the art and/or architecture of the site?
• What do you imagine it would have been like to have lived and/or worked at the site in that period of time?
• What does it tell you about U.S. history?
4. After the site visit, go back to #1 and compare your initial expectations to what you know now? What did you think you would see and what did you actually learn in your time visiting this place?
I don't recall exactly how I learned about this program. In any event, I spoke with Sean Smith by phone and he sent me some materials. He has been doing the program at least since 2015. I encouraged him to present at the Massachusetts History Alliance conference. I hope he also does at teacher conferences. The sites do range across the state so car access is presumed. Also it is not very local, meaning the actual community of Weston. Perhaps that program could be done an earlier grade level. But it definitely is something which could be done or adapted to by any high school.
Reimagining historic house museums: new approaches and proven solutions
Kenneth Turino; and Max van Balgooy (Lanham, Maryland: Rowman & Littlefield, 2019}
In the AHA column written by John Marks, Senior Manager, Strategic Initiatives, American Association for State and Local History (AASLH) mentioned in the Historic Site Visit blog, he mentioned this book:
As Kenneth C. Turino and Max A. van Balgooy noted in their recent book, historic houses have been encouraged since that time to address sustainability challenges by "becoming more relevant to the surrounding community, working collaboratively with nearby museums, recognizing that interpretation should evolve, and taking advantage of modern planning and evaluation tools."
I accessed the book at the [closed] library. The catalog description is:
Drawing from innovative organizations across the United States, Reimagining Historic House Museums is an indispensable source of field-tested tools and techniques drawn from such wide-ranging sources as non-profit management, business strategy, and software development. It also profiles historic sites that are using new models to engage with their communities to become more relevant, are adopting creative forms of interpretation and programming, and earning income to become more financially sustainable. The book is a combination of a museum conference, a hands-on workshop, and toolbox. It contains five main parts: Fundamentals and Essentials, Audiences, Different Approaches to Familiar Topics, Methods, Imagining New Kinds of House Museums. This authoritative guide from the American Association for State and Local History (AASLH) will help house museum boards, directors, and staff seeking a path forward in rapidly changing times. Graduate programs in public history, museum studies, curatorial studies, and historic preservation will discover models and approaches that will provoke lively discussions about the issues facing the field.
If any of you have read it and would like to write a guest blog, please do so and send it to me. According to Marks, Turino is the manager of community partnerships and resource development at Historic New England.
This blog concludes the review of the NCPH conference and the historic site visits. Now I can turn to advocating for history sites.