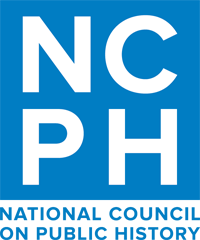 This blog highlights additional sessions at the NCPH conference that I would have attended if the conference had not been cancelled due to the coronavirus. Once again the blog is based on the online abstracts of the presenters (which not all conferences provide) and reflects my judgment of what may be of interest to the history community. These sessions illustrate the topics being discussed in the academic world.
One session definitely relevant to the history community in general is the issue of tourism and visitation.
National Visitation Trends at History Organizations
Are visits to history organizations increasing, decreasing, or staying the same? This relatively simple question has been remarkably difficult for the field to answer due to a paucity of reliable, national data. Drawing on data from the newly-established American Association for State and Local History National Visitation Survey and the National Park Service, this roundtable session will describe the latest visitation trends at museums, historic sites, historical societies, and other organizations and discuss what they suggest about the public's interest in history and how our analysis aligns with the field's broader perception of a decline. It will also discuss more generally the challenges and opportunities of data collection and sharing at public history institutions.
I am sure that even if the conference had been held there would be many people who did not attend who would be interested in what was discussed here. This raises of the issue of how effective national organizations are in disseminating the information presented at conferences to people who cannot attend for financial, logistical, or work-leave reasons even when there is no national health emergency. One would think there would be ways to communicate such information to reach a larger audience. This applies to state and regional conferences as well as national ones.
Another session of general interest involves the developing of a sense of place, a sense, of belonging, a sense of community at the local level through the local history organizations. This issue has been a continual one for me including the connection between local schools and local history, an area of great weakness in our current education system.
Strengthening the Social Threads of Local History: Expanding the Work of Studying People in Place
This roundtable will demonstrate how the intersection of local, public, and family history has the power to be engaging and sustaining, and even transformative, for both the community and for the individual historian. Presenters will describe a variety of purpose-driven projects that contribute to community identity and place-making, contextualize family histories, and connect particular histories with broader patterns. These projects add complementary work to traditional local histories without hijacking or dismissing that genre, strengthening and sustaining the genre while working in partnerships with a variety of constituents.
The same issue applies to this session as the previous one. Even if the conference had been held, how many people would be aware of what was discussed in the session versus how many people are interested in the subject?
There were some sessions devoted to the local history in the conference region.
Not Your Grandfather's Civil War: Re-interpreting The Battle of Atlanta Cyclorama
In 1886, German artists in Milwaukee created The Battle of Atlanta cyclorama to cash in on a famous US victory in the Civil War. In 1892, when the cyclorama landed in Atlanta, locals hailed it as "The Only Confederate Victory Ever Painted." And so began the mega-painting's strange journey from patriotic entertainment for northern audiences to a neo-Confederate attraction deeply embedded in a segregated city. So how do you untangle 120 years of popular (mis) conceptions? Join Atlanta History Center staff as they describe their 2014-2019 journey in re-imagining this heavily-laden attraction as a powerful story-telling artifact.
It would have been nice to have seen the Cyclodrama combined with the session about this pre-Gone-With-The-Wind definition of Atlanta and the Confederacy.
Another quintessentially southern community is Savannah and once again there is more to experience than the traditional tours offer.
Greetings from Savannah: The Hostess's City's Hidden (Public) Histories
Savannah, Georgia is well known for being a historic city, and more recently, a haunted city. The booming for-profit historical tourism industry encourages people to see the city as a vaguely historical place, steeped in drama and secrets, but free from larger historical complexities. But the for-profit tours are not the only game in town. This panel looks at the ways that public historians, public archaeologists, and museum professionals are pushing back against the "moonlight and magnolia" Southern Gothic vision of Savannah's history, finding ways to create audiences and stakeholders in a fascinating city full of complicated narratives.
Many communities are dealing in their own way and on a smaller scale with the challenges raised in this session about experiencing the full history of the locality. On the other hand, as has been noted, people on vacation spending their hard earned money and often with their family don't necessarily want to be preached to about the ugly aspects of American history. Perhaps tours like movies are going to have to develop rating codes with truth in advertising so visitors have some choice about what they are to experience.
As an example, consider the topic of immigration. I suspect most of the people reading this blog live in communities with immigrants and either are immigrants themselves or the descendants of immigrants.
Unsettling the "Nation of Immigrants:" Framing Inclusive Public Histories of Im/migration
In a climate of intensified hostility toward recent immigrants, public history projects are re-asserting the role of global migrations in populating and shaping the United States. But familiar understandings of America as a "nation of immigrants" are proving inadequate to express the complexity of a nation peopled through numerous, contested processes of human movement. This working group will explore ways public historians might interpret migration and immigration without falling back on narratives that exclude or oversimplify. How can public history work describe the peopling of America without erasing or minimizing indigenous presence? How can narratives that explore migration be crafted so as to include refugees, address human trafficking and enslavement, and incorporate internal migrations, forced and voluntary, for escaping violence, seeking work, or being constrained in imprisonment or internment? How do the American tendency toward neolocalism and tenuous contemporary relationships to place figure in? How can we reframe understandings of movement to address what geographer Harald Bauder calls the "parallax gap" that separates discussions of indigenous issues and immigration issues?
A couple of sessions were devoted to the subject of the American Indians. For example:
Building Sustainable Partnerships with Southern Tribal Nations: Social Justice through Public History
This session examines the circumstances that foster positive partnerships between public historians and tribal nations. Representing citizens of two southeastern tribes and their public historian partners, presenters will share examples of collaborative projects—such as collections procurement and management and public-facing educational programming—that have furthered the goal of maintaining tribal histories while also reversing exploitative trends by providing tribes with the ability to make the determination of how they are to be shared. With more ground yet to cover on this front, this session will conclude with suggestions for future collaborations.
Although this session focused on one geographical region, the topic is more widespread. Think of the 400 Anniversary of the Pilgrims and the participation of the Wampanoag as an equal member. I was unable to attend the Massachusetts Historic Preservation conference held in Plymouth held September 20, 2019 (see Heritage, Archaeology, and Tourism: Massachusetts Historic Preservation Conference) but I have been able to attend some Stockbridge Indian conferences (see Stockbridge Indian Conferences: Remembering the Indian Nations in American History) and the Oneida Nation and had teacherhostels/historyhostels with members of the Abenaki and various Haudenosaunee.  The point is that these Indian Nations remain part of states in various ways and need to be included as part of the local history of virtually every municipality.
There were some general sessions as well. For example, there was an opportunity for faculty to share ideas about running graduate and undergraduate public history programs and to talk about university, departmental, and a wide variety of other issues at the Public History Educators' Forum for a fee of $25.
There also was a free offsite public plenary. Regardless of the details of the specific topic at this plenary, the concept is a good one. With all these history practitioners gathered in one spot, it makes sense to reach out the general public at the host city. Why not have public sessions on topics of interest to the public? After all the travel expense to get the speakers is not.
So while my hopes of attending the NCPH conference for the first time remain unfilled, perhaps next year will be a different story.