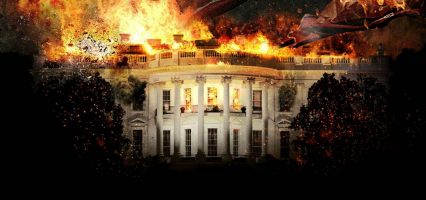 Over four years ago, on March 2016, I wrote a blog entitled R.I.P. Party of Lincoln (1856-2016). At that time, I did not know the Republican Party would become the Trumpican Party. I did know that the Republican Party was no longer the party of Lincoln. His name was rarely invoked. Even today it rarely is by the President of Malice except when he favorably compares himself to America's greatest President.
Still, the legacy of Lincoln lives on among the few Republicans left who have not succumbed to becoming Trumpicans. Within the Party, their resistance is futile. They have made themselves known through ads which effectively exposes the shortcomings and dangers of the current President. However those ads will not reclaim the Republicans who have become Trumpicans. Any deprogramming efforts will require substantially more resources, time, and effort than a mere commercial provides…including the desire of the Trumpican in the first place to become a Republican once again.
Ironically, the showcase for the Never-Trump Republicans was the Democratic National Convention. On that virtual stage, these Republicans were welcomed. However in a time when all the Republican presidential nominees in the 21st century are persona non grata in the Trumpican Party, it is difficult to know where these Never-Trump Republicans will align themselves after the elections. Will they continue to support Joe Biden and the Democrats for the next four years? Will they start a third party?
Back on February 29, 2020, I wrote
Rick Wilson, Richard Conway, John Kasich, and Bill Weld can struggle all they want to regain control of the Republican Party but it is not going to happen. At present Lincoln Republicans have no political party. Neither do admirers of Teddy Roosevelt, Dwight Eisenhower, Ronald Reagan, or even the Bushes. So how will they vote? What will they do now that the Republican Party despises them? (The Socialist versus the Trumpican Smackdown: What Are Democrats and Republicans to Do?)
Now we know how they will vote. Bu we don't know what the plans are for the future.
In a well-meaning op-ed column, David Brooks wrote:
My guess is that if Trump gets crushed in the election, millions of Republicans will decide they never liked that loser and jerk anyway. He'll get relegated to whatever bargain basement they are using to hold Sarah Palin (Where Do Republicans Go From Here?, August 9, print).
There is a lot of wishful thinking in those guesses. Think of what has happened in the short interval since those words were first printed. Now think of the impact all those events have had on his popularity. Try "unchanged" since last year at this time.
The one possible glimmer of hope for Brooks is the idea of "loser." If, and it is an "if," Trumpicans lose the White House and the Senate and fail to retake the House and if there isn't a national melt down and Joe Biden does become President, then Trumpicans will be faced with the prospects of Democratic control. Will Trumpicans be content to remain loyal to the loser through 2024 even while he is being prosecuted and perhaps jailed? In my last blog, I asked the question of what Sean Hannity will do if confronted with a Democratic sweep and only a loser to oppose them. At that point will Hannity's desire to stop the Democrats trump his loyalty to a loser? No one knows now but it is possible to support some Trumpican ideas without supporting the person who has no power future political future.
If, and only if, he is pushed off the stage or is confined to OAN broadcasting from Rikers, who, then, will fill the leadership void? Will the Never-Trump Republicans then be able to regain the support of the former Republicans? Such a prospect seems unlikely. More wishful thinking. One should keep in the mind that none of the multitude of Republican candidates in 2016 assuaged the angst the Republicans felt. All those candidates fell by the wayside. Nothing that has happened in the last four years indicates that Never-Trump Republicans can wrest the leadership position from the defeated and criminal loser or that the party members will follow them.  Everyone now is jockeying for position to be the successor who will save the party from ruin< Meanwhile he is not leaving the stage and still could win.  You don't hear much talk about 350 Electoral College votes for Biden now do you?
To return to the Brooks column, in it he dutifully identifies four possible prospects for the future leadership of the Republican Party:
The post-2020, post-Trump Republican future is … is embodied by a small group of Republican senators in their 40s, including Marco Rubio, Josh Hawley, Tom Cotton and Ben Sasse. They all came of age when Reaganism was already in the rearview mirror. Though populist, three of them have advanced degrees from Harvard or Yale. They are not particularly close to one another. They may be joined by a common experience, but they are divided by ambition.
Brooks then proceeds to examine the strengths and weaknesses of each of them. This analysis would be perfectly legitimate in normal times, but the one critical lesson of the last four years is that these are not normal times. It is not possible to develop a modified Trumpism to reach out to a larger share of the electorate when the main actor still hogs all the attention. No Trumpican can stand up to him. Besides, one should keep in mind that the Republican presidential popular vote electoral record in the baby-boom era is abysmal. If the boomer candidates leave the stage, there is no inherent reason to believe that next generation will do any better. Remember THEY ALL WILL CARRY TRUMP TAINT. They will have to explain their support as even more and even corruption and criminality is revealed in the ongoing investigations.
Strange at it may seem, there are some Republicans left in the White House. Consider the following excerpts from the acceptance speech at the Trumpican National Convention.
Because we understand that America is NOT a land cloaked in darkness, America is the torch that enlightens the entire world.
 Gathered here at our beautiful and majestic White House – known all over the world as the People's House – we cannot help but marvel at the miracle that is our Great American Story. This has been the home of larger-than-life figures like Teddy Roosevelt and Andrew Jackson who rallied Americans to bold visions of a bigger and brighter future. Within these walls lived tenacious generals like Presidents Grant and Eisenhower who led our soldiers in the cause of freedom. From these grounds, Thomas Jefferson sent Lewis and Clark on a daring expedition to cross a wild and uncharted continent. In the depths of a bloody Civil War, President Abraham Lincoln looked out these very windows upon a half-completed Washington Monument – and asked God, in His Providence, to save our union. Two weeks after Pearl Harbor, Franklin Delano Roosevelt welcomed Winston Churchill, and just inside, they set our people on a course to victory in the Second World War.
 What united generations past was an unshakable confidence in America's destiny, and an unbreakable faith in the American People. They knew that our country is blessed by God, and has a special purpose in this world. It is that conviction that inspired the formation of our union, our westward expansion, the abolition of slavery, the passage of civil rights, the space program, and the overthrow of fascism, tyranny and communism.
 In the left's backward view, they do not see America as the most free, just, and exceptional nation on earth. Instead, they see a wicked nation that must be punished for its sins.
 We must reclaim our independence from the left's repressive mandates. Americans are exhausted trying to keep up with the latest list of approved words and phrases, and the ever-more restrictive political decrees. Many things have a different name now, and the rules are constantly changing. The goal of cancel culture is to make decent Americans live in fear of being fired, expelled, shamed, humiliated, and driven from society as we know it. The far-left wants to coerce you into saying what you know to be FALSE, and scare you out of saying what you know to be TRUE.
 Our country wasn't built by cancel culture, speech codes, and soul-crushing conformity. We are NOT a nation of timid spirits. We are a nation of fierce, proud, and independent American Patriots.
 We are a nation of pilgrims, pioneers, adventurers, explorers and trailblazers who refused to be tied down, held back, or reined in. Americans have steel in their spines, grit in their souls, and fire in their hearts. There is no one like us on earth.
 I want every child in America to know that you are part of the most exciting and incredible adventure in human history. No matter where your family comes from, no matter your background, in America, ANYONE CAN RISE. With hard work, devotion, and drive, you can reach any goal and achieve every ambition.
 Our American Ancestors sailed across the perilous ocean to build a new life on a new continent. They braved the freezing winters, crossed the raging rivers, scaled the rocky peaks, trekked the dangerous forests, and worked from dawn till dusk. These pioneers didn't have money, they didn't have fame– but they had each other. They loved their families, they loved their country, and they loved their God!
 When opportunity beckoned, they picked up their Bibles, packed up their belongings, climbed into covered wagons, and set out West for the next adventure. Ranchers and miners, cowboys and sheriffs, farmers and settlers – they pressed on past the Mississippi to stake a claim in the Wild Frontier.
 Legends were born – Wyatt Earp, Annie Oakley, Davy Crockett, and Buffalo Bill.
 Americans built their beautiful homesteads on the Open Range. Soon they had churches and communities, then towns, and with time, great centers of industry and commerce. That is who they were. Americans build the future, we don't tear down the past!
 We are the nation that won a revolution, toppled tyranny and fascism, and delivered millions into freedom. We laid down the railroads, built the great ships, raised up the skyscrapers, revolutionized industry, and sparked a new age of scientific discovery. We set the trends in art and music, radio and film, sport and literature – and we did it all with style, confidence and flair. Because THAT is who we are.
 Whenever our way of life was threatened, our heroes answered the call.
 From Yorktown to Gettysburg, from Normandy to Iwo Jima, American Patriots raced into cannon blasts, bullets and bayonets to rescue American Liberty.
These are not the words of a Trumpican, they are the words of an anonymous Republican in the White House. That writer shows Never-Trump Republicans a way forward. It is not possible to regain leadership in the Republican Party by replacing Trumpicans. It is not possible to expand the electoral reach by being Trump-lite. It is not possible to be a positive force for America's future simply by stopping the malice. To regain control of the Republican following an electoral ruin, a Lincoln for the 21st century is needed or else the country will remain divided into two houses that can't live together.