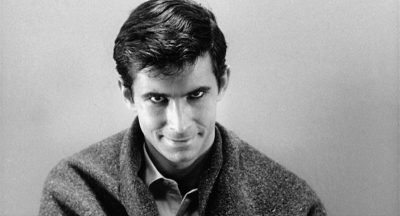 It's Back to the Future in presidential politics. Who can forget the famous debate in 2012 between Clint Eastwood and the empty chair? Still to this very day people talk about that debate as one of the greatest ones in human history. There was nothing anyone could do to top that spectacle.
Surprise! Surprise! Surprise! Yes, it can be topped. Eastwood's performance was at a party convention. This time the debate will be at the presidential level itself. At least it will be more civil than the first one.
It is common practice to note that the future convict doesn't live in the real world. It is impressive how many people he has been able to con to joined him in Trumpietown. But despite that there are some connections to the real world that even he can't deny.
Election Day is only a few weeks away. His preference to delay the election until it was safe again to vote went nowhere. He knows the election is going to be held on November 3 and has already started.
He also knows that the polls show that he will lose the election. It is even possible that a demented person trapped in a basement and only one step from a nursing home could win more votes than the 306 Electoral College votes in the 2016 landslide. A vote total more than a landslide will be difficult to even contest yet alone overcome.
He knows the ghost of Christmas Future has visited him. A son is being forced to testify under oath. His taxes have been disclosed revealing he deducts more in hair care than most Americans earn. The courts continue to rule against him on his taxes. The rape charge slander case continues.
Plus he is drugged on steroids.
Until these circumstances, it is only natural that the prospect of being forced to live in the real world would drive him to more and more extreme actions.
"I think this was a blessing from God that I caught it. It was a blessing in disguise."
"I'm back because I am a perfect physical specimen and I'm extremely young. And so I'm lucky in that way. I could've been out of the hospital in one day." It's a miracle.
If only all Americans would allow this miracle to occur in their own lives, the coronavirus would be banished once and for all.
At this point, it is useful to update the calendar of target dates that I began last May and to see how things are going.
April 2011: Birtherism – reveal Hawaii findings on Obama soon: STILL WAITING
October 2016: sue all his women accusers after the campaign: STILL WAITING
July 16, 2019: Healthcare – "You'll see that in a month when we introduce it. We're going to have a plan. That's subject to winning the House, Senate, and presidency, which hopefully we'll win all three. We'll have phenomenal health care." STILL WAITING but at least he is asked about it.
May 5 2020: "There is tremendous hope as we look forward and we begin to see the light at the end of the tunnel." DO YOU SEE THE LIGHT YET?
May 8 2020: "Those jobs will all be back, and they'll be back very soon." WHEN IS SOON?
May 15 2020: Coronavirus deaths drop to zero: WE HAVE PREVAILED!!!
May 25 2020: Celebrate the victory over the coronavirus again after only 6 days of prevailing!!!!!!!
June 2020: Back to Normal economy: STILL WAITING
July 2020: We're rockin' now: "We will transition into greatness. That's a phrase you're going to hear a lot, because that's what's going to happen." STILL WAITING – how often do you hear about this rockin transition to greatness?
Fall 2020: Deep State Indicted: RUNNING OUT OF TIME – Hannity called on him earlier this week to handcuff and lock the perpetrators of the greatest political crimes in American history. There is no excuse for delaying now that more documents have been released about Crooked Hillary and her collusion with the Russians to undermine the legitimately elected President with the knowledge of Obama and Biden. No sooner had Hannity issued that clarion call then his puppet ramped up the pressure on his Attorney General as time is dwindling down until the election. It is time for Bill Barr to act or he will go down in history as "a sad situation" for not prosecuting these criminals. "Bill has got to move." Time is running out.
October 2020: announce vaccine cure in election day surprise – DONE but the CDC is not cooperating. Had to make announcement of a miracle cure on his own which he will distribute freely to everyone who has a bad case of the flu.

November 3 2020: Deploy army of real Americans to suppress vote of…you know…those people – Vote Suppressors to become a TV reality show: STILL ON TARGET
November 3 2020: CLAIM VICTORY NO MATTER THE RESULTS
November 3 2020: Democratic coronavirus hoax magically disappears and all lockdowns and restrictions end [I don't recall who made this prediction on Fox.]
Fourth Quarter 2020: economy will be tremendous: won't know until 2021 when it will be too late.
January 1, 2021: begin distribution of miracle vaccine
January 20 2021: Nancy Pelosi becomes President
January 20 2021: Arrested by New York, spends night at Rikers
March 20, 2021: Death of a President and the takeover by a monster Communist: "Biden won't be president for two months. He's not mentally capable."
November 2024: Death of the suburbs
November 2024: Defunding of police departments
November 2024: Takeover by anarchists, terrorist, and criminals – Already underway in October 2020 with the attempt by some fine people in Michigan who stood ready to liberate Michigan. If it weren't for the disloyal FBI Director they might have succeeded with the attempt.
Time is running out. The real world is closing in. Only one thing he can do before they take him away.