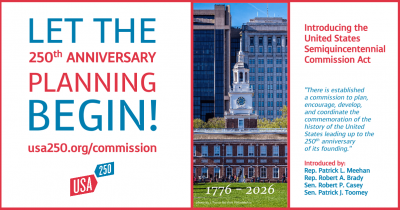 Amazon decided to locate its new headquarters in Long Island City, Queens, New York, and Alexandria, Virginia. These two locations possess the characteristics Amazon considers desirable.  They have highly educated and mobile workforces. They are located at both national and international transportation hubs. They have significant other business sectors so Amazon will not be the 600 pound gorilla that everyone turns towards to solve local problems. They have an excitement about them: people want to move there. The bottom line is that the midsize cities of mid-America simply do not have the base to support the Amazon behemoth. The other major cities simply do not have the resources or the proximity to the politicians and regulators Amazon needs to buy and sell.
As it turns out, Amazon probably would have chosen these two locations even if there had been no government prostitution. Other communities made more lucrative offers but they could not match the actual requirements for a successful match. For all we know, Amazon may well have been leaning towards these two winning locations even before the search began even if they it never consciously acknowledged it to itself yet alone to the public. In the meantime, Amazon gathered a great deal of information about a multitude of sites throughout the country that will be useful.
One cannot help but notice that the desirable characteristics for Amazon coincide with the burgeoning demographic areas of the Democratic Party. By contrast Republican areas were not even in the running.
Politically, Amazon's choice in New York will not make much difference. New York already is a democratic state. Republicans have no chance of winning any statewide election. At the state level success for a Republican is obtaining 40% of the vote. Its last hold in power, the State Senate, witnessed an eight seat drop this past election. Instead of vying for majority power it has had for roughly 75 years with some breaks, Republicans now are an also-ran with little if any power to do anything if the Democrats are united. Even without Amazon, the 2020 census is likely to accelerate this trend as the one-party city itself and the Democratic suburb offshoots gain in power. In the reapportioning, the Republicans are likely to lose even more of what little they have left at the federal and state level.
The situation is a little different in Virginia. Republicans still have no chance of winning a statewide election there but the margins are not as stark as in New York. Part of the difference is due to one-party Washington, D.C. not being in the state of Virginia the way one-party New York City is in New York. As the Washington suburbs served by the Metro continue to expand especially with Amazon, the state will become more and more Democratic. It will not take a coin toss anymore to determine who is in power in the legislature. Republicans in Virginia will be restricted to the rural non-growth areas. The biggest difference from New York is where upstate New Yorkers retire to the South, rural Virginians are already there.  Amazon is quite willing to sell to these people but it would not want to locate there.
Hallmark's audience is quite different from Amazon's. The Hallmark movie universe tends to be the rural one with mainly white Christians, probably Protestants. If the city is involved, such as New York, it is the place the hero/heroine leaves. They either return home to be reconnected with their loved ones and to save the family home/store/factory. They tend to be in their thirties so they may have known some success in the big city but it comes with a price to their soul and happiness. They regain their soul when they return to the place where everyone says "Merry Christmas" and the community lighting of the Christmas tree is a big deal…unlike say in New York City where Rockefeller Center is devoid of all signs of Christmas and no families are present!
If they are not from the rural paradise and are the mean person sent there to shut it down or buy the store/factory/inn, then they soon succumb to its charms for its money they have and peace they lack. Hallmark could tell big city-based Christmas stories but they are the exception not the rule despite their being where the American people live.
And if there is not a rural American paradise to which to return, then there is always a small kingdom in Europe that no one has ever heard of desperate for an American princess. Considering the real stories of not only Grace Kelly but Meghan Markle, it turns out that fairy tales can come true.
Still the Hallmark world has an attraction to the Amazon world but only a part-time basis. People in the city buy second homes but rarely in another city. Someone in New York does not buy a second home in the Boston or Philadelphia area. They may visit a child in college in those cities but for a second home for weekends, summer, and maybe retirement, they often chose the Hallmark world. Excluding the glitzy Hamptons, many New Yorkers choose to go north to the Hudson Valley, the Catkskills, the Berkshires, and beyond. They want land, they want space, they want peace and quiet as long as they can go to Starbucks and get the delicacies and entertainment they want. These people do not want to live in Mayberry, Bedford Falls, or Cicely, Alaska. It's nice to leave the rat race and visit Brigadoon every now and then. They need the Field of Dreams but only for a moment.
Did you ever notice how popular and important Friday Night Lights was for people who did not live in a Friday Night Lights community? A Friday Nights Light community is a Hallmark community with more realism. It does have conflicts. It does have tensions. It does have rivalries with similar neighboring communities. But unlike the Hallmark communities, the Friday Night Lights communities gather together every Friday and not just once a year. In these communities, the people have their community songs, their community flags and banners, their community traditions, and a community spirit that is passed on from generation to generation. If you buy a second home in such a community you will be an outsider even if your city money enables you to throw your weight around. This separateness especially will be true if you have no kids attending the local schools.
In this regard, a Friday Nights Light community is like a Jane Jacobs city block or street. The social fabric is strong. People have a sense of place, a sense of belonging, a sense of community. These are not the characteristics of an Amazon community. The people who move to the big cities in other states have limited connection to the history of that state, that city, that community. Here in New York we are celebrating the bicentennial of the building of the Erie Canal. That project put New York on the national map on its way to becoming the world capital. That project launched a can do period in American history that lasted until we placed a man on the moon. Yet today the Erie Canal has no meaning to the people of the city. It remains an underutilized asset of American history in upstate New York of little interest to people in downstate New York. They would sooner visit the canals of Europe than those of New York.
The fate of the Erie Canal story highlights the shortcomings of the piecemeal approach. America has a big story to tell. What the two political parties have in common is that neither is trying to tell it. No candidate proposes a vision for We the People of the 21st century and the less said about our shallow, superficial, simple-minded President the better. Clearly there is a need for such a vision. Clearly there is a need for such a storyteller. Clearly there is a need to connect America's citizens to the story of their country. In 1976, my father temporarily relocated to Washington, D.C., and bunked with Congressmen to reduce living expenses when he worked on the Bicentennial. In July 2016, the United States Semiquincentennial Commission was established in preparation for the 250th anniversary of the United States. It will occur on July 4, 2026, the bicentennials of the deaths of Thomas Jefferson and John Adams on July 4. Will we be a united country then or will the experiment have run its course?