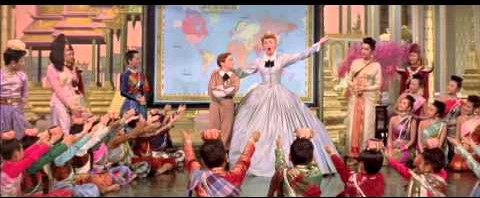 "Getting to Know You" from The King and I
I LoveNY conducts familiarization tours. The purpose of these tours as one might expect is to familiarize tour operators with potential tourist destination sites in the state with the hope that they will organize tours to them. These familiarization tours involve bringing people to the actual locations and meeting the local staff who operate the facilities. Based on this first-hand exposure, the tour operators will be better able to plan and develop tours or so the theory goes.
Prior to the tourism convention in New York in January, I LoveNY conducted three familiarization tours to Central New York, Dutchess County, and Long Island.
New York State Division of Tourism is accepting applications for:
Pre-New York Times Travel Show FAM Tours for Travel Trade and Media
'It's All Here and It's Only Here' in New York State
January 24 – 26, 2017
Please see below for an opportunity to discover fascinating travel destinations in New York State.
Develop new travel packages and stories through the latest itinerary ideas all before attending the New York Times Travel Show.

Meals, accommodations, and transportation to and from New York City are included.
There is no cost to attend.
Applicants were asked to identify themselves as travel agent, tour operator, media, or other and to select from the three trips.
Space does not permit the full details of the tours. Remember, all tours leave from Manhattan. The places visited are provided below.
Central New York Familiarization Tour: Three Days
Day 1
1:00 pm Arrive in Binghamton
Endicott Visitors Center – Tour
Bundy Museum of History & Art – Tour
Carousel at Recreation Park – Ride
Lost Dog Café – Dinner
DoubleTree by Hilton – Overnight
Day 2
Classic Car Museum
Turning Stone Resort Casino – Turning Stone is a resort that features luxurious hotel accommodations, a full-service destination spa, gourmet restaurants, celebrity entertainment, five championship golf courses, a sportsplex, a dance club and bars and a world-class casino (table games, slots, poker and more). Currently, Turning Stone is undergoing several changes, upgrades and renovations and will be home to outlets in the future.
Fort Stanwix National Monument
Hotel Utica
Saranac Brewery /
OR
Utica Zoo
Overnight in Cooperstown
Day 3
National Baseball Hall of Fame
Fly Creek Cider Mill
Ommegang Brewery
Stop in one of: Fulton, Montgomery or Schoharie county.
Depart for NYC – arrive back at 5 PM
The detailed information is provided only for Turning Stone Resort Casino. Regular readers of my posts may recall that in January, 2016, I participated in a workshop at this site on behalf of the Oneida Nation.  One would scarcely know from the description in the familiarization tour that there was any connection between the casino as a resort and the Oneida.  This is consistent with the reality that there are no Indian Paths through History.  One also wonders if any attempt was made to create an extended visit such as a Utica Path through History, Rome Path through History, or Cooperstown Path through History, all of which are comparatively easy to do (not easy, work is involved!). Two of these locations also are Amtrak stops thus adding another dimension to the crafting of a seamless week-end or longer program for tourists.
Dutchess County Familiarization Tour: 3 Days
The Dutchess County tour is not itemized by day. Travel from New York was by train, presumably Amtrak, to the Poughkeepsie stop. No lodging information was provided. The last site listed is in Beacon where there is a Metro North train station. The places listed are:
Walkway over the Hudson (by the Poughkeepsie train station)
Culinary Institute of America (lunch?)
Franklin D. Roosevelt Presidential Library & Museum and Home of FDR National Historic Site
Richard B. Fisher Center for Performing Arts at Bard College (evening performance?)
Staatsburgh State Historic Site
Rhinebeck – lunch and shopping
Crown Maple at Madava Farms
Millbrook Vineyards & Winery
Dia:Beacon
This familiarization tour contains several historic sites. There already is a bus shuttle from the Poughkeepsie train station to the Roosevelt complex so at the federal level such integration is operational. Based on the sites listed here one can easily see the potential for a Beacon Path through History, Poughkeepsie Path through History, Roosevelt Path through History, and Great Estates of the Hudson Path through History. There is no indication from the material presented whether any of these possibilities were explored during the familiarization process.
Long Island Familiarization Tour: Two Days
Day 1
Long Island Children's Museum, Garden City
Vanderbilt Mansion & Planetarium
Long Island Museum of History Art and Carriages
Day 2: RIVERHEAD and the NORTH FORK
Long Island Aquarium & Exhibition Center
Baiting Hollow Winery and Horse Rescue
Wickham's Fruit Farm
Greenport – including Maritime and LI Rail Road Museum
Harbes Family Farm
Catapano Dairy farm, Peconic
Nassau and Suffolk counties aren't necessarily the first places one thinks of for history tours. Certainly the NPS site at Sagamore Hill, the home of Theodore Roosevelt from 1885 until his death in 1919, comes to mind. Then again there is the infamous ignorance of the American Revolution show on AMC about the spy network based in Setauket.  Exactly why Virginia advertises on a show set in Long Island to visit the sites of the American Revolution in Virginia while New York does not, has never been explained. There literally is no excuse for such an omission.
Based on this limited sample, no effort by I LoveNY to support the creation of actual paths or itineraries tour operators can create in support of New York State history appears to exist. This is consistent with the absence of funding in the REDC process for the Path through History and the absence of dedicated staff to this project. For example, where are the familiarization tours for:
American Revolution in New York (with and without Hamilton)
Erie Canal (now starting its bicentennial)
Hudson River Art
Immigration
Iroquois/Indian Nations
Underground Railroad
War of 1812 (northern New York is still part of the state and could use some help)
Women's Suffrage (now in its centennial)?
As it turns out, Gavin Landry and Ross Levi will be the plenary speakers at the upcoming annual conference of the Museum Association of New York (MANY). Perhaps instead of presenting a useless and irrelevant press release about how great I Love NY has been for New York State tourism or providing a body count of isolated local events on Father's Day and other times that generate no tourism, they could address issues that directly relate to the history community instead. How about an acknowledgement that I LoveNY really has not done such a good job meeting the needs of the history community and asking what it should do better to help:
Familiarization tours that support the development of paths through history
REDC funding that support the development of paths through history
Asking the TPA's to convene county and regional meetings with the grassroots history community which I Love NY would attend.
Wouldn't that be more useful?