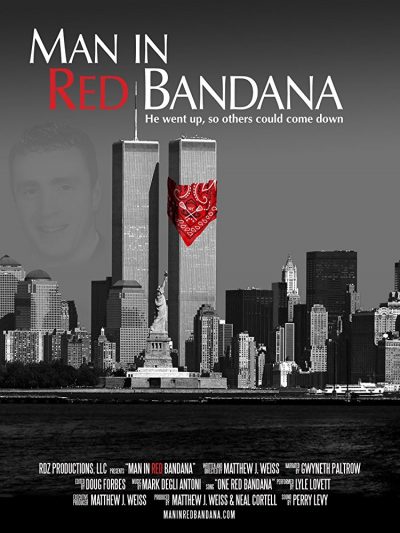 Where were you on the Day of Infamy?
Where were you when you learned that Kennedy had been shot?
Where were you when the towers fell?
Perhaps the more appropriate question to ask is not "where were you…?" but "were you?" In other words, we have shifted from a time of people remembering events in their own lives to people remembering only if they are informed of the event in the first place. With each passing moment, the number of people who have direct memories of December 7, the Kennedy assassination, and 9/11 decreases. Increasingly more and more people will know of these events only through oral tradition/movies, family, and possibly school. People may also remember if they visit physical sites associated with these events… providing they already know something occurred there and in effect make a pilgrimage to experience the site.
The Holocaust has been subject to this phenomena for years now. The number of survivors with direct personal experience diminishes. There is a rush to record their experiences using the latest devices that technology has to offer. But there will come a time, and soon, when there are no more survivors left to tell the tale. What will happen then?
Here in New York, many events in state history have effectively vanished from the state consciousness. They are preserved only by the dedicated few. Part of the reason is not simply the passage of time but the changing demographics of state. The biological link to the early events in the history of the state has become smaller and smaller.
What do the Haudenosaunee and Dutch have to do with us? I am not Haudenosaunee or Dutch.
What does the French and Indian War have to do with us? I am not French, English, or Indian?
What does the War of 1812 have to do with us? I am not French, English, or Indian?
What does the Erie Canal bicentennial have to do with me? My ancestors didn't build it.
What does slavery in New York have to do with me? My ancestors didn't own slaves.
And so it goes.
Over time, parts of our history vanish from sight or consciousness. They disappear partially because they are replaced by new events, partially because we have no direct connection to them, and partially because we don't teach them as part of a civic responsibility to develop a sense of place or belonging.
9/11 is no different. In various posts over the years I have noted not only that more and more people have been born after 9/11 but that more and more Americans were not even American citizens when 9/11 occurred.  Recently Matthew Warshauer, Central Connecticut State University (someone I have met on several occasions) had an epiphany on this very topic. His own focus recently has been on the Civil War and he was one of the leaders in Connecticut's observation of the war's sesquicentennial. While talking about the Civil War, he began to wonder about historical memory eventually including how long would people remember 9/11.
"Here I am trying to remind people … of literally the biggest conflict in American history, and nobody remembers it [Note – if he taught in the South the answer might be different]. So it got me thinking about historical memory. How long will we remember [9/11]?"
Here is a simple example. Many of you reading this post will remember as a student having to duck under the desk and clasp one's head in the event of a nuclear attack…and also remember being able to walk up to an airline gate for a departure or to welcome arrivals without security checks. By contrast, younger people have no memory or understanding of the pervasive threat of nuclear war that defined the Cold War (the real World War III) and no awareness that people once could walk right to the gate of a plane … unless they happen to watch an old TV show or movie where people all the time are running to the gate to stop a loved one from leaving before they can express their love.
Following these musings, Warshauer started teaching a course at CCSU called "9/11 Generation," aimed at educating young students about the event. Some students come to the course "with zero knowledge" of 9/11. As he said,
"That's been the most fascinating thing. It dawned on me: In another two years, my students are going to have absolutely no emotional connection or memory of 9/11 at all. The subject is merely going to be another history class to them, which blows my mind….As the anniversary has come each year, I'm with the same age group of students, but their view of society and certainly their understanding of the event in history has changed."
Consider the example of Christine Dennehy, a CCSU senior from Danbury. Since she was 5 years old on 9/11, her memories and understanding of 9/11 are those of a child…until she took Warshauer's course.
"It was an eye-opening course to take. I learned more than I ever could have imagined. If I hadn't taken this class, I would not know anything about it and I wouldn't have thought to look up information."
Dennehy said she thinks it's important to continue to commemorate 9/11.
"It's not something we should let fade into history. People know the day, but if you don't know anything about it there's no point in commemorating it."
Now let's turn to a non-college teaching experience. A few weeks ago, a travelling museum on an 18-wheel tractor trailer stopped at the Albert Leonard Middle School in New Rochelle, the school I attended back when it was a junior high school. The museum is operated by the Stephen Siller Tunnel to Towers Foundation. The 53-foot truck with 1,000 square-foot display area was designed to overcome the absence of teaching about 9/11 in the schools. It provides students with an opportunity to talk with firefighters, see exhibits and artifacts, and hear and see audio and video of the event from eyewitnesses and participants. As John Hodge, the chief operating officer, observes, there is no point to saying "never forget" to people who never knew about it in the first place.
Hodge is the cousin of Stephen Siller. Siller was a NYC firefighter who had just finished his shift when the first plane struck. He "raced" back to Manhattan through the Brooklyn Battery Tunnel (which connects Brooklyn to lower Manhattan where a battery of canons once stood) with 60 pounds of gear. He rescued several people before he died. Funding for the visit was provided by the FF Thomas J. Foley Foundation named after another fire fighter who died rescuing others.
One final event I wish to share is a community one. It is about Welles Crowther, a 24-year old equities trader from Upper Nyack, in Rockland County, at work on 9/11 on the 104th floor. He was not a firefighter. His father was and the son had earned firefighter status at age 18. It seems as if he had planned to change careers and join the NYC Fire Department. An application was found on his desk in his apartment just as he had told his father.
The story of Welles Crowther has been made into a documentary entitled "Man in Red Bandana." Gwyneth Paltrow narrates the film. It recently premiered at the Lafayette Theater in Suffern. The theater itself is part of history as it reminds us of the time beginning a century ago when communities had these theaters where everyone would come for entertainment and "networking" although they didn't call it that then. It was just where the people forged their social bonds that bound them together as a community.
The documentary was pieced together from various oral sources. Survivors told the story of a man in a red bandana who had rescued them, who had led them to safety, who had called out to people to guide them by his voice. The bandana protected his face from smoke and debris. He had received that bandana as a four-year old. He had carried it with him ever since. It had been a gift. From his parents. When they read and heard the accounts from survivors of the man in the red bandana they knew they had found their son who they would never see again. His body had been found just steps from safety.
All that training at the Rockland County Fire Training Center had paid off. Volunteer firefighters are another example of a civic organization that helps hold a community together. First responders put their lives on the line for others including people they don't even know. In a world with a slew of hurricanes, forest fires, and who knows what's next, the need for first responders multiples. What are we doing to strengthen a society where people care about others? What is the price we will pay if people only care about themselves?
According to a co-worker, Crowther had once told him "This bandana is going to change the world." His father Jeff commented:
"It was just a casual remark. But you know, in many ways, it has. The story of that bandana has gone around the world and touched a lot of people."
At this point in time there is, of course, a well-visited memorial and museum at the footprint of the towers. Given the popularity of lower Manhattan as a tourist destination, it should be no surprise that the accessible site would instantly become a required stop for visitors like the nearby by slightly less accessible Statue of Liberty. But is there more that could be done? Is there more that could make the site a global pilgrimage destination and symbol of hope for our planet?
I think there is and propose the following:
There be a memorial service at Trinity Church (and St. Paul's Church depending on the size) in honor of people from all the 90+ countries who perished at that time with representatives from the consuls offices in attendance.
The memorial service also be in honor of all the first responders who perished in the effort to save others.
Following the memorial service there be a procession of the representatives from the 90+ countries and the organizations of the first responders to the 9/11 Memorial carrying their flags and a casket.
The flags and caskets are to be arrayed around the footprints of the two towers so people can mourn and pay their respects to those who died in Osama's assault on humanity.
With this ceremony and commemoration, 9/11 will become a pilgrimage site for the planet as a living symbol of both the worst of human nature and the best. It is through the life and light of this global site that the evil that darkens the land will be defeated.
Sources  
"CCSU Professor Examines How 9/11 Is Fading From Our Memories," Russell Blair, Hartford Courant (9/11/17)
"'Red Bandana' Recounts a Story of 9/11 Heroism," Corey Kilgannon, NYT (/9/17)
"Rolling 9/11 Museum Visits New Rochelle Schools," Colleen Wilson, The Journal News, 10/1/17