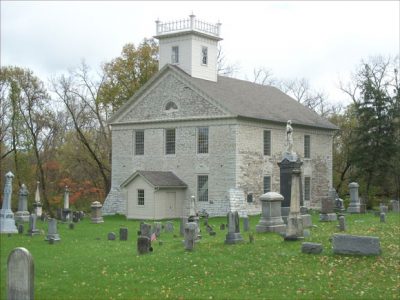 CENTRAL NY FAM TOUR & DESTINATIONS GROUP TRAVEL SHOW
Sunday, August 27 – Tuesday, August 29, 2017
In an earlier post Irene to Irma: Six Years a Blogger, I referred to a Familiarization Tour in the Mohawk Valley in August six years after the Teacherhostel/Historyhostel that began my blogging career.  Back in March I wrote about some familiarization tours offered by I LoveNY immediately prior to the annual tourism convention held in Manhattan. In this post, I would to explain in more detail how a familiarization tour works and see what it means for the history community and your site.
The Central New York Familiarization tour is consistent with the I LoveNY terminology which ignores the cachet of the Mohawk Valley by making the name disappear. I wonder how many tour operators tout the splendor of the Central New York as a destination compared to the Mohawk Valley. But then again I am not an expert and I LoveNY is so there must be value in the term Central NY.
The familiarization tour consisted of 9 tour operators and 12 people. The customer base of the tour operators consists of adults, seniors, students /school/youth, international, corporate and convention. Some include shopping trips, casino trips, and reunions with some variation among individual organizations. A summary of the participants is provided below.
BK Charter Inc.   MD
We specialize in educational tours, convention shuttle service, federal and commercial contracts, corporate travel, airport transfers, vanpools, daily excursions, and any occasion.
Custom Tours & More VT
Our main business is receptive work into Vermont & the Northeast. Due to quality and uniqueness of service, outbound tours are now increasing. Our small firm is "HANDS-ON!" Customizations with no pre-packaging differentiate us from others.
Horizon Club Tours Buffalo
Horizon Club Tours is a full-service group travel and transportation management company offering customized and expanded services. We offer a diverse range of travel options designed to connect our guests with unique destinations and cultures, delivering experiences that are absolutely extraordinary. With our shared enjoyment for travel and sense of adventure, individuals, families and small to large groups rely on us to deliver a seamless travel experience that exceeds their expectations. Based in Buffalo, New York, we service all of Western and Central New York State, including inbound and outbound tours for Buffalo, Rochester, Syracuse, Niagara Falls, and Southern Ontario.
Joe's Personalized Travel Service Brooklyn
Creates and customizes Single-day and multi-day motorcoach trips for adults and seniors.
Landmark Tour and Cruises MA
Looking for hotels outside of NYC for an 80% senior customer clientele. Travels to Niagara Falls, Ontario (not NY), New York City, Finger Lakes, Saratoga, Long Island (winery tour), Catskills, Hudson Valley, and Cooperstown.  Packages include cultural (including history?), ecotours, events (festivals, parades), fall foliage, family, gaming, garden/floral, mystery, national parks.
Niagara Bound Tours Canada
Founded by a fifth-generation Canadian descendant of a fugitive slave from Kentucky with a personal interest in the history of fugitive slaves who came to Canada, in particular the Niagara area. The goal is to provide clients with a unique insight into the migration of Afro-Americans as they escaped slavery in the mid-19th century and settled in Southern Ontario, Canada. We create experiences that capture the essence of what was faced by those forced to flee the slave states, while also giving the historical perspective where local stories are told. The success of this Niagara Bound Tour is based upon our exemplary knowledge of the time period as it relates to the region, as well as tour content and customer service.
Northeast Unlimited Tours Inc. MA (Cancelled)
Solid Gold Travelers PA
Types of Tours: Cultural, History, General Sightseeing, Culinary, Special Events/Fairs/Festivals, Maritime, Cruises/Whale Watches, Religious Heritage/History, Soft Adventure, Amusement Parks, Casinos, Rail, Fall Foliage
TRAVELS WITH BETTE OH
Her customer base is seniors and the only New York destination at present is the city. She prefers mystery tours, performing arts, and out of the ordinary.
I can't speak for how typical this grouping is for familiarization tours. There also can be more thematically-oriented tours rather than geographical ones. As one examines the itinerary for this tour, keep in mind that the tour is not a history-based one but may include history-related sites within the geographic area covered. In this case, the area is the counties of Chenango, Herkimer, Madison, Montgomery, and Oneida. In presenting the details of the tour, I omitted contact information, websites, and names that were provided in the package as well as social media references. The information combines material from two handouts for the tour.
Sunday Aug. 27th: Herkimer, Oneida, & Madison Counties
10:30-11:15am: Meet our FAM Tour team in the DoubleTree Hotel Utica lobby to register
11:30am SHARP: Depart DoubleTree Hotel Utica – Utica, NY (Oneida County):
Located in the foothills of the Adirondacks and the heart of Utica, NY, indulge in the elegance of the early 20th century while relishing the modern comforts of today. http://www.hotel-utica.com/
20 minutes travel (15 miles)
12:00pm (approx.): Waterfront Grille – Herkimer, NY (LUNCH) (Herkimer County): Lunch will take place in the 1921 restored Historic Freight Terminal & museum featuring artifacts from the original Erie Canal. [Note – In the Teacherhostel, we ate here as well.]
30 minutes: Buffet lunch will take place in the 1921 restored Historic Freight Terminal
20 minutes: walk around museum featuring artifacts from the original Erie Canal.
10 minutes: bathroom and walk to Cruise. LEAVE TIME FOR BATHROOM
1:00-2:00 Erie Canal Cruises – Herkimer, NY (Herkimer County): Narrated cruise on the Lil Diamond to the Historic Fort Herkimer Church. Located in the Mohawk Valley, Erie Canal Cruises tour boats Lil' Diamond II and Lil' Diamond III are docked at Gems Along the Mohawk, the Official Mohawk Valley Visitor Center. See one of the Lil' Diamond vessels for a fun and historically fascinating cruise, back to a time when the canal was just a vision; relax and enjoy.
Group is walking from Waterfront Grille to Erie Canal Cruises
Narrated cruise to the Historic Fort Herkimer Church and back– about 35 minutes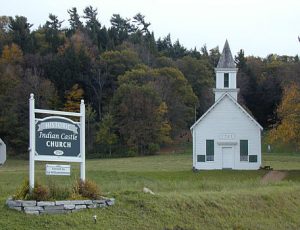 [Note – This is a little shorter than the standard tourist cruise. In the Teacherhostel we took the 90 minute cruise and stopped at the Church during the land portion. Before the next stop we also stopped at Indian Castle Church in Little Falls, part of the story of William Johnson and the Mohawks. Neither site is listed in the Path through History.]
Group will walk to where they were dropped off.
15 minutes travel (11 miles)
2:30-3:30 Herkimer Home State Historic Site – Herkimer, NY (Herkimer County): Historic narrated tour of General Herkimer's 1762 mansion. Herkimer Home State Historic Site is a historic house museum in Herkimer County, NY. The site offers a picnic area, scenic views, a visitor center, tours, re-enactments, gardens, and hiking.
[Note – We missed this site in the Teacherhostel since the focus in the one week program was in Schenectady, Fulton, and Montgomery. We went to the other sites in Herkimer because I like to end the program with a cruise if possible. I scouted this site along with others for a follow-up program in Herkimer and Oneida but never was able to do it.]
Upon arrival at Herkimer Home, costumed docents will split the group:
Historic narrated tour of General Herkimer's 1762 mansion (15-20 minutes)
There should be time for them to visit the museum and maybe even the cemetery–great historical site presenting what General Nicholas Herkimer did to help win the American Revolution in 1777 and how people lived in the 1700's. This is a state Historic park and beautiful property located high above the Mohawk River. (15-20 minutes) Bathroom before departure – will be on the road for 1 hour. HAVE TO LEAVE HERE ON TIME!
1 hour travel (60 miles)
4:45-5:30 Wild Animal Park – Chittenango, NY (Madison County): A Keeper-talk through the park and feed the giraffe. The Wild Animal Park is a zoo that provides a unique opportunity for visitors to learn about a variety of animals. With a wide range of domestic and exotics animals from all over the world, it's a great place for adventure, learning, and hours of family fun. https://www.thewildpark.com/
 Pull in to the main parking lot in front of the building, drop group and park.
Keeper talk, small feed cup and carrot stick to feed giraffe HAVE TO LEAVE HERE ON TIME!
30 minutes travel (16 miles)
6:00-6:45 The Critz Farms Brewing and Cider Company – Cazenovia, NY (Madison County): Hard cider and beer tasting with cheese & crackers followed by a sunset tour of the farm. Critz Farms specializes in the production of handcrafted hard ciders and farm brewed beers made in small batches from ingredients grown on the farm. A developing beer portfolio includes four to six styles that is consistently offered as well as unique small batches of experimental brews.
Pull in the main driveway (near the red barn) and unload in the first parking area at the side
of the blue building. Park in the back lot.
Hard cider and beer tasting with cheese & crackers followed by a sunset tour, if time allows.
35 minutes travel (23 miles)
7:30pm (approx.): Good Nature Farm Brewery & Tap Room – Hamilton, NY (DINNER) (Madison County): Tour one of New York State's first farm breweries and enjoy dinner and a brew at the on-site restaurant. Good Nature, which is Madison County's first brewery in 200 years, collaborates with local farmers, artists, & small businesses to celebrate all the region has to offer.
Drop off in front of building, park in rear (follow signs)
Tour one of New York State's first farm breweries and enjoy dinner and a brew at their on-site restaurant.
Welcome, enjoy buffet dinner, tour the facility
40 minutes travel (30 miles)
9:30pm (approx.): Arrive to the DoubleTree Hotel Utica
USE SENECA STREET ENTRANCE FOR LOADING & UNLOADING
This stop concluded Day 1 of the Central NY Familiarization Tour. While there was some history related stops, it is difficult to tell how much Mohawk Valley history might have been discussed during the course of the day. Themes which could have been highlighted included
1. The Palatines – General Herkimer was a Palatine and the settlement of these Germans in the Mohawk Valley is one storyline which could be told just as the Dutch in the Hudson Valley were in another familiarization tour. Let's see what other Palatine sites were included in the remaining two days of the tour.
2. The American Revolution – General Herkimer participated in and was shot in the Battle of Oriskany. The fighting there and at Fort Stanwix in Rome stemmed the Burgoyne's master plan to divide New York and the colonies with a western flank maneuver. Benedict Arnold was involved. The Oneida chose to support the Americans and fought against other Haudenosaunee who supported the British. In short there was a lot to present to tour operators interesting in promoting the Mohawk Valley experience. How much was presented at the stop at his house in Little Falls cannot be determined from this schedule. Let's see if any of these topics were pursed in the remaining two days of the tour.
3. The Erie Canal – We have now begun the bicentennial of the building of the Erie Canal. As part of that effort, the bi-annual world canal conference was held in Syracuse in September. I LoveNY promoted that conference. Did it promote the Erie Canal as part of the familiarization tour? Let's see what other canal sites were included in the remaining two days of the tour.
In Day 1 one the tour one glimpses the whirlwind experience of keeping to schedule at multiple sites linked only by geographical proximity. The remaining days will shed light on how if at all I LoveNY pulls all the sites together.