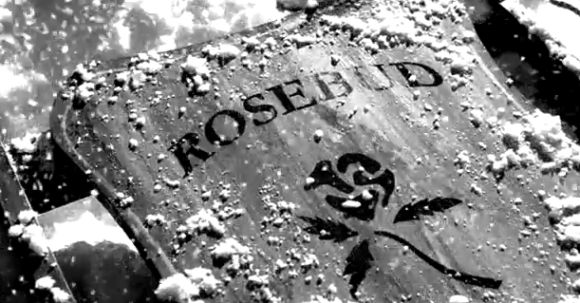 The Fifties are alive and well with The Donald, more so than I had realized. Yes, people have often commented on his preference for the white world of America's idealized past, but there is more to it than that. I have frequently commented about The Donald being an immature 13 year old or 7th grader in contrast to the level-headed 13 year old Tom Hanks in "Big." While that is true, I neglected to situate that immature child in time. In other words, he is different from 13 year olds in other time periods; he is a child of the 50s who never grew up.
I first realized his temporal status when he withdrew the United States from the Paris climate agreement in 2017. At the time he said:
"I was elected to represent the citizens of Pittsburgh, not Paris."
Put aside the fact that Pittsburgh had voted for his opponent. Instead focus on the city itself. In recent years, it has transformed itself. It is not the iron and steel city it once was. The football team may still be named the Steelers, but steel is not what the city does. Then it occurred to me: The Donald was living in the past. His image of Pittsburgh was based on what the city once had been. It was a manly city where people had manly jobs doing mainly things with iron and coal. His image of the city in the present is based on his image of the city when he was growing up. His Pittsburgh was a city where men were men and women were women and people knew their place.
I should have realized then that legacy of the 50s may have extended beyond that one reference.
Queen Elizabeth
Here again was a passing reference to the childhood of The Donald in the 50s that turns out to be another brick in constructing an understanding the immature child today. When our President was about to meet the Queen, here was the headline in my local paper:
Trump's Fascination With Royal Family Goes Back to His Mother's Admiration (NYT, June 4, 2019, print).
According to the article:
One of President Trump's earliest memories, one he routinely recounts to journalists and biographers, is of watching his mother watch television, so enthralled that she barely moved for hours, on the day in 1953 that Queen Elizabeth was crowned.
He was only 6 years old, but he understood that the gilded spectacle unfolding more than 3,400 miles away inside Westminster Abbey struck a chord in his mother, Mary Anne MacLeod Trump, a poor girl who had immigrated from Scotland and who had worked for a time as a housemaid in a grand mansion. He also understood that, for some reason, the same spectacle offended his father.
"I also remember my father that day, pacing around impatiently, 'For Christ's sake, Mary,' he said, 'enough is enough, turn it off. They're all a bunch of con artists,' " Mr. Trump recalled, years later. "My mother didn't even look up. They were total opposites in that sense."
For William Jefferson Clinton, the iconic moment occurred when the 16 year old met President John Fitzgerald Kennedy. That father-figure was an important one in understanding the future President. Similarly one may observe how the Queen and the royal family served as a benchmark for Little Donnee Waney as well…even when he became a crude, rude, 13-year old who had to be sent to military school in the vain hope he would man up.
The Golden Age of NYC Baseball
Typically when referring to the Golden Age in New York City baseball, one is referring to the 1950s. It was the decade when New York teams dominated. The New York Yankees, the New York Giants, and the Brooklyn Dodgers either won the World Series or played in it. Sometimes they play each other in the Series. Sometimes the Giants and the Dodgers played each other to determine who would be the National League champ and go on to the World Series. These series, playoffs, pennant drives, and individual plays became part of baseball lore. It was the time of Mickey, Willie, and the Duke. This era was imprinted on the minds and souls of countless boys who lived through it.
The Donald played baseball. Apparently when he was in 6th grade, he wrote a baseball poem that was published in his elementary school yearbook (per the Washington Post, 06/22/16):
I like to see a baseball hit and the fielder catch it in his mitt…
I like to hear the crowd give cheers, so loud and noisy to my ears.
When the score is 5-5, I feel like I could cry.
And when they get another run, I feel like I could die.
Then the catcher makes an error, not a bit like Yogi Berra.
The game is over and we say tomorrow is another day.
The 6th grade catcher mentions fellow catcher Yogi Berra of the New York Yankees. It is quite reasonable to think that The Donald was a Yankee fan. It is hard to imagine him rooting for those National League teams with all those Negroes playing for them. And besides, the Yankees were the Team of Champions. Recently during the coronavirus crisis, he said:
"I saw baseball is doing something very unusual, I don't know if I agree with it," he said. "I'd like to see the Yankees play at Yankee Stadium. I see they have some ideas for baseball which are very different. I guess I'm a traditionalist. … I think they'd be able to play in Yankee Stadium with obviously smaller crowds and then the crowds would start to build as things get to be a little bit better. I think you're going to see some big things happen. And again, this is going away." WFan 4/29/20
Strangely though, most of what you hear about The Donald and baseball is about himself during the early 60s when he was in high school. As expected, virtually nothing that he says about his high school baseball career is true except that he did play for his high school team. That's no surprise. But what is missing are the baseball stories about the 50s. Did he attend any games with his father? The sixth grader knew about Berra making an error; does he have any memories of any other plays, players, games, or World Series. Perhaps there are real diehard baseball fans who can identify the error Berra made that made such an impression on him. As we all know, it is always about him, so it should not be surprising that he has no stories to tell about others. Imagine The Donald and Billy Crystal trying to swap stories about baseball in the 50s or any other time. When it comes to The Donald and baseball in the 50s it is like there is no there there.
Eddie Haskell
Ken Osmond, the actor who played Eddie Haskell in Leave It to Beaver, just died on May 18, 2020. His character lived on long after the show ran (1957-1963) and was something he never really escaped. Osmond was 14 years old when he started performing as Haskell and about 20 when the show ended. That made him older that The Donald who was 11 when the show began and remains 13. Haskell was not The Donald. Haskell was great character. How could anyone in the show not see through him? But unlike The Donald, he was two-faced. Haskell knew how to act before the parents, the people of authority, and what he could get away with when their backs are turned. By contrast, The Donald was and is one-faced. He thrives on being the naughty boy in public. Think of how much fun he has when he curses in public at one of his professional political wrestling rallies. Think of how much fun he has when gratuitously insulting press reporters (adults, people who can read and know things) at his press conferences. Osmond grew up and became a cop; Little Donnee Waney remains frozen in time.
Donna Reed
So what does Donna Reed mean to The Donald? His image of her was not set by It's a Wonderful Life Donna Reed but by her TV series The Donna Reed Show (1958-1966). He would have been 12 when it started and would have already graduated high school when it ended. My guess is his watching was during the earlier years. Did he watch the show about the ideal mother and wife with his mother? Did it remind him of his own family? Did he lust for her and want to grab her? All of the above? Some of the above? I don't know the answers to these questions. Mothers change diapers and raise the children as they did with his own wives…and if they wanted more they were no Donna Reed and the marriage was over.
Did The Donald read the Bobbsey Twins on his own? Did his mother read the stories to him as a child? Why didn't she read The Hardy Boys or Chip Hilton to him? Today we tend to focus on the experiences of The Donald with his father: the KKK, the racism in the business, the $413 million the father gave the son making him the biggest individual financial loser in American history. What about the mother? Remember how he wanted to reopen the country by Easter so families could celebrate together and go to services just like a Donna Reed family? That sounds more like his mother speaking than his father? If biographers have covered this topic already I apologize for not having read those books. To me at least, there is more to our immature child President than we may realize. Was his mother his Rosebud for an imagined world he never had?