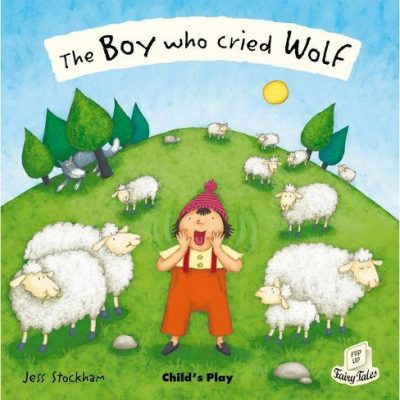 CNN, MSNBC, and Time Magazine's Person of the Year have failed America on the coronavirus. Since Fauci is a government employee he gets a pass since he is more limited in what he can do. CNN and MSNBC aren't so limited.
Your first reaction might be that's crazy talk. How can CNN, MSNBC, and Fauci be responsible for the failure? Shouldn't the self-designated "wartime president" be held accountable? Obviously the immature child lacks the mental necessities and cognitive skills to understand the severity and impact of the virus. Obviously the inept and incompetent failed businessman lacks the management skill to effectively handle the crisis if he had the ability to realize it existed in the first place. Obviously the person incapable of sympathy or empathy lacks the ability to care especially when weak people in Democrat-governed states are the ones dying from it. If anyone should pay the price for the 220,000+ and climbing deaths in the United States, shouldn't the buck stop with the wartime president?
Now let's consider the situation from a Trumpican point to view.
8 MILLION CASES AND 220,000 DEATHS
So far after nine months of this pandemic, the number of infected people in the country is just over 8 million. As commentators note, that is almost the population of New York City. True, but all 8 million people aren't located in one city. They are scattered across a country of   approximately 330 million people. That means the number of cases from this horrendous virus is less than 3% of the population of the country.
There is about 97.5% chance as of now that you have not been effected. When Trumpicans look around at their family, friends, and co-workers, there is an excellent chance that they do not know anyone who has been infected. In terms of the lives they are living, Corvid-19 doesn't exist as a medical emergency. Indeed, it scarcely even exists.
The fatality rate simply magnifies that awareness. Even if you get the virus, you may have no symptoms and not even know you have it except from a test. Even if you get the virus and have symptoms, you probably will not be hospitalized. So if you are one of the 2.5% of the people who are infected, it is still less than 3% of that already small number that you would die, less than 1% of the total population. At this point, the odds for Trumpicans is overwhelmingly that they will not have become infected, will not die from it, and don't know anyone who did.
In the real world of the Trumpicans, it is a reasonable gamble that you will not get the virus yet alone die from it. Of course, in the real world it also is a reasonable gamble that if you don't buckle up when driving you won't die but you buckle up anyway.
SUPERSPREADER EVENTS
One year ago, who knew what a superspreader event was. The word doesn't even appear in my spell-check vocabulary list. Now everyone has heard of it. Again, let's examine superspreader events as brought to your attention by CNN and MSNBC.
The first major one I recall was the Memorial Day Weekend pool party in Arkansas. How many people died from it?
Then there was the multiple-day bigtime motorcycle rally in South Dakota. How many people died from it?
Who can forget the Tulsa rally? One person did die from it. How many others died?
Finally there were/are all the campaign events including where the wartime President himself was infected with the virus that was under control, had gone away like a miracle, and was behind us. How many people died from them?
How many of the professional and college athletes who were infected have died of it?
How many Secret Service agents who were infected have died of it?
How many people do you know personally who died of a stroke last year?
How many people do you known personally who died of the flu last year?
From a Trumpican perspective for their actual experiences these past nine months for the coronavirus, they have nothing to fear but fear itself so let's open the economy.
CRYING WOLF
How many times can you cry wolf before people stop listening to you? Trumpicans have tuned out CNN, MSNBC, and Fauci. All these medical experts on show after show, day after day, warning people of the dangers to them and their loved ones from the coronavirus fall on deaf ears. In their own lives, Trumpicans don't see it.
"People are tired of Covid. I have these huge rallies. People are saying whatever. Just leave us alone. They're tired of it. People are tired of hearing Fauci and all these idiots … Fauci is a nice guy. He's been here for 500 years."
 Once again, our immature child president has demonstrated a gut-instinct connection with exactly what Trumpicans are thinking, not the rest of Americans. He understands his audience even if CNN, MSNBC, and Fauci don't. The only way to effectively communicate with someone is in the language the person understands. He speaks the language of Trumpicans, CNN and MSNBC mock and belittle it.
How many town halls have CNN and MSNBC held just with Trumpicans?
When CNN and MSNBC interview Trumpicans at the political rallies is it to understand them or to document their stupidity?
Look at the dumb Trumpicans, they think it's a hoax. What can you do with such morons?
Look at the dumb Trumpicans, they think it's like the flu. What can you do with such morons?
Look at the dumb Trumpicans, they think the total numbers of deceased are Fake News [and the CNN and MSNBC numbers never agree anyway]. What can you do with such morons?
CNN, MSNBC, and Fauci think they are providing the public with the information it needs to successfully deal with the crisis. Trumpicans don't even listen to them. They know better based on what they have experienced in their own lives.
REPEATING 2016  
We are living through a repeat of the 2016 presidential election. Trumpicans, people in the flyover states, non-college educated white people, complain that condescending arrogant self-righteous elitists don't listen to them, take them seriously, or really care about them. The mentally-and-morally superior people look down these inferiors as deplorable and disgusting. Now we are seeing a variation of that dynamic play out in the dismissal of Trumpicans for their ideas about the coronavirus.
Thomas Friedman suggested that Joe Biden spend some time campaigning among the Trumpicans. Biden didn't follow that advice. It is probably too late now. Based on the polls Biden could win the popular vote by over 15 million people so he doesn't need to meet with Trumpicans to win. He does however need to meet with them to govern successfully. His predecessor as President these past four years only spoke before crowds that adored him, who would provide him the adulation he craves and needs. He never tried to be President of the entire United States, just the people who were loyal to him, who accepted him as their Lord and Savior, the Chosen One, Blessed Be his Name, who would believe anything he said. That won't work for Biden. He is not that type of person. Still to be President of the United States, We the People need him to reach out to all the people. That includes people who think the coronavirus is a hoax, not worse the flu, and has scarcely killed anyone so far. The grim reality is that we are not rounding a corner but are in danger of falling off a cliff. As President, Joe Biden needs to talk to Trumpicans in their own communities and in their own language about what is happening in the real world and not the alternate world on Fox.