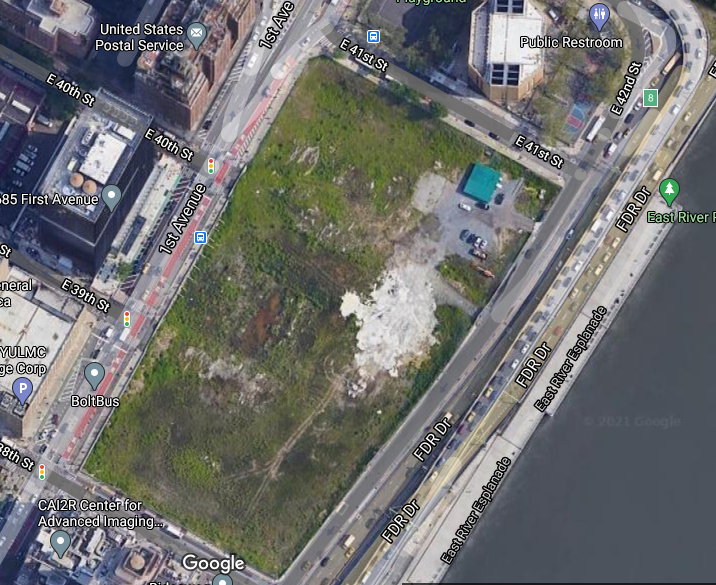 The tradition of the Presidential Library began with Franklin Delano Roosevelt. The Library was located on his home grounds in Hyde Park where he had served as the local historian before moving on to bigger jobs. I used to take teachers there for professional development programs. Depending on the program we might be there for a few hours, a day, a weekend, or a week.
While we were there we would walk the grounds, tour the buildings, meet with the curators, and even have dinner at Top Cottage as Roosevelt and Churchill once had. Over the years a visitor center was built and the Library was renovated. More public programs and conferences were held. A shuttle between the site and the Poughkeepsie train station was established. It was no longer necessary for visitors to come by car, they could take the train and spend a day with the Roosevelts. The complex was a major destination site in Duchess County.
Since that low-key origin, a lot has happened. Presidential libraries have become a major phenomena that have outgrown the private property of a former president. They also have become prestigious academic institutions. Even pre-Roosevelt Presidents have gotten into the act. Existing sites have been upgraded to become research centers and not just places for a house tour.
So what does all this mean for the 45th President?
PRESIDENTIAL SHRINE LOCATION
First, where would the Presidential shrine be located? It could not be in Queens where he was born and grew up. He hasn't lived there in years, is disconnected from that site, and probably not welcome there. The only time he might to be in Queens is when landing at an airport. It's hard to imagine him watching the U.S. Open there once tournaments are back to normal. Its international audience hardly seems Trumpican!
It could not be in Manhattan either. He no longer lives there. He is likely only to be there for judicial reasons in the years to come. It is hard to imagine the United Nations inviting him to speak there…or any of the law schools! It is conceivable that he would at some point donate a tower to be the Presidential Library. Naturally he would take a huge write off which would immediately be subject to investigation. Besides, do Trumpicans really want to travel to New York to worship their Lord and Savior, the Chosen One, Blessed Be his Name? I suspect not.
It could not be at a university with which he is affiliated. He isn't affiliated with one. He had to pay someone to take the tests so he could get into an Ivy League school. We may never learn whom he paid to write his papers and take his tests once he matriculated. He has had no contact with his alma mater as President nor is there any sign that the University of Pennsylvania welcomes him. Pity the poor college that lands a graduate in the White House and is ashamed.
Perhaps there is another college which may seek to house his shrine. There are many evangelical seminaries and colleges throughout the land and which have sufficient open space. Presumably at least one of them would be more than eager to be the location for the shrine to the 45th. Trumpicans would flock there and it would make a great recruiting tool. So keep in mind the possibility of the shrine being located on a religious campus.
Finally, there are his own properties including where he now resides in Florida. These golf courses have plenty of land. Once again there would be a huge write off which would be investigated. But in a way we would have come full circle: the library could be located on the home of the former president.
PRESIDENTIAL SHRINE CONTENTS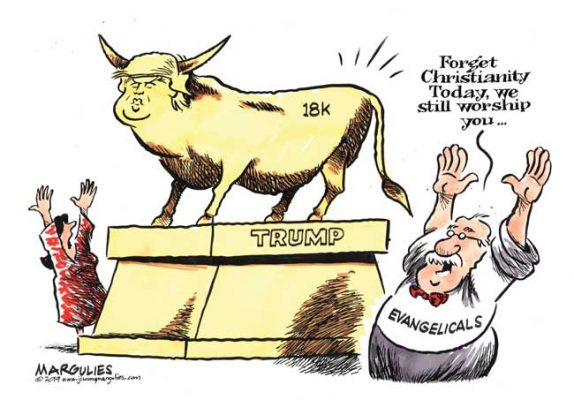 This past weekend, we were witness to a preview of what the Presidential Shrine would look like. Besides the golden calf courtesy of a true believer, we could see that the shrine would be dedicated to him as America's greatest president. It would bear witness to his deserved status as a Mount Rushmore President. Better yet, he deserves his own mountain since he is in a class by himself.
The shrine would be dedicated to all his victories over the forces of evil that tried to cancel him. His triumphant battles against Deep State hoaxes and Fake News reports would feature prominently. His enemy list would be displayed. There would be testimonials from his worshipers. Truly it would be a religious experience like to Graceland itself with suitable souvenirs available for sale at the gift shop.
THE UNPRESIDENTIAL LIBRARY LOCATION
What about the location for the Unpresidential Library? What about the location of the research center for people interested in the truth about the 45th? What about the people who want to know the truth about his failed business career, his abuse of women, his Russian collusion, his Ukrainian attempted extortion, his mismanagement of the coronavirus, his attempt to steal the election, his attempt to end the American constitutional republic, his nastiness, his lack of morals, ethics, conscience, empathy, sympathy, and compassion. Where will they go?
As it turns, such a library location for the loser President has been found. It is a prime piece of real estate in 45th's former beloved borough of Manhattan where his building career began.
The following comes from an obituary to Sheldon Solow, a real estate developer in New York.
Sheldon H. Solow, Manhattan Real Estate Mogul, Dies at 92
By Robert D. McFadden (Nov. 17, 2020, NYT)
But Mr. Solow's most ambitious and visionary undertaking, by far, was his unfinished $4 billion project to transform the 9.2-acre site of a former Con Edison power plant on the East River into seven glass towers, with 4.8 acres of gardens, lawns and esplanades. The site, just south of the United Nations headquarters, was the largest undeveloped, privately owned plot in Manhattan.
A decade after buying the sprawling property in three parcels with a partner for $630 million in 2000 and spending $125 million more to demolish the power plant and clean up toxic debris, Mr. Solow was still bogged down in public-approval processes, community resistance, financing issues and other problems. He had shed his partner but had not yet begun to build on the site.
In 2013, he sold the southern parcel for $172 million. Two residential towers were built, but not by Mr. Solow. His first building on the site, a 42-story condominium-and-rental tower on the west side of First Avenue between 39th and 40th Streets, was finished in 2018. But most of the site, bounded by 41st and 38th Streets, First Avenue and the F.D.R. Drive, has remained a grassy wasteland, awaiting three residential condominium towers and an office building that were approved in a master plan in 2008.
This ideal location would pack people in by the thousands. The Unpresidential Library of the former guy would be an international destination site. In the past I have written several blogs about the Unpresidential Library (Fox & Friends and the Unpresidential Library April 30, 2018; The Unpresidential Library: The Adolescent Room, July 30, 2019;  Murderers' Row: The Trump Hall of Fame October 27, 2020 among others). Now is the time to start planning it. Is there a university in Manhattan that would like to be the lead academic institution for the Unpresidential Library? Is there a history organization that would like to be the lead history organization for the Unpresidential Library? Is there a rich person or rich people who want to ensure that the 45th is remembered for the true person that is and not as the Presidential Shrine will portray him? Let's make it so.