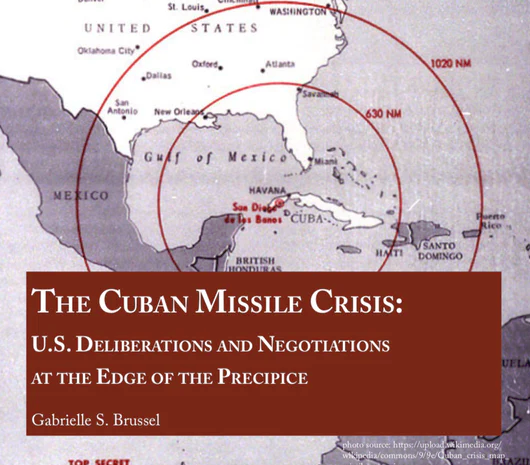 We stand at Armageddon: so said Teddy Roosevelt over a century ago. Today Armageddon is back in the news. It is explicitly in news due to the comments of the current President of the United States hearkening back to the Cuban Missile Crisis. But there is another Armageddon pending the return of "Orange Jesus" to the American presidency when heads are going to roll in fulfillment of the QAnon prophecy.
THE RUSSIAN HOWARD BAKER MOMENT
In Russia, Putin's Big Lie is not faring too well. As noted in my previous blog, Russians Reject Putin's Big Lie?, even with Russian Foxhub at his disposal, the dictator is less and less able to convince people of the validity of his Big Lie. This failure extends beyond the Russian people to the leaders of countries who are supposed to be his friends and allies.
The question to be raised is one Americans have heard before:
How do you ask a man to be the last man to die in Vietnam? How do you ask a man to be the last man to die for a mistake?
Russia is approaching this point. No one may say these precise words in a public setting even substituting "Ukraine" for "Vietnam," but the sentiment is one more and more Russian people are expressing openly.
For now, there is still some semblance of order within the country. Despite all the Russians who have fled, there are still Russian males being rounded up to fight in the unsuccessful war in Ukraine. Possibly due to sheer numbers they may make a difference. Possibly also these poorly-trained, poorly-armed soldiers with low morale joining others in a similar situation will be more cannon fodder for the advancing Ukranians. Hard as it is to believe, it seems possible on any given day to wake up in the United States and learn that part of the Russian army has simply collapsed, surrendered, or retreated.
The moment of truth for Putin, Russia, and the world when Putin realizes his Hail Mary failed. At that point, will he go ballistic?
Here is when the Russian Howard Baker moment will occur. The Russians know that Putin's Big Lie is exactly that – it is Putin's Big Lie, not Russia's Big Lie. To confront Putin's Big Lie is to confront one individual. To challenge Putin at that moment when he may go ballistic is the act of a Russian patriot and not a Russian traitor. As the protests against the war mount in the weeks and months to come, the protests will be directed against one individual and not against Mother Russia.
The Russians who love their country will be able to join together if Putin is ready to go ballistic to salvage his Big Lie. So while it is true based on Putin's rhetoric that we stand at Armageddon,  it is to defend Putin's Big Lie. The gamble is that if he decides to push the button, there will be mutiny in Kremlin and it will not happen. That does mean Russia will turn into a democracy, but it does mean less adversarial and cooler heads devoid of a Peter the Great complex will rise to fore. At that moment, it will be essential for the American President to extend the hand of friendship so the Russian collapse in Ukraine will be as peaceful as the collapse of the Iron Curtain was.
TRUMP'S BIG LIE
Trump's Big Lie will prove more enduring than Putin's Big Lie. Ironically, in a country with freedom of the press, Trump's Big Lie wields more power with each passing day than Putin's Big Lie does in Russia.
For 45, it has been déjà vu 2016 all over again. He endorsed a GOP candidate for governor, Geoff Diehl in Massachusetts, by telling a crowd that Diehl will "rule your state with an iron fist, and he'll do what has to be done." In Wilkes-Barre, Pennsylvania, he addressed a rally supposedly in support of Republican candidates in the state: Mehmet Oz for the Senate; the January 6 apologist Doug Mastriano for governor. This one was different: so extreme, so strident, and so ugly—and so obviously provoked by an earlier Biden's speech on fascists that this was what led local news coverage: "Donald Trump Blasts Philadelphia, President Biden During Rally for Doug Mastriano, Dr. Oz in Wilkes-Barre."
These venues are his preferred ones, the professional political wrestling arenas. There he can unleash his barely contained inner id to the thunderous applause of his followers. In this venue, he can give full cry to what social media limits him to – plus he is better at speaking than writing.
At this point, he is operating in two arenas, one legal and one political. In the legal arenas (plural), things are not going so well. He may well be the first person in American jurisprudence to be involved with four courts on three levels plus a Special Master in a single case. His lawyers are in chaos. Some of them know they will be indicted. He has now thrown a Hail Mary to Supreme Court Justice Thomas just after praising his wife for her loyalism in her testimony to the House Select Committee. What are the odds that Thomas will recuse himself?
In the political arena, all these legal maneuverings all irrelevant when it comes to denting the loyalty by Trumpicans. They are not following the intricacies of Mar-a-Lagogate. They are standing by their man nationally just as they are in the state of Georgia.
As the crowds in his political arena become uglier and meaner with their QAnon hatred, so will his rhetoric about civil war and the need to destroy the people who are destroying America. It will only get worse after the 2022 elections a scant month away. As Steve Bannon might say, "Strap in and buckle up." The civil war has already started and there is no turning back.
We're not Russia. In Russia, the Big Lie is due to Putin alone. By contrast, in the United States, Trump's Big Lie will survive him. We can see how many candidates in 2022 embrace Trump's Big Lie. We can see how hard Trumpicans are working at the state and federal level to ensure that never again will Satan's minions, i.e., Democrats, be allowed to take power in the United States.
Consider the agenda of the House of Representatives if the Trumpicans take control:
Impeach Joe Biden
Relitigate the 2020 Presidential election
Investigate the House Select Committee
Investigate the FBI for its Nazi-Gestapo actions just as Putin did with his invasion of Ukraine
Investigate Hunter Biden (unless the DOJ already has indicted him)
Impeach Joe Biden again.
These agenda items are from a people at war. There has been a lot of talk about whether or not there will be another civil war. There has been a scrutiny of search engines and websites for the language used. There is a failure to understand that we are in the midst of a civil war already, just not as violent yet as the ones in the American Revolution or the Civil War. This one is being fought locally. It is being fought in the school board elections. It is being fought in the superintendent hiring. It is being fought in the poll workers. It is being fought in various state elections to control the election infrastructure. It is being fought through the bused immigrants. The battleground states really are battle ground states for the control of the country.
Trump's Big Lie has found a home. It is now part of the very fabric of tens of millions of people. They already were at war with the Politically-Corrected People (PCP). They are at war with the Woke. This is why the battles being fought in the legal arena ultimately are of no concern. Regardless of what happens to Trump the individual, the war will continue under the banner of Trump the symbol. The Russians can abandon Putin's Big Lie but Trumpicans cannot abandon Trump's Big Lie. They need it to be true.