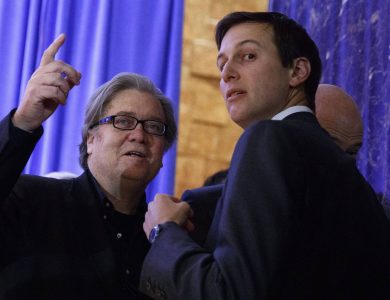 Who will flip? Who will be thrown under the bus? Who will be convicted? You can't tell the players without a scorecard and it's a big scorecard.
Steve Bannon
Andy Biggs
Christina Bobb
Mo Brooks
Gary Michael Brown
Kenneth Chesebro
Jeffrey Clark
John Eastman
Jeanna Ellis
Boris Epshteyn
Michael Flynn
Rudy Giuliani
Paul Gosar
Jim Jordan
Bruce Marks
Doug Mastriano
Mark Meadows
Clea Mitchell
Peter Navarro
Scott Perry
Sidney Powell
Mike Roman
Dan Scavino
Roger Stone
Ginni Thomas
James Troupis
KelliWard
Jack Wilenchik
As far as I know there is no betting line yet on what will happen to the various figures involved in the insurrection conspiracy. I confess that I cannot even keep track of who they all are.
All of these people (or their lawyers) should be able to read the handwriting on the wall. The House Select Committee is still in business. It is still interviewing new people and collecting new evidence. And just when you thought you knew all the illegal shenanigans associated with the insurrection first the Secret Service and DHS informs you that you don't. There seems to be no limit to the people and departments involved. Nothing can be taken for granted.
Now consider for a moment the options facing Steve Bannon. He was easily convicted without going "medieval." He faces sentencing and probably from a judge who shows no sign of wanting to be lenient. Bannon has the option of pursuing an expensive appeal process but to what end? One presumes either he or his lawyer or both realize that its only a matter of time before the DOJ subpoenas him. Even if Bannon pleads the 5th to every single question, either he or his lawyer or both should realize that the DOJ has sufficient evidence to indict and convict him. After all, he did do it!
So the question Bannon or his lawyer or both should be asking is "At what point will Bannon realize that resistance is futile"? At what point will he realize that he has more to gain by requesting immunity and spilling the beans than by fighting?
Think of Jared Kushner's forthcoming book. According to excerpts revealed so far, it is not complimentary to Bannon. There was and is no love lost between the two people. Kushner exults in his triumph over Bannon. For all we know now, there may even be incriminating material against Bannon in the book. When the book is published do you think the father in-law is going to turn on his daughter's husband and pick Bannon?
The time has come for Bannon to go medieval against Trump in exchange for full immunity. Bannon wants to live to fight another day. He was calling for a revolution prior to hooking up with Trump and he wants to continue advocating for his cause and making money after Trump fades from the scene. Right now Bannon is paying the price on behalf of someone who doesn't care about him. Look at the opportunity to help himself if he decided right now today to tell the whole truth and nothing but the truth in exchange for full immunity. Sure the Trumpicans will go medieval on him and leave threatening messages on his phone, but he will be free and on the air to defend himself and look to the post-2024 world. I am not saying Bannon will seek full immunity; I am saying it is in best interest.
Just last month, I predicted that it was all downhill for the Loser – he will gradually fade away as the Apprentice did (SCOTUS and Hutchinson: The Howard Baker Moment Has Arrived July 5, 2022). That process has started. Foxhub already is looking at the world beyond the Loser. No more free airtime as if it were 2015-2016 all over again. He is older, more subdued, and lacks new material which resonates. Instead of "Lock her up!," Build a wall!," "Who is going to pay? Mexico!," now we have "Relitigate 2020." Foxhub decision to downplay the Loser has become a national news item itself.
At some point even the Loser will realize that a campaign based on relitigating 2020 is a dead end. He knows the polls show that more and more people of his own party (are they all RINOs?) do not want him to run again. He knows that some of his hand-picked candidates are not faring well in state elections for Senator and Governor. He knows that once his candidates leave the safety of a gerrymandered district and venture out into the state arena, the nonsense they peddle rings false and does not arouse the independents they need to win … or even the Republican female votes they need to keep.
If the Senate remains under Democratic control or if the Democrats even pick up seats who will Republicans blame?
If the Democrats pick up gubernatorial seats who will Republicans blame?
If the 2022 election becomes a referendum on two presidents and Biden wins, who will Republicans blame?
We are reaching the point where fewer and fewer Republican office holders have anything to fear from the Loser. The primary season is almost over and the DOJ insurrectionist train is accelerating. We are getting closer to the point when for self-interest it is better for Republicans to denounce the Loser and his insurrection. We are not there yet and strangely enough Bannon could be the first to try. What does he have to lose?