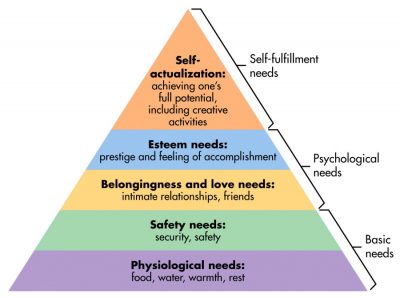 One day there will be a story told of how the United States degenerated from a City on a Hill in the 1980s to the Trumphole country it has become today. It is a sad story of decline where the resolution is not yet known and the restoration has not yet begun. Whether or not the downward spiral of the United States will be halted or when we will begin to dig ourselves of the very deep hole that America's worst President ever has dug remains to be seen.
It wasn't that long ago when things were different. In the 1980s, President Reagan ran as a City on Hill President. He confronted the leader of the Evil Empire with the famous call in Berlin to "tear down that wall." A short time later, both the wall and the Soviet Union collapsed.
By contrast, only a few decades later, Putin's Pence is complicit in the Russian scheme that offered bounties to the Taliban for killing American soldiers. What once would have been unthinkable and an impeachable offense scarcely makes the front page given all the other actions or lack of actions by Swampbuilder. In addition, he is far from welcome in Germany today, a country he treats more as an enemy than he does Russia.
No one day can be definitively defined as the bottom of the barrel in this administration. There is always something new to startle us – see the Puerto Rico sale? Maybe China will purchase Puerto Rico after buying Iran in another coup for the American deal-maker.  In this blog, let's examine just a slice of the decline by focusing on one day. It is an approach that can be used for any number of days. I choose to use the morning paper (NYT) of July 10, 2020, as an starting point to illustrate how much of a Trumphole country we have become.
The frontpage above the fold headline was deceptive: "President Is Not 'Above the Law,' Justices Decide." Why should such a headline even be necessary? No one in their right mind would say that the President is above the law. My purpose in mentioning it is not to discuss the absurd claim made by the lawyers who should be disbarred that was shot down by the Court. Rather it is to note that by the time I sat down that evening to read the paper, the legal world had been turned upside down with the commutation of the sentence of renowned political operative and trickster Roger Stone.
The incongruity of trying to read the paper with that headline while listening to the talk shows was overwhelming. On the one hand, we were to congratulate ourselves for being a country of the rule of law despite the authoritarian proclivities of our leader; on the other hand, here was proof positive that, with the strong encouragement of key political advisor Sean Hannity, we really were a Trumphole country.
Unfortunately, going through the newspaper page by page painted a bleak picture.
CORONAVIRUS   
The first news pages (1, 4-10, 14) covered the coronavirus at home and abroad. This has become typical for the reporting format. At this point, the wartime President is in complete retreat. All he can do now is repeatedly claim victory, call for a miracle, and engage in happy talk about nobody in the world is doing better than he did. [It turns out he is capable of taking vigorous action: disparage Fauci! That will put the coronavirus in its place; for a preview of this attack see The Twilight Zone and the Coronavirus April 8, 2020.]
Back on May 21, 2020, I wrote a blog Friday Night Lights: Risking Lives for the Dow. It was written just after we celebrated V-Zero Day over the coronavirus per the White House Council of Economic Advisers. It was written just before we would be looking back at the crisis per the Vice President of the United States. I raised the issue of Friday Night Lights football as a canary in the mine prelude to the return to school debate. Come August, it would be time to start practicing. Even before classroom schooling was scheduled to begin in September, there would be this moment of truth. Schools would decide yea or nay on authorizing football practice. Football is an essential component of the social fabric of many communities especially in Texas where the book, movie, and TV series were set.
What has happened since then? Even though at the federal level, the fight against the coronavirus has ceased, at the state level it has not. Trumpican governors for the most part have been forced to abandon the happy talk for the real world. The situation is dire in many states. Not only were we late to the war, we fought it badly. At this point we have the national record for the number of cases daily. Florida exceeds New York at its worst. Florida each day surpasses many countries to date in total! Medical facilities are being maxed out. Medical personnel are being stretched to their breaking point and sometimes beyond. It's as if April-June never occurred. What do we have to show for the effort then outside New York and some other states?
So on Thursday, the NBC headline was:
Friday night lights could go out in Texas as coronavirus threatens high school football
The superintendent of Dallas schools, Michael Hinojosa, says he doubts there will be gridiron action this fall.
The Dallas Superintendent channeled his inner Fauci in responding to questions about the potential delay. SHOW ME THE DATA! His decision would be based on the facts on the ground, not out-of-touch baby talk from our clueless President.
The decision goes beyond football. The vow that schools will open is backed by nothing. Then there are issues:
1. will parents obey the command of the wartime commander to risk their kids especially as the number of cases skyrockets? – STOP THE TESTING and the problem will be solved!
2. how many more teachers will take early retirement complicating the staffing problem even more?
Yes, parents would love to be able to send their kids back to school but they don't want to commit suicide in so doing.
BOUNTIES
Headline: "Top General Says He'll Be 'Outraged' if Bounties Are True" (page 13)
Will there be an impeachment in December?
SHARPIEGATE
Headline: "White Pressured NOAA Officials" (page 15)
How much longer will Inspector General Peggy E. Gustafson remain on the job? In addition, tampering with National Weather maps is a civil (criminal?) offense. While it is not an impeachable offense, it still is illegal. There will be a special exhibit in the Unpresidential Library about Sharpiegate.
Unfortunately, the significance of Sharpiegate is worse than that. If someone cannot admit error on a hurricane path, what are the chances of admitting error on coronavirus? If a person rates a 10 and wouldn't change anything he did, what is his explanation for why there are over 135000 Americans dead now? Why did Europe quarantine us? There's really nothing that could have been done differently? Ask him.
RUSSIA COLLUSION
Headline: "Judge Asks Full Court to Hear Flynn Case" (page 17)
Does anyone think Flynn spend any time in jail? There will be a special exhibit in the Unpresidential Library about Michael Flynn.
MORE RUSSIAN COLLUSION
Headline: "Ousted U.S. Attorney Recounts Tense meeting with Barr at Luxury Hotel" (page 20). There will be an entire room in the Unpresidential Library about the Russian Collusion.
ABRAHAM LINCOLN WAS A REPUBLICAN
On Friday, before the commutation, the Very Stable Genius shared with the American people some unbelievable information he had acquired:
"Like people don't remember, nobody ever heard of it until I came along, nobody remembered it for a long time, or they didn't use it at least, I use it all the time: Abraham Lincoln was a Republican. You know you say that and people say, 'I didn't know that', but he was Republican, so we're doing a great job." 
He seems to repeat this claim frequently. Why he repeats this to his Confederate audiences, I do not know. Maybe he thinks they admire Lincoln along with Lee. Regardless, he is so proud of himself for this knowledge. It's like acing his cognitive skills test that showed he was not demented. When I wrote about his knowing Lincoln was a Republican three years ago (My Birthday and the Day I Was Born Are the Same Day: Previewing the 2020 Election [Part 1] May 17, 2017), I asked why he thought Lincoln was a Democrat in the first place. My best guess is the Civil Rights March at the Lincoln Memorial in 1963. Imagine what Fred Trump must have said about that gathering to his teenager son. His lack of knowledge about Lincoln reinforces the claims of Mary Trump. When you don't know Lincoln was a Republican, you damn well better hire someone to take your SATs.
The comment also shows a learning disability. He is capable of learning that Lincoln was a Republican. But he is not capable of learning that everyone already knew that. You would think after boasting about his superior knowledge once, he then would have shut up for repeating what seventh graders know [in New York, seventh grade social studies traditionally has ended with the Civil War].
And then to wrap up the day there was the Roger Stone commutation. There will be a special exhibit in the Unpresidential Library about Roger Stone, too.
It looks like we are past the moment of truth for the Trumpican Party. Back on June 8, 2020, I wrote Mitch McConnell: Howard Baker (Time to Go) vs Stay the Course (Go Down with the Ship). I suggested that McConnell had a decision to make as an adult who lived in the real world. I had no expectations that he would be a profile in courage and he hasn't been. Since then, there was a teacher on Cuomo Prime Time who mentioned Maslow (the hierarchy of needs). She did so to express her concern for teacher safety and security in returning to the classroom. The unmentioned first level is for survival. Apparently no Republicans including McConnell are interested in it except the Never Trumpers.