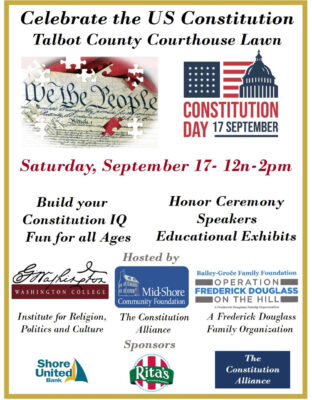 What is our ceremony of belonging? As Americans. I am not referring to a ceremony of belonging to a particular religion. Nor am I referring to an initiation ritual into a fraternity or sorority or some other social organization. Nor as part of an Indian nation. Rather I am referring to an initiation ritual as a citizen of the United States.
For naturalized Americans the answer is quite simple. The naturalization ceremony whereby they legally do become citizens of the United States is the obvious answer. The participant will have completed a naturalization class and demonstrated sufficient knowledge about the United States on a test (now under revision). At the ceremony itself the participants are sworn in by a judge and surrounded by family and friends. At the conclusion, people cheer, cry, and wave flags. They may sing. Afterwards they may proudly hang proof of their citizenship on the wall at home.
But what about for native Americans? What about for the only people actually eligible to run for President? As we know, Republicans intend once again to make an issue of birth right citizenship for people who are born in this country. They would even go around the 14th Amendment to the Constitution. They would end that right through an executive order. Another example of people claiming that they have to destroy the Constitution in order to save it. It is another example also of people who do not know how the Constitution operates and think Presidents can do whatever they want as long as they are Republican. Why didn't Mike Pence just follow orders?
More and more people are voting with their feet. They are moving to states and communities where they feel politically safe. There they can hang the flags they want, voice the opinions they have, and erection the signs of their choosing without fear. More and more states are becoming one-party states where one party controls the governorship and has a supermajority in the legislature. Imagine being a MAGA on a woke college campus or vice versa. There is no "come let us reason together." Compromise means capitulation to the demon enemy.
In this environment it is all the more important to have a ceremony of belonging as Americans…if we still can, if it is still possible.
I am not referring to a legally-binding ceremony. The Constitution defines citizenship at birth. I am referring what religions know and have known for millennia. There needs to be a ceremony of belonging that signifies that today you are an adult member of the community.
Right now we do not have a "We the People" ceremony. True we do pledge allegiance but that is not enough and not everyone participates. On July 4 and Juneteenth we hear a lot about freedom. Obviously they are part of the American tradition. But we hear very little about "We the People." We hear very little about anyone being part of We the People. We hear very little about September 17, 1787, when the Constitution was first adopted and with those words.
We the People of the United States, in Order to form a more perfect Union, establish Justice, insure domestic Tranquility, provide for the common defence, promote the general Welfare, and secure the Blessings of Liberty to ourselves and our Posterity, do ordain and establish this Constitution for the United States of America.
Where is the ceremony whereby Americans as individuals declare that they are part of something larger than themselves? Yes, the Constitution was a work in progress as even the Founding Fathers knew when they wrote it then amended it with the Bill of Rights. Yes, it should still be amended as challenging as that task appears to be now. But then again, how many countries today have had the same form of government for as long as we have? We should give some credit where credit is due.
Once upon a time high school served a roughly similar function in the American culture as a ceremony of citizenship. There was a class called civics. Upon graduation, surrounded by classmates and family, it served as a de facto sign of becoming an adult citizen along with the high school diploma. Unfortunately those days are over.
More is needed. My father used to tell me when I was growing up that democracy is a hands-on sport. And like any other sport, children needed to be trained in it so they would be ready to participate in democracy when they became adults. By hands-on, I do not mean physically fighting or threatening to as the way democracy operates. I do mean that students learned the skills and watched the adults in action as part of their training.
In elementary school for him, this meant visiting City Hall, sitting in the chairs of the Mayor and trustees, and conducting a mock session.
This process should be repeated as one matures in age and moves up the political food chain to the county, state, and federal level. And yes, for my father that did mean conducting mock sessions on the floor of the real House or Representatives where students debated amendments to the Constitution. Times have changed but the underlying principles have not.
Our government legislative chambers tend to be vacant most of the time. They are an underutilized resource for the civic training of the future voters in this country. It may be too late save the country from a "divorce" following the 2024 election and our country on our 250th  birthday may not be the same country it is today, but just in case we do survive and continue to exist, we need a full-fledged civics program to prepare future voters to be ready for the rights and responsibilities of being an adult citizen in the United States.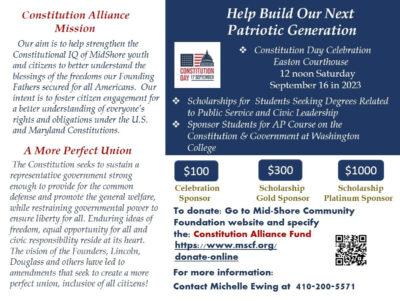 Program created by Richard Holman who participated in my father's program as a high school senior.
Flyer is from last year.