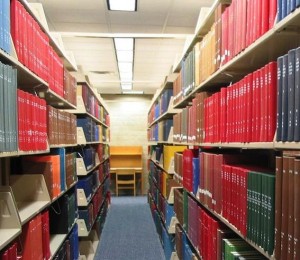 It was the best of times; it was the worst of times. On the one hand with the internet (especially blogs like this one) and MOOCs (free online courses known as Massive Open Online Courses), it's possible to disseminate more historical information to more people than ever before. On the other hand, it is becoming harder and harder to make a living doing it.
A recent post on a list serve for the Society of Historians for the Early American Republic (SHEAR) initiated this train of thought in my mind. Below is the post by Vivian Conger, Ithaca College, reprinted by permission.
Friends and Colleagues,
I have a professional issue I've been thinking about for a bit now.  The bottom line question is this:  can we as historians earn the same professional reputation by writing a number of journal articles as we can by writing a book?
Here is what is driving my question.  I know traditionally we are a book discipline, but I am working on a project that I am thinking MIGHT be better as three or four articles rather than a book.  Also last week an editor from Cornell University Press talked to a group of scholars at my school about book publishing and he did a pretty good job of discouraging us from that endeavor–he basically confirmed that it is getting harder and harder to publish a book these days, he claimed there are simply too  many books being published (and said, in fact, we should think about journal articles), and stated that if one writes a book, it simply MUST be aimed at the general public.  But what would I be sacrificing in overall academic reputation to publish articles rather than the book?  Would I be able to move to a better school (one that is more research oriented than teaching oriented)?
Vivian Bruce Conger
Associate Professor and Robert Ryan Professor in the Humanities
Department of History
Ithaca College
The editor in question was Michael McGandy of Cornell University Press, who responded to the post. His response, following the lines of others, brought together the two issues of publishing and money, meaning hiring, tenure, and promotion. Traditionally, the young scholar participates in two rites of passage. The first is the thesis. Here one has an idea or thesis which is defended to the elders of the community. Upon a successful defense by the young supplicant, the grayhairs welcome the newcomer into the guild. That dissertation often becomes the basis of the first book by the newly designated "Dr." and "Professor" wannabee by an academic press such as Cornell University Press. This means the book has been peer-reviewed anonymously and found worthy of publication.
McGandy's point was that this process was becoming very expensive. He wrote, "At commercial academic and non-profit university presses, we know just from a glance at our slush piles that we cannot publish all or even most of the books scholars want to or feel they need to publish."
Typically these first works are for a restricted audience that shares the same interest and perhaps was in the audience at various academic conferences when the budding scholar first presented the thesis that became the book…or pieces of it in 15-30 minute sessions. A production run might be 500 copies and it might not sell, hence the comment by the acquisitions editor. Perhaps such books are better suited for ebooks where the onus of printing is shifted from the publisher to the reader.
Many journals are now only available online. That format has the advantage of allowing for more articles and longer articles including with color pictures/diagrams/images that would not be economically feasible in print. Who knows what will happen as other forms of media presentation are incorporated in the "journal article' (consider what is already is done in k-12 class presentations, and public lectures by scholars). Journal articles themselves often derive from presentations made at an academic conference where many scholars no longer simply read a paper. So if the presentation at an academic conference becomes "showtime" will the online journals follow? In short, not only is the book publishing format being challenged, so is the journal format.
But this process is breaking down even at the second stage: the jobs themselves. Conger's posts points out that within the academic arena, positions devoted to research have superior status to those involving teaching, especially of undergraduates. Of course, everyone knows that content knowledge and the ability to teach content knowledge require different skill sets, a difference likely to be accentuated as even teaching moves into the internet era with the rise of MOOCs. But that will have to be the subject of another post.
Photo by Anna Creech used under a Creative Commons license.