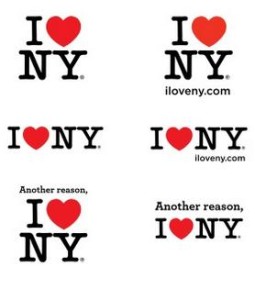 Two of the speakers at The New York Times Travel Show at the "Focus on New York State Destinations" session were Gavin Landry, executive director of ILoveNY and Ross Levi, ILoveNY vice president.
Gavin was pleased that for the first time New York State had its own aisle at the travel show. He invited people to think of New York State as a country to be visited. Ross referred to four tourist marketing sectors: Adventures and Eco-Tourism, Path through History, Taste NY, and LGBT.
Focusing on the history portion of Gavin's presentation, he said history is as strong and important as any of the other tourist sectors. He specifically referred to the civil and women's right movements saying that the Path through History is the history of America.
On a related issue, he noted the need for transportation improvements such as at the NYC airports. New York is the gateway to America with 33% of international travel arriving there. Getting these travelers out of Manhattan to see more than Niagara Falls and Woodbury Commons that Viator, (the tour promoter referenced in my last post) markets remains a challenge. One also might consider improvements to rail travel especially for Europeans who are used to a faster rail service.
In response to a question from the audience, Gavin did mention one solution to the problem: the ILoveNY bus. For those not familiar with it, below is the promo for it. Note the New York State history connections.
The I LOVE NEW YORK Bus
Experience New York State's ski mountains, beverage trails and statewide events departing from New York City and Long Island
The I LOVE NEW YORK Bus is one of New York State's newest tourism initiatives, providing easy and comfortable transportation to some of New York's amazing getaway experiences. Enjoy some of the best skiing in the East with both one-day and multi-day trips. Sample award-winning wines, beers, spirits and ciders along New York's scenic craft beverage trails. Join us for unique New York State festivals and special events that happen all year round. The I LOVE NEW YORK Bus will take you there, operated by Hampton Jitney, an industry leader in motorcoach travel. Climb aboard and experience one of the many reasons to love NEW YORK.
All trips include I LOVE NEW YORK Earband, light snacks and beverages, an on-board escort.
Departing from three pick up locations:
NYC – 44th Street and 3rd Avenue
Long Island – Calverton 253 Edwards Avenue OR Huntington/Melville LIE Exit 49 Park and Ride
Ski Trips
All trips include deluxe transportation and lift ticket.
All trips will redirect you to Hampton Jitney's website to complete the transaction.
Regular readers of The New York History Blog may recall that last summer the Historical Society of Rockland County took a bus trip to visit the historic sites in the Mohawk Valley. Could such trips also be offered to the historic sites of the state through the I Love NY Bus? Yes. Will they be? One wonders what the buses do in the summer.
During his presentation, Gavin engaged in a dialog with a person in the audience who loved Cooperstown. I am pleased to report that beginning in 2015 there will be an ILoveNY bus trip to Cooperstown the weekend of July 16-17 and a one-day trip to Dutchess County on May. However the Saratoga trip is exclusively for horse racing and the bulk of the tours are for wineries, breweries, and the Hamptons.
Gavin also used the term "assets" as in an historic site is a tourist asset. The revised bus trip schedule is a step in the right direction but clearly history remains a low priority.
At the conclusion of the session, I introduced myself to Gavin. My previous contact with him has been limited. I have sent him New York History Blog posts about the Path through History and even wrote about him when he was traveling in Germany on what tourist advice he would give to a German interested in experiencing the Palatine history in New York, a topic conspicuously minimized on the Path website. Ross mentioned there were 350 (history) attractions in New York State which means many sites are under the Path radar because they are too small or don't meet the Path standards.
Gavin did express genuine interest in New York State history. He is a Brooklyn resident aware of the borough's legacy in the Underground Railroad and abolition, a topic of an upcoming post by Jim Kaplan. When I mentioned the possibility of creating a Brooklyn Path through history, he seemed supportive of the idea.
That idea came about because during the session I met people from ALON Marketing.
ALON Marketing Group was founded by Jennifer Ackerson who had a natural calling to assist people to grow their companies and be more profitable. While doing part time work in 2000 for Destinations of New York State selling and marketing their tourism sales programs, Jennifer found that many mom and pop, or start up companies (even established corporations), did not understand the intricacies and power of tourism and specifically the Tour and Travel market. It was an opportunity to share her knowledge so companies could become profitable in seeking business from travel visitors and the Tour and Travel wholesaler market. Jennifer began representing varied businesses and developing their sales and marketing efforts lining the companies up for success!
It is one of the companies ILoveNY uses to promote tourism in New York. I happened to speak to one of its representatives who coincidentally had an interest in Brooklyn history (I think she was from there) and in developing a Brooklyn Path through History but nothing ever came of it when I contacted her after the Travel Show.
This insider baseball discussion is intended to gave the history community a glimpse behind the curtain, to learn about the people in the Manhattan-Albany bubble who are in charge of money, to learn what they say and do, and what activities and events they support. The New York Times Travel Show proved to be very enlightening in both showing the potential of what could be achieved if New York State decided it wanted to maximize its historical assets and how far it is from actually doing that.