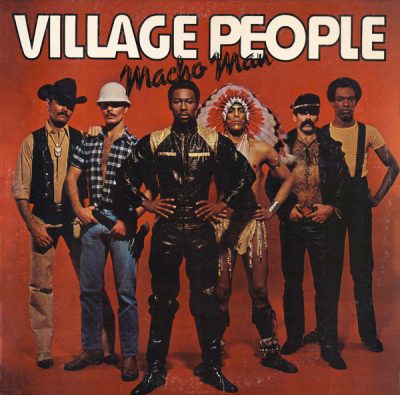 Vladimir Putin declared his candidacy for the American Presidential elections in 2020. His campaign theme is "Make Russia Great Again." He is running for re-election in 2020 based on his success in his first administration. Putin cited as examples of his triumphs:
the destabilization of NATO
the destabilization of the American-European alliance
the destabilization of the United States
filling the vacuum left by the United States in Syria
filling the vacuum left by the United States in Africa
making the United States an unreliable ally who will only provide assistance if compensated
the abandonment by the United States of its leadership position in the world
the abandonment by the United States of its view of being a "city on a hill" and American Exceptionalism.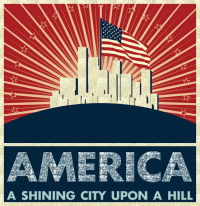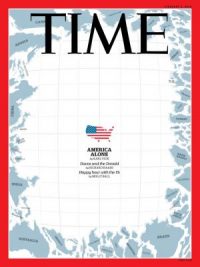 Putin champions the "American Alone" approach where the United States has no allies, provides no leadership, and takes no action. He is not there yet but he has made remarkable progress during his first term and is dedicated to completing the job in the second.
Open items include:
1. removal of the sanctions
2. occupation of the Baltics
3. return to the G-7
4. the withdrawal of the United States from the global arena except when it suits Putin's purposes.
Despite having a weak hand, Putin has played it remarkably well. I do not mean to suggest that he has some carefully developed highly detailed plan worthy of a spy novel or a Hollywood movie. But he has stumbled into opportunities and taken advantage of them. So even with a second-tier economy he strides the world as if he is as significant a threat to the world order as mainland China is. At some point the gig will be up and he may even face a Russian spring. In the meantime, he can take advantage of the opportunities presented him by a weak America.
Putin foreshadowed his campaign platform in an op-ed piece "A Plea for Caution From Russia" in the New York Times printed September 12, 2013.  He wrote:
My working and personal relationship with President Obama is marked by growing trust. I appreciate this. I carefully studied his address to the nation on Tuesday. And I would rather disagree with a case he made on American exceptionalism, stating that the United States' policy is "what makes America different. It's what makes us exceptional." It is extremely dangerous to encourage people to see themselves as exceptional, whatever the motivation.
His candidacy is based on opposition to Obama, opposition to American Exceptionalism, and opposition to America thinking it is better than everyone else.
Putin is well aware that since he is not a native American, he cannot appear on the ballot. Technically, he cannot run for President of the United States. Therefore it is necessary for him to govern through someone who is eligible to be President but who will be submissive to him. In 2016, Putin was strongly against the Democratic candidate. Her "John McCain, Republican" attitude towards Russia was completely unacceptable to Putin. She was a threat to him politically and economically given the wealth he had accumulated running an oil-and-gas kleptocracy. While he knew little about her opponent, obviously he was not a "John McCain Republican." Far from posing a threat to him, Putin soon learned that he was desperate to build a Trump Tower in Moscow. This person was someone Putin could work with.
Everything that has happened since then has only confirmed the unexpected bonus of the Trump presidency to the "Make Russia Great Again" theme that defines Putin's agenda. It did not take long for skilled KGB agent to get the measure of the man, or rather the immature child, after meeting with him. Putin quickly realized that his American counterpart was a passive, ignorant, simpleminded child who could be manipulated to fulfill Putin's "Make Russia Great Again" agenda.
How hard is to figure out that Putin is doing a superb job of dominating the weeny child desperate to be a macho macho man? Think of the real photograph of Putin riding a horse bare-chested compared to the weeny faking a photoshopped "Rocky" body. Bonespur boy loves to play with his soldiers, "win" rigged professional wrestling matches, insult people, and champion Hollywood-cast SEALs. He especially loves being a bully. Putin is well aware that Bonespur boy will never go into the arena in the real world. No matter how many times Little Donee Waney plays YMCA, he will never be a macho macho man in the real world.
His shortcomings as a man are hardly a secret. An American letter-writer to The New York Times wrote:
President Trump is Vladimir Putin's patsy. Blinded by a compulsion to become the first American oligarch, Mr. Trump cannot see how expertly he is being played. The American president struts around attacking those he perceives as weak. Yet it is the bully who is vulnerable….
Meanwhile, Mr. Putin, the master manipulator, knows a bully's ways and sees how he can exploit Mr. Trump's desire to be an omnipotent ruler like himself.
While this Texan does not realize Little Donee Waney is an immature child, she is spot on in her assessment of the Putin-Trump dynamic. Is there anyone in the American intelligence services who lacks the mental necessities to have figured out what this ordinary American knows? How stupid a human being would you have to be not to know that Putin is the dominant male in the relationship?
In fact, Putin, himself, may have been astonishingly surprised at how easy it has been to manipulate the American President. The Ukrainian maneuver will be remembered as one of the great deceptions in American-Russian relations. Putin undoubtedly knew that Little Donee Waney would fall for this concoction. But he probably never anticipated how far the "Chosen One" was willing to go to act on this non-existent conspiracy. The subsequent wild goose chase led to Russia's most valuable American asset being impeached. Surely that can be what Putin had in mind when he fed this bull-trump to the American President.
Still the Ukrainian maneuver has proved that Putin could control Congress through the simpleminded President. At least the Trumpican members. How long did it take for Congressional Trumpicans to start babbling about Ukrainian interference in the 2016 elections? Historians will compare the John Kennedy of the Cuban Missile Crisis and the John Kennedy who recites Russian talking points and wonder what happened to America. Remember when Fox angrily asserted the need for "due process" in the kangaroo-court so-called impeachment hearings sham? Yet what evidence did it take to convince Fox of the Ukrainian involvement in 2016?
Putin's dominance extends then into the American people…or at least those who accept his Pence as their lord and savior. The polls showing that Trumpicans prefer him to Abraham Lincoln as the better president testifies to the complete subjugation of the Trumpicans. It also shows that that there is a residue of Republicans left in the Confederate-dominated party. Fortunately for the Trumpicans, the Democrats have no interest in reaching out to the Lincoln-admiring Republicans. If the Democrats had an alternative for whom Lincoln Republicans could vote, the 2020 election would be a Democratic landslide by even more than 306 Electoral College votes.
In the meantime, in the 2020 elections all roads lead to Putin, especially Pennsylvania Avenue.
P.S. In less than a week, Duped-by-Russia Hannity's wait will be over and the Deep State, scared for its life, will be running for cover.