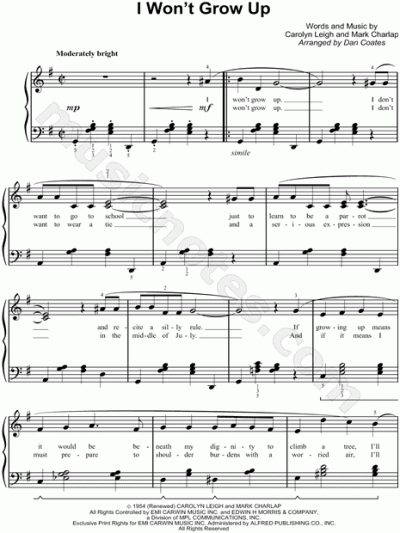 The opening sentence in the article is: "President's niece describes him in a much-awaited tell-all-book as a child in an adult's body… 
The President is still a child! For months if not years, I have been saying that Little Donnee Waney is a child. For months if not years I have been saying that he does not act childish, he really is a child. For months if not years I have been saying that instead of political talking heads, people should interview child psychologists, 7th grade teachers, 7th grade guidance counselors. Now finally, at last, to see a headline in The New York Times asserting that the "President is a child" is like a dream come true. YES. YES HE IS. YES HE IS A CHILD. YES HE IS STILL A CHILD. THE TRUTH SHALL SET US FREE!
My first major foray into the world of Little Donnee Waney, the child in the body of a man occurred in the blog Tom Hanks versus Our Immature Child-President (August 8, 2017) nearly three years ago. In that blog I compared the two 13 year-olds in bodies of adults, the one in a movie and the other in the real world. I analyzed them according to various attributes – Tom Hanks could read – and concluded:
Some of the silliest comments made on the cable talk shows have been "Now he has become presidential" or words to that effect. One has to laugh at the absurdity of such remarks. He was an ignorant immature child when his father sent him to military school in the vain hope that he would man up. He is an ignorant immature child now. He will be an ignorant immature child when he dies. And he still could be reelected in 2020 if the Democrats keep blaming Putin for their defeat and don't have the vision to confront the shortcomings of their candidate and their party's message.
These words have stood the test of time and even without the coronavirus the election isn't over.
I returned to the theme earlier this year in Tom Hanks and Donald Trump, Round II (March 16, 2020). I wrote:
By contrast, Little Donnee Waney remained trapped, through no fault of his own, as an immature child in the body of an adult who never grew up. Consider these comments.
The comments referred to all the things an adult liar would never say because the adult liar would know they are false and they are easily proven false (15 becoming zero, miracle cure…). The immature child playing games in an imaginary world operates under different rules. SCHOOLS WILL OPEN! I SAID SO!
It's not as if people were not aware of the shortcomings in his brain (New York Times Investigates the Brain of Donald Trump: President Has a Hissy Fit [April 15, 2020]). On the subject of his education, I wrote:
The key to leading him to knowledge appears to be the proverbial old-fashioned school marm. For all we know, Dr. Birx reminds him of teachers he had in elementary school, teachers before his father put in him military school in the vain hope that he would man up.
If he were in elementary school today, he would be classified as "special." He proves the need for special-ed teachers who can give students the 1:1 time they need to be able to learn despite certain challenges.
This is consistent with Mary Trump's suspicion that he "may have a long undiagnosed learning disability."
We can observe the limits of his writing skills in his letter to Erdogan (Could Nancy Pelosi Become the First Female President?: A Constitutional Crisis April 3, 2020 [not likely now!]
Keep in mind the perfect third-grade letter to Erdogan which is going to figure prominently in the Unpresidential Library. This time we have another unsolicited public example of his cognitive skills. Chris Cillizza, CNN Editor-at-large, refers to it as an "utterly childish letter" [to Schumer] He writes the letter "reads like a sort of Mad Libs you might fill out and leave in the locker of your 7th grade enemy." Sounds exactly like something I would write about the seventh-grade-smart-aleck-dumb-aleck. In fact, it is what I have been writing in blog after blog! He is not childish, he is a child. He has the brain of one.
How about his analytical skills (Hannity versus Mueller: Who Is the Better Dot Connector? January 29, 2018)?
The Two Dot President
About a year ago during an international conference, the President of the United States wandered off to chat with the Premier of Russia. It was an unscripted unplanned exchange with no aides participating. What did the leaders of these two nuclear powers talk about? According to the American leader the subject of their discussion was adoptions. The Russians had restricted the ability of Americans to adopt Russian babies and the American President sought to discuss that issue with his Russian counterpart. It certainly sounded innocent enough.
As it turns out like father, like son. The son also had had a meeting with the Russians and guess what? The topic he addressed also was adoptions. Here we had two meetings and both involved not collusion, not the removal of sanctions, and not the refusal to enforce sanctions, but a sincere effort to help unfortunate (white) Americans who can't have children to adopt (white) children from Russia. What could be more noble and inspiring than to have the father and son team pleading for the Russians to help these Americans?
Two dots had been connected. When the President of the United States concocted this coverup story he did so by connecting two dots, his meeting with a Russian and his son's meeting with a Russian. We would be remiss if we ignored how proud he was to make this connection, to have connected these two meetings into a single story. The Very Stable Genius was practically beaming with joy at this display of his mental prowess. All by himself, he had fabricated a story that linked two dots.
For our Two Dot President, this story represents the limit of his mental skills. He can't go beyond the two-dot limit. It is the maximum of which he is capable. Think of his transactional foreign policy. It's not just that he is incapable of a policy of win-win, two plus two equals five, and synergy, it is that he is limited by his mental capacities to only being able to think in binary terms. He genuinely is incapable of exceeding his two-dot limit. For higher order thinking to make sense of a large world, the Very Stable Genius needs to outsource his thinking to someone capable of connecting more dots, to Sean Hannity.
His shortcomings in this area have been aggravated by his excessive use of Twitter. It has made a bad situation worse. Consider these excerpts from "The High School We Can't Log Off From" (NYT, 8/5/18 Print) by Jennifer Senior which I wrote about in my blog Omarosa and the President: A Case of Arrested Development – Suppose Life Is Not a Journey? (August 17, 2018).
Should we be surprised that a man who's so frequently compared to a needy adolescent has chosen Twitter as his favorite medium?
Clay Shirky, one of the shrewdest internet theorists around, has noted that the faster the medium is, the more emotional it gets. Twitter, as we know, is pretty fast, and therefore runs pretty hot. (Emotional tweets, research has shown, travel more swiftly than anodyne ones.) We often become creatures of our limbic systems when we tweet. Our self-regulation deserts us (been there); our prefrontal cortex, responsible for executive function and impulse control, goes offline; we become reward-seeking Scud missiles, addicts in search of a fix.
We become, in other words, teenagers, who are notoriously poor models of self-regulation — in large part because their prefrontal cortices are still developing and their dopamine circuits are pretty busy seeking stimulation. The psychologist Laurence Steinberg describes adolescents as "cars with powerful accelerators and weak brakes." The neuroscientist BJ Casey deems them "more Kirk than Spock."
Putting aside this misunderstanding of Kirk, the real problem is Senior's continued examination of Little Donnee Waney as an adult who is regressing to teenage behavior. Instead he really is that needy adolescent who never reached adulthood. Perhaps Senior will interview Mary Trump once the latter is able to speak publicly.
There is some valuable new information reported in the book. I always assumed Fred Trump made a donation to the University of Pennsylvania to obtain entrance for his "challenged" son. He still may have. Now we know how the transactional approach worked – the son hired someone to take his SATs. Will that person come forward? Undoubtedly, he also paid people at college so he could stay in college, maybe even with great grades, maybe not. Will those people come forward? Would you want to come forward if you helped "The World's Most Dangerous Man"?
This information reveals that there was a time when THE DONALD knew he was not a very stable genius. Paying people to take tests is evidence that he lived in the real world and was aware of his limitations. There was a time when he knew he was not the smartest person in the room. This understanding raises the possibility that now he has lived his life as THE DONALD for so long, he is a permanent resident of his imaginary world scarcely in touch with the real world. He has become an episode of the Twilight Zone. He needs the professional political wrestling arena to live.
We also now know that Fred Trump would support a loser. Mary Trump paints a scary picture of the father. He demanded his children be winners or else. Yet he knew his son was a LOSER each and every time he incrementally gave the equivalent of $413 million in total to him. He knew his son was a LOSER each and every time one of his son's businesses failed. He knew his son was a LOSER each and every time he interfered behind the scene.
"He is and always will be a terrified little boy," according to Mary Trump. Exactly. Every decision he makes should be understood through this prism. And it's only going to get worse for him. The real world is closing in on him in every judicial decision, every poll, and every coronavirus death. Imagine the shock the terrified little boy will experience that first time the jail doors slam on him at Rikers.