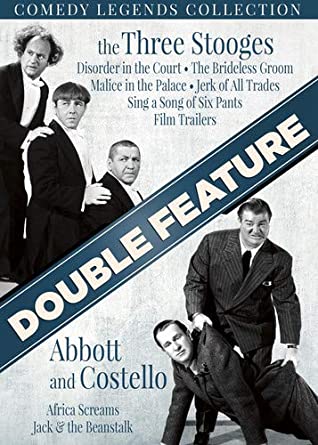 The race is on. It seems like every day another contestant in the race to the bottom is making some outlandish claim. One day it is the Covid Governor of Texas. Another day it is the Covid Governor of Florida. Then it is the former governor of Florida and current Senator who thinks New York is not part of America. Meanwhile the will-he-or-won't-he run Senator from Wisconsin has become the comic gift that gives continuously. What is going on?
THE 2024 PRESIDENTIAL ELECTION
Even as the fight over the 2020 election continues to energize the Trumpican Party, the jockeying for position for the 2024 nomination is underway. While it might seem a tad early to be engaged in this competition, smarter people than me evidently have decided that it is never to soon. We are witnessing the pre-starting gate maneuvers of racing yachts angling for the best position for when the race officially begins in 2023.
Each contestant constantly surveys the field to see what the others a doing. If someone in Florida has an early lead in some polls, then someone in Texas must rush to build a wall to counter that popularity. Everybody knows how popular the slogan of build a wall is to Trumpicans. And if you can wrangle some donations/contributions out of it, so much the better.
Let's not forget the 25th! It seems like only yesterday when people seriously considered invoking the 25th Amendment to remove the immature simpleminded in-over-his-head-person from the position of President. Think of how many more Americans would be alive today if that effort had any traction and was more than wishful thinking. Since Pillow Head's cyber symposium was a nothingburger and the Cyber Ninjas remain a now-Covid joke who do not know when to leave the stage, perhaps the 25th Amendment will succeed where all other efforts to "Stop the Steal" have failed. Not likely. The obvious counter is, "So Trumpicans want Kamala Harris to be President." Obviously that is not true. It demonstrates that the ploy is a stunt to get airtime on Foxhub and to have some fun.
How else to make sense in the perpetual nonsense from Wisconsin. It serves no purpose there. Joe Biden won the state and the governor is a Democrat. Being a laughingstock does not help in a re-election campaign. Senate is a state election and not a gerrymandered one. The national grandstanding serves no constructive purpose in a Wisconsin state election. Plus if he loses a re-election campaign, then it is the end of the political line for him. So he must be thinking about 2024, too.
These alpha males are not stupid people; they just act like ones for Foxhub. Seriously, they do know what they are doing. Their stars are aligned for 2024. Their moment will have passed by 2028. It is now or never if they want to be elected President. They have made calculated decisions that to win the nomination requires them to win the race to the bottom. They are all in right now.
THE 2024 VICE PRESIDENTIAL ELECTION
So far, the smarter play is for the vice-presidential slot in 2024. A female candidate opposite the Democratic one provides a better opportunity to regain the white suburban Republican women who preferred Biden to a "Cuomo." The Vice-Presidential position in 2024 with a presidential slot in 2028 offers a reasonable path to becoming the historic first female President of the United States. There is no upside to going out on limb now to wrest the presidential nomination in 2024 when that position already is taken.
In the meantime Kristi Noem is having some fun at the expense of Ron DeSantis and Gregg Abbott.
"Now, I'm not picking fights with Republican governors. All I'm saying is that we need leaders with grit. That their first instinct is the right instinct."
Gosh, I wonder what she means when she mocks these would-be alpha males for not having "grit."
However, one action of the South Dakota Governor is puzzling. She concluded one of her Trumpican-style rallies with a song. Not a pre-recorded standard at such a rally, but a song she actually sung. Strangely the song was the Battle Hymn of the Republic. The song is a stirring anthem much beloved by Abraham Lincoln during America's second civil war. It was memorably sung in 1963 by Judy Garland in honor of the recently-assassinated John Fitzgerald Kennedy. While it is quite possible that South Dakotans fought on the Union side, that is a strange position to showcase in a party that prefers Lee to Lincoln.
2024 NOW
These maneuverings for 2024 overlook the stark political reality. There are two problems with the energetic effort to win the race to the Trumpican bottom. The gusto of Abbot, DeSantis, Johnson, and Scott is misplaced. The bottom already is occupied. Secondly, there is no opening in 2024, that is a wishful thinking, a mirage. The occupier of the bottom has his course laid out. He is pursuing the three V's: Victimization leading to victory leading to vengeance.
Strangely enough, the main Trumpican threat comes from the Trumpicans themselves. A long time ago on August 2, I wrote that
Tucker Carlson and Donald Trump are not leaders. They are channellers. They feel your pain to exploit their gain. They do not cause your grievance but they are skilled enough to sense its existence. Then they can amplify it, use it, profit from it. However, they do not cause the grievance or pain in the first place.
One might think that the former President would be campaigning full-stop to have his followers be vaccinated. After all, he sometimes like to take credit for the development of the vaccines under his Warp Speed program. Sometimes the vaccine even is called the Trump vaccine so as not to give Biden any credit. And he was vaccinated himself. So why hasn't he been championing the use of the vaccine? Do Tucker/Trump Oppose the Socialist Chlorination of Water?

Lo and behold, look what then happened a few days later in Alabama. He called on his followers to be vaccinated, they booed him, and he retreated as Hannity had after he called on his viewers to be vaccinated. One wonders after this brief foray into leadership, if he will ever try that again.
The question then is "Who is driving the Trumpican train?" He is not the leader. He is not steering the people. They are telling him where they want to go and he amplifies it. That has been the pattern from when he switched from being a fake Democrat and Clinton supporter to being a fake Republican.
Think of what his favorite candidate for the Senate in Alabama has said.
Although this terrorist's motivation is not yet publicly known, and generally speaking, I understand citizenry anger directed at dictatorial Socialism and its threat to liberty, freedom and the very fabric of society. The way to stop Socialism's march is for patriotic Americans to fight back in the 2022 and 2024 elections. (Mo Brooks on a recent Washington terrorist event)
Trump does not control the crazies, the crazies control him. Where they go all, he goes one right behind them. The Marjorie Taylor Airheads, the right-wing radio talk show hosts, the lone wolf insurrectionists/terrorists, and the "No mask, No Vaccine, No Slavery" people drive the conversation. The challenge for Donald Trump will be to keep up with how extreme and combative his followers have and will become. If he fails to follow them, then they will dump him for someone else. It's Looney Tunes time.