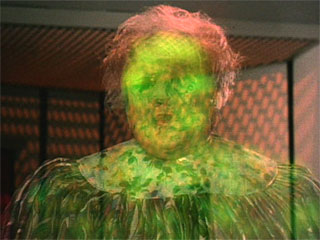 The Howard Baker moment is here. It has been a longtime coming. It is not an exact repeat of original Howard Baker moment. At that time, a Republican Senator told the Republican President that it was game over and the President resigned. Hard as it may be to believe today, Baker succeeded because he had the votes in the Senate to back him up and Nixon knew it.
The current version is slower. Think of The Apprentice, the fake reality show that rescued the failed businessman from oblivion. There was a time when the show was gangbusters in ratings. "You're fired" became part of the national discourse. And then it faded. Little by little the show declined. Finally it reached a point where it was past its expiry date like athletes who do not know when to retire. And then it was gone.
The double-dose of SCOTUS on abortion and Hutchinson to the House Select Committee is doing the same. Combined the decision and the testimony mark an inflection point in the political career of Donald Trump. From this point forward it is all downhill and he knows it. Hence the fuss and urgency about announcing his candidacy for 2024 now. It is a desperate attempt by him to regain the momentum which instead will highlight that he is headed in the wrong direction.
TRANSACTIONAL PRESIDENT
During the Trump presidency, we were introduced to a new concept – transactional. It is not the word was new but that its application was. It made a national policy of the President of the United States asking "what's in for me?" with the "me" vacillating between the country and himself personally.
Now there were no more alliances. You want America to protect you? What's in it for me? Countries were expected to ante up if they wanted the United States to shoulder the burden of protecting them. Obviously Ukraine was a money loser so if the Russian invasion had occurred on his watch Trump still would have done nothing even if he was not submissive to Putin. His cost-benefit analysis would have calculated that Ukraine was a big drain on American resources so why support it. Keep in mind this was a Commander in Chief who could not understand why people volunteered to serve in the military forces to begin with.
As it turns out, many people who voted for him also had a transactional relationship with him. They knew he was pond scum slime but he was their pond scum slime who could deliver for them. What he most famously could deliver for them was judges in general and Supreme Court judges in particular. Then with the help of Mitch McConnell, he fulfilled this promise. He did appoint people to the Supreme Court who had no qualms about lying directly to the face of Susan Collins and the Senate Judiciary Committee. Seriously how stupid a human being did you have to be not to know that the Trumptees on the Court would reverse Roe v. Wade as soon as they had the opportunity to do so?
The bargain had now been fulfilled and there is nothing left. People who turned a blind eye to the truth of Trump now no longer have to do so. There is nothing else for him to do. We saw the results in Georgia in 2020. The missing 11,780 votes were found and then some. Approximately 28,000 Georgians voted in 2020 and left the presidential line on the ballot blank. These people had decided to hold their noses no more. They would vote Republican but not Trumpican. The Republican voters Trump alienated in Georgia were the reason he lost the state. The Trumpican candidates in the primaries this year in Georgia did not fare well. His hand-picked Senate candidate is not faring well either according to the polls. Being totally unqualified for the job disqualifies him with enough Republican voters to overcome the alleged value of the Trump endorsement. Unfortunately for Democrats this means non-Trump Republican candidates may win in 2022 where Trump-endorsed candidates will lose.
In any event, it is game over for the transactional supporters of Trump. He has nothing left to offer them and has become a laughingstock criminal instead. Fatigue has set in.
THE INSURECTIONIST PRESIDENT
For the insurrectionist president it is only going to get worse. As the "far-left Marxist" Washington Examiner exclaimed, Hutchinson's testimony "ought to ring the death knell" for Trump's political future. He is now on record with the House Select Committee as being "unfit to be anywhere near power ever again." Apparently Hutchinson was able to accomplish what a million dead Americans due to Covid could not – publicly expose the shortcomings and inadequacies of Disinfectant Donny once and for all. From this point forward it will be easy for Democrats to ridicule Trump ceaselessly in ways everyone can understand.
Plus there is more to come. There are people in the White House past and present whom they public does not know. Journalists with their "sources" may know their names, but We the People do not. Now we know who Miles Taylor is. Now we know who Cassidy Hutchinson is. How many more people like them are there? If you are a twenty-something recent college graduate starting your career in politics with internships and paid-positions at the highest level, do you want to sacrifice your future for an insurrectionist? True you may be the recipient of phone calls and threats from Trump goons, but you can endure them. What about your next job? How many analysts can Foxhub hire to explain that January 6 was either ANTIFA or legitimate political discourse?
It is reasonable to expect more and more disclosures about the truth of January 6 in the weeks to come. Some apparently already have happened. Which of the inner circle will be the Michael Cohen of the insurrection? The avalanche has started and will only pick of speed and power in the weeks to come. The only issue for Garland will be when to indict the former president and not if.
This avalanche of truth my carry forth into Congress itself. As staffers come forth to corroborate Hutchinson's tale of Trump insurrection, closet Republicans who have kept their heads down and swallowed their pride these past five years may suddenly regain their courage. They have been shown up by a 25-year old. I am not suggesting that Mike Pence will finally man up; let's not get carried away. But some Representatives and Senators will stand up and be counted. After all, after August they cannot be primaried!
What do we have to look forward to?
More revelations.
More indictments.
More disclosures in ongoing Georgia and New York cases
A "Michael Cohen"
By election time, the three Trumigoes in Arizona running on a stolen election campaign mantra will look as absurd as the "abortion is human sacrifice/demons are transferred via intimate sex" secretary of state Republican candidate in Michigan. It is déjà vu 2010 for Republican candidates all over again.
It is possible to even be optimistic that 2024 will not lead to the destruction of America. It is hard to image Ron DeSantis rallying people to the Capital for a coup.
FINALLY
Way back on August 6, 2016, even before the presidential election that year, I wrote a blog about presidential candidates from New York State. In the blog I wrote about a Star Trek episode:
[In] the Children Shall Lead, the children on an outpost are rendered orphans but display no trauma over the horror of losing their parents. The cause is a beast called "Angel" by them and named Gorgan. The richly-costumed sleekly-haired human-looking monster is skilled in exploiting their  pain to service his gain. He dominates them and in the ways of science fiction takes control of the Starship Enterprise.
Not to worry. Kirk's dedication to the spirit of Star Trek prevails. His hero and role model is, after all, Abraham Lincoln. He takes back his ship. He takes back his crew. He returns the Enterprise to its rightful path. He defeats the monstrosity that has temporarily commandeered them. In the final showdown between the forces of light and the forces of darkness, Kirk calls on the deceived children to see the ugliness of the monster who led them astray. He tells them:
Without you children he's nothing.
The evil remains within him.
Look how ugly he really is.
Look at him and don't be afraid.
With each phrase, the children see more and more of the truth and the image of the monster becomes uglier and uglier. In the end, Gorgan is revealed as the grotesque monster he always was underneath his superficial exterior. As befitting his debased nature, when exposed for the disgusting ugly incarnation of evil that he is, his parting words to his former admirers who now spurn him are:
Death to you all!
Death to you all!
Death to you all!
Thank you Liz Cheney and Cassidy Hutchinson. That moment of exposing the truth for all America to see has arrived.
Ketchup on the wall
Dishes on the floor
Grab the wheel
Grab the throat.
Rambo?