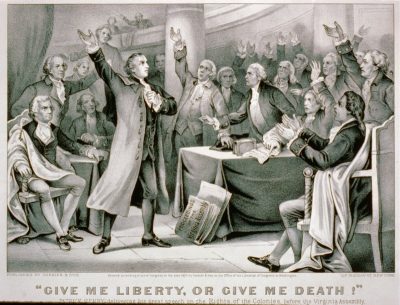 This blog is dedicated to responses from readers about my blogs. Although these comments are posted on the IHARE website, they appear after the blog has been disseminated so they tend not to be read by readers of the blog. Below are some of the responses in alphabetical order by history organization.
Columbia County History Community
In response to Historians Who Have Historians Are the Luckiest People in the World: The Need for Meetings and Meetups, I received the following:
We have organized an informal group of Columbia County municipal historians and historical societies, and some individual non-official historians, which meets about every three months to talk on topics of mutual interest.  We have a list of 50 people who receive notices of meetings but attendance at a meeting is usually about 20.
I wonder how more such gatherings there are. Certainly every county should have such countywide meetings. They can range from a formal conference with presentations to casual get-togethers.
Eastville Community Historical Society
 In my blog Columbus Day 1992: A Glance Back at the Culture War that Divides America Today, I used the logo of the Eastville Community Historical Society (ECHS) to illustrate the message to think in terms of encounters instead of zero-sum in the presentation of the past. I did so without requesting permission from ECHS.
When ECHS saw the post, they were enraged. An email of complaint was sent to the New York State Historian requesting his intervention for the unethical use of the logo. I was copied on the email. When I received it, I replied with an apology to ECHS and expressed my admiration for the logo.
ECHS accepted the apology and requested a disclaimer be posted that it was "unauthorized, this is not the view of Eastville and that of IHARE". I will revise the website with the posting to state that the logo was used without permission and does not indicate agreement with or an endorsement of the blog.
Massachusetts History Alliance
An open response to Peter Feinman's blog post of July 29, entitled: History Advocacy: Lessons from the Massachusetts History Alliance Conference
As a history professional working in Massachusetts, a member of the Massachusetts History Alliance Board of Directors and chair of its Advocacy Committee, I regularly read your essays and applaud your efforts to investigate and report on regional activities that impact history organizations.
It was with genuine excitement that I sat down to read your recent blog post, "History Advocacy: Lessons from the Massachusetts History Alliance Conference." I'd like to take this opportunity to respond to your somewhat dismissive assessment of the conference as a whole and your critique of the session you attended.
First of all, thank you for attending the conference. While it has co-sponsored conferences in the past, the Mass History Alliance is a relatively young organization that is wholly volunteer-driven.  We are working to define our purpose and to assess the needs of local history organizations in Massachusetts. As a collaborative clearinghouse for resources and information, we have developed the infrastructure for a robust web presence that can make tools, opportunities, partnership models, empowering stories and a range of other resources freely accessible to all.
The session that you attended at the conference reflects this practical approach. It was intended to provide useful information that might assist individuals representing their organizations.  You observed, "the session was entirely geared towards individual people representing individual organizations advocating for individual items on behalf of the individual organization."
I understand that you had hoped to see that the MHA had progressed quickly towards becoming a "statewide organization [that can] arrange for a history advocacy day in support of statewide history concerns."  We still have a long way to go until we can operate effectively as a voice for history at the statewide level.
The advocacy session might have been better, and we are striving to make everything we do better. However, contrary to your observation, I believe the session had everything to do with "what the history community really needs."   Creating a shared voice and a shared vision out of the many members of the MHA is the first step to becoming a strong and purposeful voice for the hundreds of mom & pop museums, archives and societies spread across our state, struggling to keep their doors open and their programs running. Our intent is to inspire and empower them to hold on, to thrive and to grow. We cannot hold a "history advocacy day" until we have a clear and cogent message that comes directly from our membership and speaks to its vision and its needs. We are in the early stages of learning from our members about the specific challenges they face and the support and resources they need to survive and flourish. In the meantime, our advocacy session was organized with individuals working alone or in small groups all over the Commonwealth who might benefit from insider tips on approaching representatives.
As you noted, 'the history community does not do a good job advocating for itself," and I agree with you. The Mass History Alliance aspires to be an umbrella organization, a convener and a clearinghouse for support and collegiality, but there is much work to be done. We need to expand our membership, gain trust and legitimacy through our programs and refine our advocacy efforts. Your agenda for public history projects in need of advocacy for is spot on.
The MHA aims to become a voice for the history community, but first it must learn from and listen to that community.
Grassroots efforts may be slow but we have seen great progress.  In the midst of your critique and concerns, you may have missed the overall success of the 2019 Mass History Alliance Conference. 237 participants representing over 150 organizations attended. We came close to surpassing all previous attendance rates and we welcomed representatives from more organizations than ever before.
Moreover, there was a palpable sense in the building that public historians in our state, more than ever, want a place to express their collective commitments to preserve and share their histories. Your suggestions for statewide and regional advocacy and cooperation are well-taken and your recommendations for state programs and teacher training in local history are important.
In the meantime, the MHA Board has just expanded to twelve members and welcomed leaders in our state's history community. Their dedication and the collegiality and enthusiasm of the conference attendees are evidence that something special may be happening. Indeed, I believe we are getting our act together.  Please join us in a spirit of cooperation and support around our shared commitments to preserving the past!
Best, 
Eric Peterson
Director of Operations, Waterworks Museum
Director, Massachusetts History Alliance
When I received this private email, I asked Eric if I could post it and received permission. I actually agree with this comment. I am not a resident of Massachusetts but have attended the conference three times. I want the Alliance to work. I want it to be exactly what Eric wants it to be. The blog was intended to express my frustration and disappointment that more has not been done. I expressed similar disappointment when in New York, the New York Historical Association withdrew from all statewide functions. That longtime void still has not been filled. That is part of why I was excited about the prospect of Massachusetts doing what the New York history community has not done. Maybe Massachusetts will succeed where New York has failed. The Museum Association of New York (MANY) fills part of the void but more is needed.
Old Saybrook Historical Society
In response to the blog entitled Happy Seventh Birthday Path through History: Creating a Cultural Heritage Trail, I received the following:
Peter– Always enjoy and benefit from your writings.  Think that most towns have a sufficient number of related sites to establish their own "trails."  Here, briefly, what we did in Old Saybrook.
I won't include the entire description. Here is the conclusion.
The Old Saybrook Historical Society was desirous of telling this story [from 1635] and working with the Mashantucket Pequot Museum and Research Center identified the location of the fort, the "Neck ambush," the attack at Cornfield Point, Warehouse Point, Guardhouse Point and other areas of significance.
Text and visuals for historic markers were designed and the local Historic District Commission provided funds to purchase 6 historic signs and the local Department of Public Works installed them at the appropriate locations.
Information about each of the sites was developed in further detail, visuals were selected, and the locations placed on a map and connected by a route, or trail if you will, highlighting routes for walking or biking to the sites.  The map with 12 Saybrook Fort and Pequot War sites was printed through the generosity of the local Planning Commission and is now available without cost to the public.
Local communities have important stories to tell and remaining sites and/or structures to develop their own trails.   Dedicated individuals plus some research plus supportive residents and thoughtful town officials equals success.  It's not complicated.
I quite agree the observation about trails. Some trails may only be of interest to local people such as part of school civics trips, some may have county, state, and/or national interest. It is important for the civic health of the community, county, state, and country that such trails be developed.
St. Lawrence County
This response was also from Historians Who Have Historians Are the Luckiest People in the World: The Need for Meetings and Meetups. It raises issues with the performance of one statewide organization, the Association of Public Historians of New York State (APHNYS).
There are some major problems with APHNYS. I live in St Lawrence County. I have been a municipal historian for going on 20 years. Our region has had two meetings and never a conference in that time. The region is unworkable always has been.
Who can travel 6 hours for a regional meeting? The region is too large. I have brought this issue up repeatedly at APHNYS to no avail. St Lawrence county alone has twice the land mass of all of Long Island. APHNYS serves some of the state but not all. Ask the people in western NY who have their own organization not part of APHNYS.
We have an active county historian's group that APHNYS does not recognize. We meet several times per year. Without their recognition attendance doesn't count for their historian certification program.
I forwarded this comment to the current and incoming presidents of APHNYS. I received a reply which I was authorized to send to this individual in order to start (or continue) a dialog on resolving this situation. I note in passing the upcoming New England Museum Association (NEMA) conference in Vermont. New England like New York is a big area and we all know about LOCATION, LOCATION, LOCATION. Driving times can be long and the expense of unreimbursed conferences prohibitive. That is one reason why local conferences at the county level are so important.
Wayne County
Hi Peter,
I wanted to make you aware of a project that our local historians are working on.  We think it is unique and hope that others might be interested in doing something similar for their counties.  If you have questions, please don't hesitate to ask.  Jim Paprocki is our computer expert that took the concept from an Excel spreadsheet to the on-line version we have now.
Gene Bavis
Walworth Town Historian
Chair, Wayne Historians Organization (WHO)
Co-Chair, Wayne County Bicentennial, 1823-2023
The Wayne Historians Organization (WHO) is a loosely organized collaboration of municipal historians and historical society representatives.  The group meets bi-monthly to discuss topics of interest to the participants and works to share best practices and important information.  The County Historian's Office assists in coordinating WHO activities.  Wayne County is one of the few counties in New York State to have such a group dedicated to local history
The Wayne Historians Organization (WHO) has created a website dedicated to the historic sites of Wayne County.  Town Historians and representatives of our local historical societies have worked together to develop an online database of historic sites which includes: museums, historic markers, architectural treasures, churches, schools, cemeteries, industries, transportation, murals, organizations, and much more.  Not all of these sites are "old".  They are, however, part of the history of our county.  The goal of this project is to create a greater awareness of our unique cultural heritage and to encourage visitors and residents alike to enjoy some of our wonderful historic sites.
It is important to remember that most of the sites of interest to historians and cultural heritage tourists are on private property and are not open to the public.  The sites are included because they are interesting and you can generally see them from public streets.  Some sites have a considerable amount of historical information and some don't.  Site administrators have the ability to add photographs and written text as well as links to other websites.  Whenever possible, it is great to have both historic and modern photos of the site.  The database is, and probably always will be, a work in progress.  In fact, at this time the database is only about 2/3 complete but historians are working hard to add more information.  As local historians learn more about various sites they will add information and photos.  If citizens have additional information or photos, or have suggestions for other sites that should be added, or if they find errors, please contact the administrators of the WHO website. 
An interesting feature of the website is the capability to search individual towns or topics.  When you click on each site, a new page opens and you will get detailed information and pictures.  Sometimes you will find links to more information on other sites.  While you are on the specific site's page, you will find a hot link to the GPS coordinates.  If you click it, a map will appear showing you the location of the historic site.  We also have a few tours listed in the menu bar and others will be added in the future.
To visit the Wayne Historians Organization database, go to:  http://www.waynehistorians.org
Imagine if every county had such an organization and such a database!
History organizations also have shared their activities at various conferences. I know I need to catchup in blogs on the conferences I have attended plus some I have not but which have online abstracts. The goal in these posts is to share constructive ideas and actions that have been taken with as wide an audience as possible.