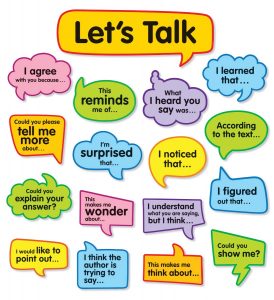 For the past 18 months many of us have been confined to quarters. We have attended no conferences in person. We have gone to no talks in person. We have participated in no workshops in person. Now that period is ending. We are starting to attend hybrid conferences. We even can imagine full-scale in-person conferences like the good old days when chairs are jammed together and not six feet apart and you can recognize unmasked people.
Some of the lessons from the online covid experience will continue even when life returns to normal. We now can attend events online that we never would have attended in person due to cost and time. We now can reach out to audiences we never would have reached before. My backlog of online lectures I saved now rivals the backlog in books I have not read and probably will never read even as they clutter my shelves.
Still there is a lot to be said for the personal experience. We are social beings. Let us not forget that many people already were confined to quarters even before covid. People may work (as volunteers) in a small historical society with little contact with counterparts from other historical societies. College professors may the only ones on campus who teach a particular subject. The reason colleges and history institutions host monthly seminars is not solely for the subject matter. A meal before or after the talk helps bind the people together as a band of scholars. Similarly the regional, state, and national conferences bring together people who have been physically isolated from their peers and who welcome the opportunity to mingle and talk shop with people who understand them.
That being said, there are conversation formats which have been developed, which should continue when life returns to normal, and which should be replicated. One such example is by the Massachusetts History Alliance. I have attended its annual one-day conferences before and written about the organization (History Advocacy: Lessons from the Massachusetts History Alliance Conference). One thing it has done during covid is to host conversations on various history topics. These online events may include a short presentation to start things, but they are meant primarily as an opportunity to share. For this private state-wide organization, the format provides an informal opportunity to discuss topics that affects history organizations. So the conversation is less likely to be about why the American Revolution occurred and more about what is your organization doing for the 250th anniversary.
Here are some examples of these 90-minite morning conversations that could be held anywhere.
Taking History Across Town: Collaborations between historical societies, libraries, and schools (September 24)
Join us for a conversation about collaborations across town. What do you do, and how well does it work? What does not work? Join our panelists, Sabrina Kaplan, Outreach Manager at the Duxbury Rural and Historical Society, and John Galluzzo, President of the Hanover Historical Society, in discussing taking history across town. We know teachers are stressed and programs are focused on the test.  What are good ways to approach teachers and school programs about creating a local history curriculum? Is it easier to visit the school or have the students visit you? What are fruitful ways in which libraries and historical societies can collaborate and cross-pollinate? Come share your successes, but also the difficulties you have encountered and how you may have met them.
Town Meets Gown: Connections Between Local Historical Societies and Academics (October 22)
How can academic scholars and local museums and historical societies work together? Has your museum worked with scholars and/or researchers? Do you have a long term working relationship with a researcher or public history scholar? What have they worked on for you? How do academics work with historical societies? Have you (scholar or museum) received a grant to do this work?  What about student researchers and internship programs? What benefits can they provide to museums, and how can museums cultivate these relationships with students and scholars to further their mission and goals?
Join us for a conversation with Melissa M. Cybulski, Vice President of the Longmeadow Historical Society; Maryann Zujewski, Education Specialist at Salem Maritime and Saugus IronWorks National Historic Sites; Bethany Jay, Associate Professor of History at Salem State University; Brad Austin, Professor of History at Salem State University; and Jane Becker, Director of Public History at University of Massachusetts Boston. The conversation will be moderated by Margo Shea, Associate Professor of History at Salem State University.
This Conversation will be livestreamed. We will do our best to monitor your questions and comments during the livestream. A recording will be publicly available in the Conversations on the Commons Archive.
Archives Hour with the State Historical Records Advisory Board (SHRAB): Veterans' Heritage Grants and more (October 28)
Join representatives from the State Historical Records Advisory Board (SHRAB) to learn more about resources available to you and your organization for managing historical records. We'll go over this year's round of Veterans' Heritage Grants — the LOI deadline is November 5! — with information on what makes a successful application, we'll cover the SHRAB Roving Archivist program, which pairs a professional archivist to consult with your institution on how to set up and maintain a space for archival records, and we'll announce the next cycle of SHRAB Regrants, which allow institutions to apply for up to $500 of funds to pay for archival supplies. The Roving Archivist and Regrants programs are made possible through support from the National Historical Publication and Records Commission (NHPRC). So mark your calendars to meet some of your SHRAB reps and bring your questions to this informal Q&A hour!
Upcoming
November 12 – Critical Race Theory: A Primer for Historical Organizations
December 10 – Working with the Digital Commonwealth
Countering Native American Erasure: Practical Steps for History & Cultural Organizations
Previously there was a conversation on advocacy in which I was one of the presenters. At that time covid made in-person advocacy at the state capital impossible. However now it is possible to see in 2022 that we will be able to advocate on behalf of the history. Of course that is contingent on the history community having "asks." What does the history community want? Generally it is the historic preservation community which is best prepared to advocate.
As I recall, at the annual conferences of the Museum Association of New York (MANY), there used to be separate sessions by type. For example, executive directors of organizations would sit in a circle and discuss relevant issues given their position. One can easily imagine shared discussions for archivists, curators, and educators as well. Such discussions on-line during the year would help build interest and camaraderie in anticipation of the annual in-person conference.
The on-line experience we have become so accustomed to in the past 18 months adds a comparatively cheap and convenient tool to strengthening history community. Congratulations to the Massachusetts History Alliance for holding these conversations and I am sure there are more out there that I just don't know about. So if you are not part of any such conversations, start one.