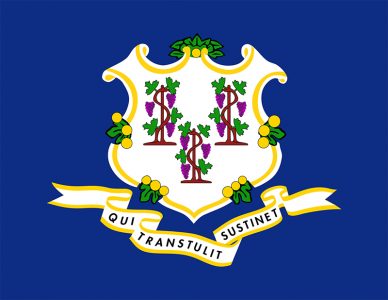 The New England Museum Association (NEMA) held a series of advocacy sessions for the six New England States;
March 14-18 9:30-10:30 am – Rev Up! New England Museum Week webinar
National politics get a lot of attention, but state and local government make a huge difference in our daily lives and communities. Celebrate how your organization supports the civic life of your state, reach out to your legislators, and raise awareness of museums across the region by participating in New England Museum Week!
From March 14-18, find out about issues specific to your state, and get a few tips on virtual advocacy techniques by attending one of our Rev Up! sessions and participating through social media or contacting your legislators directly. What does 2022 hold for the potential governmental impacts on museums? Register at the links below to get your tips and updates to launch your day of socially-distanced advocacy.
These meetings were partially in response to the Covid pandemic which rendered in-person meetings problematical. Whether or not this becomes an annual events once life returns to normal is yet to be seen. It certainly does minimize travel time.
The week-long program also made is easy for me to learn about what is happening in each of the states. The first 20-30 minutes of each 60-minute session were devoted to a presentation on advocacy by NEMA. That presentation will be addressed separately.
In addition, NEMA arranged for representatives from different sectors to present on what was going on in those sectors. These sectors included humanities, arts, history, and preservation. It often involved funding and the number of programs that were funded in the state. In this blog, I will report on items outside those routines. Instead I will focus on topics which may be of interest to people in other states about what can be done or is being undertaken in a given state.
STATE PRESENTATIONS
Liz Shapiro, Office of the Arts, reported on two significant legislative actions underway. The first is for An Act Establishing A Commission To Commemorate The United States Of America Semiquincentennial. According to Liz, this bill is very popular with all the legislators. She adds that the intention is to include a full-range of the peoples in the state in the commemoration. What I found interesting is not that the state legislators will appoint people to the commission, but that specific individual legislators were charged with appointing specific individual people from the following specified groups:
Connecticut Democracy Center
Connecticut Historical Society
Connecticut Humanities (who will be the chairperson)
Connecticut League of History Organizations
Mashantucket Pequot Tribal Nation
Mohegan Tribe
and the Mary and Eliza Freeman History and Community Center by the Governor. Various government officials also were appointed to the Commission by the legislation such as Historian, Education, Preservation, etc. No one from tourism was mentioned although it is part of the Commission's mandate. I assume the state department falls within the purview of the one of the state positions named to the Commission.
The second legislative action is Recognizing Chief Harold Tantaquidgeon. He was a Mohegan who served in the Coast Guard and then in World War II. According to the resolution when his plane was shot down in 1944 in New Guinea he used his wilderness survival skills to enable himself and the crew of four survive for 23 days. Back in Connecticut he became a pillar of the Tantaquidgeon Museum before he died in 1989.
She also spoke about the Cultural District Program with Ridgefield being the first community so designated. The state defines it as follows:
A Cultural District is a specific area of a city or town identified by the municipality that has a number of cultural facilities, activities and/or assets–both for profit and nonprofit. It is a walkable, compact area that is easy for visitors to recognize. It is a center of cultural activities –artistic and economic. It is a place in your city/town where community members congregate, and visitors may enjoy those places that make a community special. Because each community is unique, each Cultural District will look different.
The state established cultural districts in 2019, a few months before the pandemic so it still may be considered a new program. If your state does not have a cultural district program or something similar, then I suggest here is a potential ADVOCACY ITEM for you.
Liz noted that the CT Office of Tourism has placed an enormous focus on cultural tourism. She recommends that site examine their profile on the ct.visit.com website and update it as needed. The same applies in all states: historic sites should examine how they are listed on the tourist website and ensure that the information is up-to-date.
Perhaps, most importantly given my own area of concern, Liz stated it was important to speak from a collective voice. She asserted that advocacy by working separately over the past twenty-five years has not been very effective. She is trying to change that to create a collective voice with the state legislators and acknowledged that it has not been an easy task. A new development is to see arts, tourism, and culture together as exemplified by the Arts, Culture, & Tourism Caucus in the state legislature. For the history community, this means reaching out to like-minded groups to create a unified advocacy front. Of course, I should add, if there is no state history community to take the lead in such an initiative, it will be hard for the history community to participate.
Scott Wands, CT Humanities, echoed the words of Liz Shapiro. He said the state was starting to see these different components as part of a unified sector. I should add the obvious – in numbers there is strength. One advantage the history-arts-culture community has is that it is in every community!
The final speaker was Emily Garfinkel, Connecticut League of History Organizations (CHLO). She had participated at the recent AAM federal advocacy program (Museum Advocacy: The Federal Level). She suggested organizations invite legislators to see how the funds they have approved are being used. However, she did not say anything about supporting a similar advocacy program at the state level to match what had occurred at the federal level.
TAKEAWAYS
From my participation in the advocacy session for Connecticut, there are three takeaways:
1. Create cultural districts in your state if you don't have them.
2. Ensure information on the state tourist website is accurate and up-to-date.
3. Advocate collectively.
I suspect the last one will prove the most difficult. The tendency will remain as Liz Shapiro to advocate locally with your own representatives for your own site and not to advocate on a statewide basis. Keep this thought in mind as the remaining New England states are reviewed.