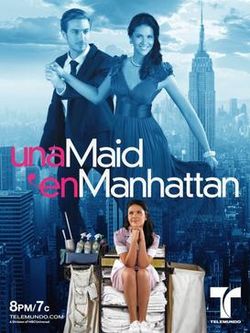 The annual Parks Advocacy Day was held in Albany on March 4. The program was created by Parks &Trails New York and Open Space Institute in collaboration with the New York State Office of Parks, Recreation, and Historic Preservation. The afternoon of the advocacy day is dedicated to meeting with elected officials to present talking points known as "asks." These "asks" tend to be funding related. The meetings with the legislators and/or their staffs also are meant as a thank you for their support.
In New York, NYSOPRHP owns 35 historic sites. As previously reported is does not operate all these sites. In some cases the operation has been transferred to a friends group or the NPS. Even when the NYSOPRHP does operate a site, there often is a friends group present as well. These friends group vary immensely in size and wealth. There is a huge disparity in what historic sites can offer depending of the existence and financial wherewithal of these groups. One of the talking points concerned funding for such groups.
As also reported in the past, this advocacy does "asks" on behalf of history sites. The result is a bifurcated picture of how NYSOPHP is doing. For example on the same March 4, 2019, a press release was issued. The following day, this article was published in my local paper:
ATTENDANCE AT NY'S PARKS GREW AGAIN.
The article touted the increase in attendance. While historic parks were mentioned in a collective sense, the article focused on the other types of parks: scenic and recreational. In some ways, the emphasis is legitimate. Niagara Falls and Jones Beach combined had about 18 million of the 74 million total attendance according to an online chart not in the printed copy. Other Long Island beach parks added another 7+ million. There were no historic sites in top ten listing.
So all things considered, it is understandable why Parks Advocacy Day ignores or minimizes history. There was a talking point on funding for the Connect Kids to Parks Field Trip Grant Program that funds transportation costs to visit sites. These sites could be an historic site.  It is unclear how much of the program is used for nature/science trips versus history trips.
However, something different happened this year. In the presentations prior to the legislative visits, Lucy Rockefeller Waletzky, chair, State Council of Parks, Recreation, and Historic Preservation spoke. The NYSOPRHP website defines the State Council as follows:
The State Council of Parks Recreation and Historic Preservation consists of the Commissioner of State Parks, Recreation and Historic Preservation, the Commissioner of Environmental Conservation, Chairs of the eleven Regional Parks Commissions (including a representative of the Palisades Interstate Park Commission), and Chair of the State Board of Historic Preservation. The Regional Commissions are charged with acting as a central advisory body on all matters affecting parks, recreation and historic preservation within their respective regions, with particular focus on the operations of the State Parks and Historic Sites.
Lucy Waletzky chairs the Taconic region where I live as well as the statewide group. In her talk to the advocacy group she noted a problem: there was an understaffing challenge which was not being met. While attendance had increased 28%, staff had decreased 22% in the past seven years. Her primary concern was on the staffing of the recreational and scenic parks: the decrease in lifeguards, park maintenance, police, and rangers meant a decrease in hours at pools, an increase in trash, and an increase in unacceptable behavior. We had been hearing about visitor experience in the number 1 priority but the staffing shortages was undermining that experience.
In addition, there was a shortage of what she called trade and skill people. She was referring specifically to electricians, painters, and carpenters. There were delays in routine maintenance. So while the big picture of capital expenditures in the hundreds of millions annually garners the press attention, the little things were being overlooked, especially the staff who have to operate the sites: if you build it, who will clean it/repair it/police it, etc.. Although she did not mention historic sites, there happened to be someone in the audience from an historic site who raised that issue regarding historic sites as well. The needs of historic sites are slightly different than those of a recreational site. You cannot just use any wall paper and the carpentry work that needs to be done is specialized.
After the talks, I spoke with Lucy in more detail about this issue relating to historic sites (she reads these blogs). The critical points are as follows:
1. Historic sites have needs for trade skills as well.
2. Historic sites also have need for history craft skills. Sometimes the work which needs to be done involves more than what a standard trade skills person can do. Any staffing assessment survey should take into account the specialized needs of historic sites. During the advocacy day the Taconic group met with State Legislator Didi Barret who is a strong proponent of the Parks in her district. I took the opportunity to follow up on her "Our Heritage/Our Future" initiative. This effort finally came through with a program at Dutchess BOCES and Dutchess Community College to train the next generation of tradespeople and skilled artisans to restore and preserve state historic sites as well as private buildings. Ironically, we have a situation here where a legislator is looking for an advocacy group to help her promote legislation for ongoing job-training in these skills. We don't want tourists to confuse state historic sites with fix it-uppers.
3. The Peebles Island staffing also should be factored into any staffing assessment survey. The people there hold collections, curate state collections, conduct archaeological surveys and excavate. While I do not have the numbers, I wouldn't be surprised if the staff level there experienced the same decline as in the recreational and scenic sites.
Last month, during the advocacy for historic preservation, there was mention of the staffing at Peebles Island. The mention was restricted to the staff needed to operate the state and federal registers when people apply for such designations for their sites. It did not address the remaining functions of the support staff at Peebles Island.
4. One final thought is a bill that has been kicking around for several years by Senator Jose Serrano and Assemblywoman Arlene Gunther called Arts and Cultural Districts. The bill like the state heritage areas and paths through history has no funding. In part, it is designed to promote tourism. The criteria and guidelines for becoming such a district would need to be developed but it at least raises the opportunity of promoting cultural heritage tourism.  They have been trying for passage since at least the 2016 session through the Committee on Cultural Affairs, Tourism, Parks, and Recreation.
Before concluding, I would like to remind people of two other shortcomings. In 2017, I did a series on Imperiled Promise, an NPS-commissioned study on the state of history within the NPS. In the blogs, I noted that many of the shortcomings reported in the NPS study also apply to NYSOPRHP. It's not enough to have sufficient staff if they are not being trained for their position.
Does the NYSOPRHP history staff have access to academic history materials such as journals and books? – Couldn't they all be given access through SUNY or some history-oriented college?
Is the history staff given time off to attend history conferences both regional and national, relevant to their area?
Does the history staff within the NYSOPRHP ever meet?
Once upon a time, the recreation and scenic parks and the historic sites had different reporting lines within the state bureaucracy. Now they are combined. Even though the attendance numbers at historic sites will never match Niagara Falls and Jones Beach, the historic sites and support staff at Peebles Island should not be treated as an overlooked step-child.
If there were a history advocacy day then these are the kind of talking points which could be raised related to NYSOPRHP. One could also add the funding levels in the REDC process as well. But there is no history advocacy day. No one advocates for the state historic sites or the state support staff for history.