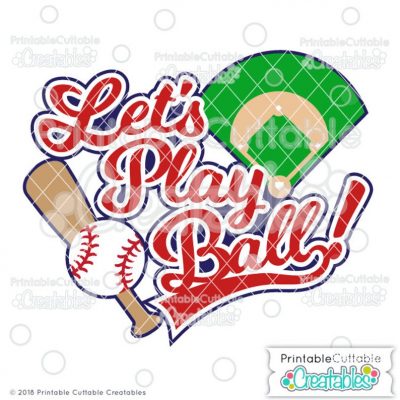 The Tulsa template for professional political wrestling provides the way for professional sports to return to action. Since March, professional sports have ceased. Sports headed towards season-ending championships including at the college level came to an abrupt halt. Sports warming up for the coming season never got started. Tournaments were rescheduled or vanished for the 2020 year. The U.S. Open (tennis) aims for a regularly scheduled tournament this summer with no fans. It seems it also won't have some of the top male players either and who knows if players will be willing to travel to New York. The U.S. Open (golf) coincidentally is scheduled this summer for New York as well. It plans to play but with no word on whether or not spectators will be allowed and if so, how many. Meanwhile, everyone holds their breath for Friday Night Lights high school football, Saturday college football, and Sunday-Monday-Thursday professional football.
The Tulsa template this June 20 shows how games can be played with full attendance. The model is for an indoor arena so surely it will work outdoors as well. The model is for 20,000 people so it certainly will work for smaller crowds and should work for larger crowds outdoors in larger arenas. Real men don't wear masks and real Americans don't get COVID-19 so since sports fans are real men and real Americans there is no risk there. Besides as everyone knows the coronavirus is yesterday's news. It's over…but just in case, make sure that all attendees sign an insurance waiver so we don't go bankrupt!
Here is a model that all professional sports can follow. Once again, the very stable genius has solved a problem the so-called experts have failed to solve. Remember how he solved the problem of forest fires in California: MAKE AMERICA RAKE AGAIN. Remember how his uncle was a supergenius. Remember how Little Donnee Disinfectant visited the Centers for Disease Control and Prevention and said:
I really get it. Maybe I have a natural ability.
Seriously, wouldn't the world be a better place if he had become a scientist. Think of all the discoveries he would have made.
Tulsa is just the start of the summer and fall political campaign. It shows that a full season of sports events can be scheduled as well. Of course, matches only can be held in Trumpican states. The New York Yankees will be unable to play in New York as long as the Democratic New York State Governor follows the advice of real scientists. The Yankees will have to play their games in a Confederate State. Similarly, the New England Patriots will have to follow their former quarterback south if it wants to play. The Republican Massachusetts Governor is not a Trumpican.  At this point, no one knows if professional sports will follow the example of the professional political wrestling and conduct their seasons in the South. But they will know that they can and the fans will demand it.
So as things stand, America can look forwarded to a summer of rounding up Trumpicans and herding them into arenas. While there, they will breathe on each other for hours, inhale each other's droplets, and prove that the so-called scientists don't know what they are talking about. Anthony Fauci has complained of an anti-science bias in America (see Darwin and COVID-19: Science in America). Now there will be an opportunity for Trumpicans to expose the fallacies of Fauci and the medical advice on the coronavirus. Once that happens, it will be PLAY BALL for college and professional sports.
The Trumpican rallies can be seen as a counter to the post-George-Floyd protests that have rocked the land. And these rallies probably will be without the physical violence that has occurred elsewhere….unless you are a black female reporter with a mask! One should anticipate a rip roaring fusillade of insults to come gushing forth. Look how long it has been since he has been able to deliver a full-throated performance.
Regardless of your personal views, we are witnessing an historic event. If the accounts of 800,000 people wanting tickets to attend are accurate, that is an extraordinary event in American history. It is reminiscent of the attendance in the Great Awakening with George Whitefield. This is not a Frank Sinatra, Elvis, the Beatles, or Woodstock event. Trumpicans are not attending for mere entertainment. They are attending for hope and salvation.
Hundreds of thousands of people are eager to see their Lord and Savior, the Chosen One, Blessed Be his Name. They are more than willing to sign insurance waivers because of their complete faith that the coronavirus is gone and couldn't affect them anyway. They are here because they support the last line of defense against chaos. Only one person stands between the America they love and the total breakdown of society. They can see the foreigners all around them eager for the chance to take over the country after the rigged November elections. They know how perilous the situation is.
We can anticipate from now to November, the arenas of the country will rock to "Four More Years (at least!), Make American Great Again Again, Save the country, Lock her up, Build a wall, Deep State. Maybe some new material will be tested to see what works. The drumbeat over rigged elections will start now. It will be repeated incessantly. By the time of the actual election, Trumpicans will know the one and only way their Savior can lose is if the game is rigged.
For Little Donnee Wannee, these professional political wrestling matches are a matter of life and death. His life and his death. He has been cooped up in the White House for far too long. He needs the energy of the crowd roaring as he does the penguin walk, mocks Biden, and distributes free bottles of disinfectant to anyone who wants it. He needs their energy to sustain him against the Socialist Democrats, to sustain him against John Bolton, to sustain him against his niece.
The stakes are quite high.
P.S. We need to clarify the issue of Juneteenth and the Tulsa riots. When I first heard about the June 19 scheduling, I never considered that it was a racist act. I know anti-Trumpers were quick to jump to the conclusion that the racist bigoted president had just committed a doubly offensive act. My reaction was quite different. It never occurred to me that anyone in the White House [except a black Secret Service agent] even knew about Juneteenth or Tulsa. We are dealing with a person who blames the Baltic states for the breakup of Yugoslavia, who thinks the Canadians burned down the White House in the War of 1812, who thinks 306 Electoral College votes is a landslide. If your first reaction is that his decision was a racist action and not the action of a genuinely ignorant person then you are no better than someone who didn't know Britain was nuclear armed and that Finland was an independent country. Just because he is a racist does not mean all his actions are racist. Sometimes they are just those of an ignorant person. Tulsa on the 19th was one such example. To those who criticized the racist action, the proper response is FAKE NEWS!