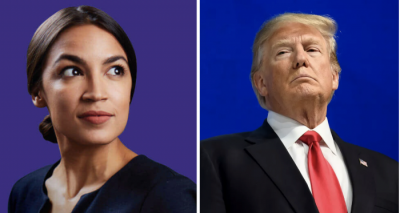 The Cherokee Nation is in the news. No, not for the Trail of Tears, but to fulfill a centuries old treaty pledge. The Treaties of Hopewell (1785) and New Echota (1835) contained the right of the Cherokee Nation to send a delegate to the House of Representatives. Now the Cherokees are poised to act upon the pledge and name a delegate.
This action reminded me that I needed to complete the discussion about Columbus Day versus Indigenous Peoples' Day. It began when three states self-righteously "dumped" and "ditched" the former in favor of the latter (Columbus Day versus Indigenous Peoples' Day: A Lose-Lose War). That blog was followed by an examination of the role of Columbus and Columbia in American history (Columbus Day versus Indigenous Peoples' Day: Part II – Columbus and America). The next blog in the thread focused on the weaponized use of the term "indigenous" and the calamitous effect the now bogus term would have if it were applied in the global arena outside the elitist college environment where it originated. Its effects would be truly devastating especially to Moslems and Arabs if the nations of the world adopted this American invention as their own policy (Columbus Day versus Indigenous Peoples' Day: Part III- The Meaning of "Indigenous").
In this blog, I wish to address the weaponization of the term "native." Consider the following examples. They are not the result of an internet search. They are not a scientific sample. Instead they simply are the examples I happen to come across while reading the printed version newspapers and magazines I receive.
March 15 New York Times op-ed on billionaires and prostitutes: "A professional escort (or even just a native, English-speaking one)…" In other words, instead of patronizing Chinese natives at Orchids of Asia Spa in Florida, why not use a native? Presumably this English-speaking native might be black or white or even an American Indian but one might infer from the op-ed that the author intended the use of "native" to refer to white people.
May 10 New York Times wedding article: "[The groom] met [the bride}, a native New Yorker." Based on the bride's photograph and last name, the native New Yorker probably was of Chinese descent or East Asian. The music of Barry Manilow was played during the reception.
Note – It is important here to remember the distorted use of the term Asian-American. It does not actually mean people from anywhere in Asia. In a description of the movie "Always Be My Maybe," (New York Times, June 2, 2019), the author notes the involvement of "a pair of Asian-American stars" and "an Iranian-American female director." So whereas Iran (Persia) was part of Asia for more than two millennia, now it no longer is. Geography teachers should be notified of this change.
May 12 New York Times book review by Nancy Foner, a prominent person in immigration issues: "An astounding 77 percent of adult Indian immigrants in 2015 had a bachelor's degree or higher compared with 29 percent of all immigrants and 31 percent of native-born adults."
May 15 Journal News: Iona College Names Bronx Native as New President (headline).
August 5 Time on Iceland's Prime Minister: "Many cultures have native words for unique experiences." The native cultures presented to illustrate the point are Iceland, Germany, and Spain. I think it is fair to say that these native cultures consist of white people.
All of these examples of the use of the word "native" are normal traditional uses without any awareness or belief that such usage might be improper. One suspects these natives of the Bronx, New York, Florida, and the entire country all consider themselves American natives.
Of course, it is no secret that Native Americans are not actually native to America. The idea that people from the Greek-based word Asia crossed over into the Italian-based word America is not new. Scholars debate exactly when the people crossed over, exactly how, and in exactly how many waves. There is unanimity among them that people did leave the eastern hemisphere for the western hemisphere millennia ago.
Lately due to advances in deciphering of DNA evidence, scientists have been able to develop a more detailed understanding of these people were who undertook the journey. Here is the title of one such article from Science Magazine (online, June 5) on the subject:
Closest-known ancestor of today's Native Americans found in Siberia.
Correct me if I am wrong, but doesn't the title mean the people are Native Siberians who emigrated to America? The first sentence adds to the linguistic confusion.
Indigenous Americans… descend from humans who crossed over an ancient land bridge connecting Siberia in Russia to Alaska tens of thousands years ago.
Under normal circumstances, one would expect the editor to correct the writer to say that indigenous Siberians crossed over to Alaska, but these are not normal times and the meanings of words are distorted.
The article describes multiple movements by multiple peoples not all of whom remain extant today.  As a result of this DNA analysis,
It's the closest we have ever gotten to a Native American ancestor outside the Americas.
Can you imagine someone saying the following about DNA analysis fro a people who migrated west into Europe?
It's the closest we have ever gotten to a Native Italian ancestor outside Italy.
In the New York Times (June 11, 2019), the teaser on the front page of Science section states "A lost people in Asia may be ancestors of Native Irish."  I am sorry, I mean a lost people in Siberia may be ancestors of Native Americans. The article provides more details than did the Science Magazine one. It refers to an article just published in the journal Nature about new clues "to the migrations that first brought people to the America." Presumably if you migrate from England, France, Spain, or Holland on ships instead of by land to America, once you arrive here you become a Native America just as if you come from Siberia. Right?
According to the article, these geneticists have learned that people who live in a place today often have little genetic connection to those who lived there thousands of years ago. Is that even legal?
Wait. It gets worse. As the geneticists traced the various combinations of peoples over extended periods of time who mixed and mingled, they discovered an unexpected participant.
The story gets more complicated. Shortly after that split [24,000 years ago of the ancestors of the Native Americans and Ancient Paleo-Siberians], the ancestors of Native Americans encountered another population with genetic ties to Europe.
 FAKE NEWS!!!!!!! HOW DARE THEY PRINT THAT!!!!
 All living Native Americans carry a mixture of genes from these two groups.
                The new study can't pinpoint exactly where Native Americans emerged from the meeting of these two peoples.
So not only are Native American not native to America, they have genetic ties to a people from Europe!
MORE FAKE NEWS!!!!!!!
So what then should these people be called?
In 2018, a professor posted a query on H-Early-America, one of numerous H-Net discussion groups which have been created in the academic setting. The question raised was "Help with 'Native American' terminology."
I recently submitted a proposal for a new course that I will teach in our first year seminar program in the fall.  It entails two Reacting to the Past games:  Forest Diplomacy, 1756-1757 and Greenwich Village 1913: Suffrage, Labor, and the New Woman.  My question is about the former.  In the "official" description of the course, the author uses the word "Indian."   This is the comment I got from the committee that approved my course:  "The committee would like to note that Native Americans are called "Indians" in the description. We are curious about this word choice (when a more accurate/ politically agreed upon way to describe this population these days is Native American). Perhaps this is how historians talk about the past. But it is worth raising as a question and as feedback." I chose not to engage immediately since I was simply happy that they approved the course.  But now I'm curious–and would like to respond to the committee since they chose to raise it as an issue.  Is it indeed a settled issue among historians that we don't use the term Indian and instead used Native American?  I've always understood that it is NOT settled and that "Indian" is an acceptable term, but I could certainly be educated by the experts in the field. 
Here we have a classic example of the thought police at an elitist college gently showing the history professor sinner the error of her ways without appearing to be too zealous. The answers to the query help shed light on the present situation.
I wanted to respond since I've had almost the exact same conversation regarding my "Imagining American Indians in Film" course. First of all, stick to your guns, as the committee is, in perhaps overly-simplistic terms, incorrect. It is a terminology in flux.
With that in mind, here are some concrete ways to respond.
I start by framing the conversation around the right of groups to choose their own terminology. This is written into the inclusive language policy at my institution, so I make sure to point to that.
In that sense, I always use national/tribal names when possible, deferring to the term preferred by the nation itself. For example, Dine rather than Navajo or Haudenosaunee rather than Iroquois. In moments when I need to refer to people more broadly, I use American Indian. On this I turn to a number of sources to defend that position. The first are American Indians themselves. While the opinion is not unanimous, high-profile individuals have made the case for keeping American Indian. Sherman Alexie is a particularly popular one. There are also larger connections to the history of American Indian activism that many Indian people want to preserve. Finally, there is a legal case for continuing to identify as American Indian, as this is the term enshrined in case law.
Note the use of the term "nation."
A lengthy comment reiterated these points while offering an interesting take on how once again American Indians are victims of white cultural imperialism.
It is my experience since becoming a historian in my second career that American Indians prefer to be called "American Indians" (after their tribal identification, of course). This comes from asking members, especially when I was a historian with the National Park Service and worked on many projects with tribal historians and other tribal members, as well as in my own research and writing, and the overwhelming response I received was "American Indian" was preferred almost to a man and woman. I am no longer with the NPS, but I understand the agency conducted a survey before compiling its style guide a few years ago, and the respondents overwhelmingly preferred "American Indian." While some answered "either" was "acceptable," many more expressed the view that they felt "Native American" was offensive, paternalistic and racist.
When I asked a Cherokee colleague in @ 2003 or 2004, who had been the tribal historic preservation officer before coming to NPS, he said, "if you were born here, you're a native American." Then he said "those who prefer 'Native American' generally fall into one of three categories: (1) those who work for the government; (2) those who work on university campuses; and (3) white people who claim to be 1/32 Cherokee." When I was working on the Lewis and Clark Bicentennial Commemoration, 2004-2006, I attended a national conference on the topic, and the presenters were divided in their usage. All the Indian historians called native peoples INDIANS; while the only ones who used "Native Americans" were white academics. I understand the Associated Press style guide has recently dropped its insistence that "Native American" is the preferred term in light of other recent surveys.
Something similar may be observed in the comments about the proposed Cherokee delegate to the House of Representatives consistent with these comments. Chuck Hosin Jr., chief of the Cherokee Nation, said:
Because this is such a historic and unprecedented action by an Indian nation, I think the delegate will have a broader responsibility to help to be a voice for all Indian Country. I've seen the power of the tribes collaborating and standing in solidarity on issues. It is my expectation that Ms. Teehee [the proposed delegate] will be mindful of broader issues in all of Indian Country.
Charles Gourd, the director of the Cherokee National Historical Society, commenting of the benefit of the change, said:
Right now what you have to have to do is hope there's a friendly congressperson that has a staffer that knows anything about Indian issues at all.
Dan Lewerenz, Iowa Tribe, said:
The treaty doesn't say anything about the Cherokee being a stand-in for other tribes.
How come these people are not using politically correct terminology?  Where is the Thought Police when you need them?
At the recent conference of the Society for Historians of the Early Republic (SHEAR), the opening plenary session included a presentation on the Cherokee. The historian consistently referred to these people by their proper name. Similarly other Indian peoples mentioned in the talk, the Creeks, Chickasaws, and Choctaws, also were referred to by proper noun name. Collectively they were Indian Nations. Again, note that term "nation." It is easy to overlook the importance placed by American Indians on being recognized as a nation. They recognized that England and the United States were nations and saw themselves as comparable political entities. "Nativizing" them strips them of this identity. The academics who work with the American Indians know that these people are entitled to the same respect one would show European peoples: use their name and recognize their "nationess."
American Indians recognize that the term "Native Americans" was created by white people based on the needs of white people. These white people have a lot of power and can be relentless in imposing their will. Eventually the American Indians may have no choice but to submit to the power of the politically correct. One should recognize therefore that weaponization of "native" and "indigenous" did not arise from a grassroots need. American Indians had no objection to being called American Indians until white people told them they should. The use of these terms should be understood as part of the culture war within white people where American Indians are a pawn to be used to fit a white agenda.
Why would white people do this?
What should be done about it?
[This blog was revised September 2, 2019, due to the Cherokee Nation request to seat a delegate]