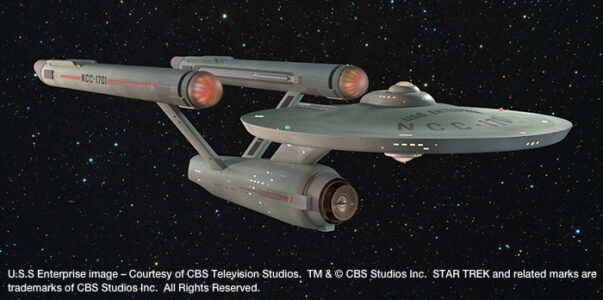 Joe Biden has boldly gone where no American President has gone before. His journey into a war zone where there are no American troops will be remembered with alongside previous American Presidential combat trips. Who can forget John Kennedy's proclamation that he was a Berliner at the Berlin Wall or Ronald Reagan's call to tear down that very wall in Berlin or Donald Trump's clearing of Lafayette Square for a photo op. These are the defining moments of a presidency producing images that endure throughout history.
As one hears about the intricacies of the trip Biden undertook, one can almost hear the theme from Mission Impossible playing in the background. But now that the journey is complete, one has to ask what did it accomplish, what difference did it make?
This blog will be a bifurcated one because the significance on the global stage does not correlate with that in the domestic arena.
LEADER OF THE FREE WORLD
With this trip, Biden asserted his position as leader of the free world. He is not the leader of the unfree world. However those countries have been put on notice that he is the leader of the free world. In particular, this applies to NATO. That organization has been reinvigorated, unified, and is set to expand. None of these developments are what Putin sought when he launched his special military operation which ended up being war. The Donald Trump era of America alone and thrashing NATO is over … at least until the 2024 presidential election.
As the leader of the free world, Biden has drawn a line in sand in Ukraine. He can no longer allow Ukraine to lose. North Korea/South Korea and North Vietnam/South Vietnam divisions of Ukraine are unacceptable. There are no negotiations possible since only victory is acceptable.
PETER THE GREAT
With this trip, Biden has put Putin on notice that his dreams of Peter the Great will not be fulfilled … at least as long as Biden is President. Biden's visit serves as a declaration that he will not allow Ukraine to fall on his watch. That means however Putin ratchets up the intensity of the Russian effort, it will be matched by Biden. There is no victory in sight for Putin.
Way back on February 6, I asked Is Putin Winning?: Joe Biden's Moment of Truth. I wondered what Biden would do. I wrote:
The United States has expended a great deal of military equipment and moral leadership on behalf of Ukraine. Can the United States afford to just walk away from that because we fear Putin?
If we do walk away, it not only means Russia has triumphed over America, it means that China, Iran, and MAGAs have too. Far from being an isolated event, Putin's war against Ukraine has become a world war. Think of the fuss raised over the Chinese spy balloon. Now imagine what it would be if America fails in Ukraine.
In some ways, Putin's war against Ukraine has become Biden's Cuban Missile Crisis.
I was not expecting an answer so quickly. One might think that Putin has received and understands the message. Now he is relegated to waiting for Western unity to crack or his lackey to return to the White House in 2025. Only then if Biden is re-elected may we learn that Putin is willing to live in the real world. Whether or not the Russian/elites military are willing to wait that long is another matter. We need to convince them that Russia is not our enemy, Putin is, and that we have a common enemy in China.
AMERICAN LEADERSHIP: DEMOCRATS
For someone with one foot in the grave – assuming he was not already dead – Biden has had a remarkably active and robust first two+ years that would make a younger President proud. Given his domestic legislation triumphs and his world leadership role against Russia and its authoritarian allies, it is hard to imagine any Democrat challenging him. So far none has. No Democratic office holder has undertaken any actions that would signify a move towards becoming a candidate.
But one needs to keep in mind that the 2024 election is a long way off. Joe Biden easily could step down on the grounds that he has achieved what he sought to achieve and then some; now it is time to turn the ship of state over to someone else. The sticking point including for those who say they don't want Biden to run again is who that someone else should be? At this point there is no obvious successor despite the longstanding tradition broken by Obama of choosing one's Vice President to be the successor. On the other hand, there is the example of John Fetterman. At lot can happen in a couple of years. Great athletes tend not to retire at the top of their game; they tend to wait until they have started to decline excluding any career-ending injury.
One should keep in mind that Biden does not get any credit for his achievements. He has every right to be proud of what he has accomplished. Yet somehow that has not translated into any boost in his popularity. People still say with a straight face and in all sincerity that he has not done anything. One wonders what if anything can break through that mindset.
AMERICAN LEADERSHIP: MAGA
"The President of the United States chose Ukraine over America, while forcing the American people to pay for Ukraine's government and war," tweeted Rep. Marjorie Taylor Greene (R-Ga.) "I cannot express how much Americans hate Joe Biden."
"Breathtaking that President Biden can show up in Ukraine to ensure their border is secure, but can't do the same for America," January 6 co-conspirator Rep. Scott Perry tweeted.
Rep. Matt Gaetz Gaetz and Greene are co-sponsors of the Ukraine Fatigue Act that aims to undermine support for Kyiv as the Russian invasion of its European neighbor moves into its second year. Greene wrote. "We must impeach this America Last fool before it's too late."
So far the Republicans have the upperhand over the MAGAs in Congress. How long that will last remains unknown. MAGA's think differently. They have no interest in the President of the United States being the leader of the Free World. They prefer Putin to Biden. So while the call for premature withdrawal has no traction now, the situation could change.
For the moment at least, Biden has created a historically defining moment with his visit to Ukraine and speech in Poland. In the future Railroad One may become a tourist trip. If the Democrats are smart they will contrast Trump's submissiveness to Putin at Helsinki with Biden's defiance at Kyiv. They will contrast Trump's "perfect phone call" to undermine Ukraine in his first impeachment with Biden's "One year later, Kyiv stands. And Ukraine stands. The Americans stand with you, and the world stands with you." One year ago today, Trump praised Putin for his genius, the savvy leader who had a strong army for peace. Putin expected to be in Kyiv shortly afterwards. Instead the war has not only been Zelenskyy's moment of glory, it has become Biden's too. Will the American people realize that?